What Is Obstruction of Justice? How Comey Testimony Could Land Trump in Impeachment Trouble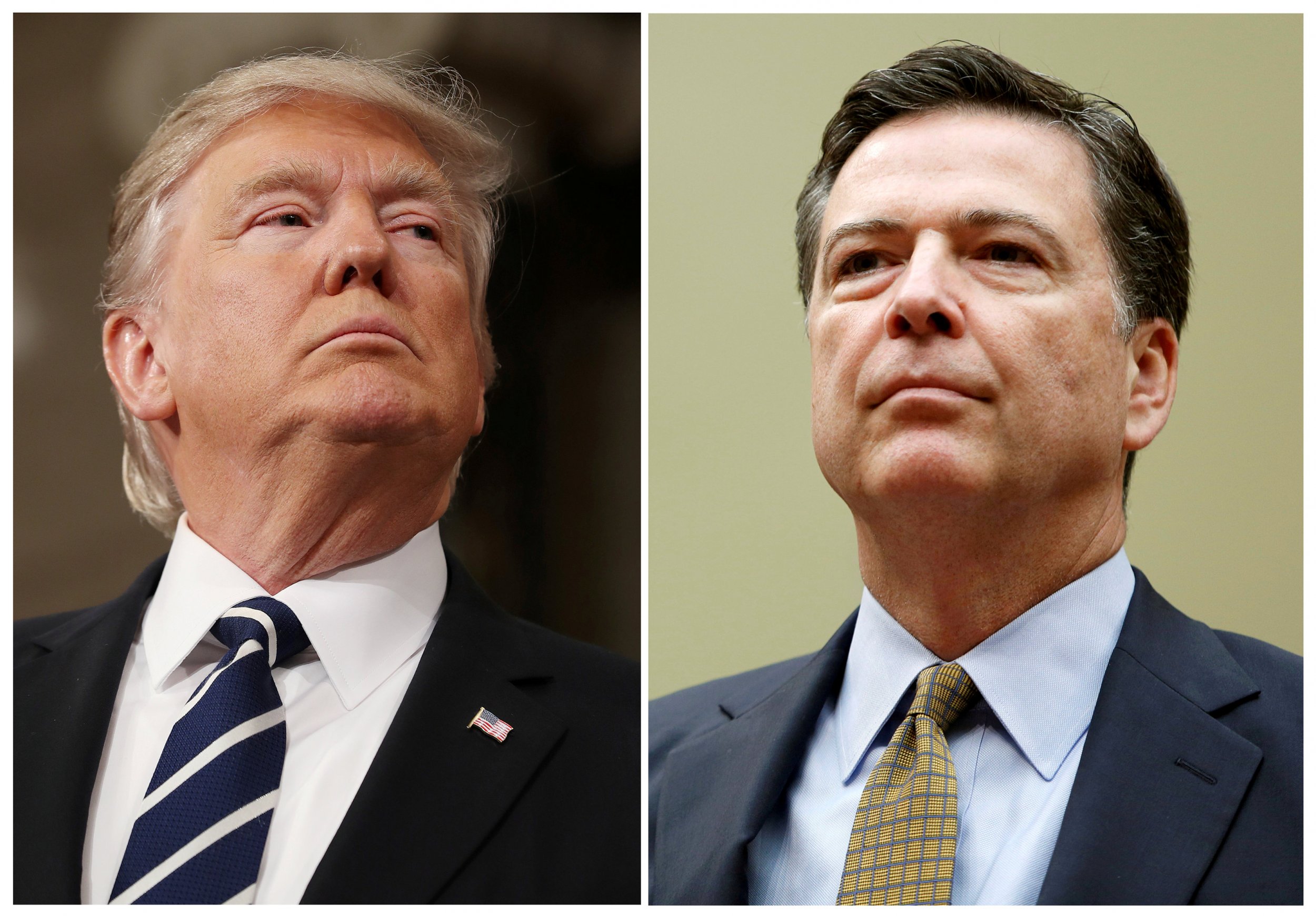 There is one big question going into former FBI Director James Comey's testimony to the Senate Intelligence Committee Thursday: Will he indicate that President Donald Trump committed obstruction of justice, a federal crime that could pose the biggest threat to his White House tenure?
Related: Trump asked intelligence chiefs to intervene in Comey's Russia investigation: report
Reports suggest Comey won't make that conclusion himself, but whether his testimony allows others to do so remains to be seen.
What is obstruction of justice? As defined by the U.S. Department of Justice, obstruction of justice occurs when it's established that an individual "corruptly endeavored to influence, obstruct, or impede" an active investigation. The "corruptly" part of the law is crucial, according to Peter Zeidenberg, a former federal prosecutor.
"You have to show that there was a corrupt intent," he tells Newsweek Wednesday. "If someone were defending Trump, they might say he's naïve and there wasn't bad intent. He simply didn't understand the rules of the road."
Why is Comey's testimony so significant? While the former FBI director's memos on his meetings with Trump have been disclosed in the media, he now has a chance to lay out directly what the content of the conversations were and the environment in which they took place. As well as potentially confirming whether Trump asked him to drop the investigation into former national security adviser Michael Flynn, his revelations of how Trump did so will be key in proving corrupt intent.
"As a former prosecutor, the fact that he clears the room before he has his discussion with Comey—that to me is highly significant," Zeidenberg says. "When you say to the vice president, 'Get out,' to the attorney general, 'Get out,' and 'I want to have a one-on-one here'—that suggests consciousness of guilt."
What will not be relevant to any obstruction of justice case in Comey's testimony, though, is whether Trump's actions had any material effect on the investigation. Intent, not consequence, is what counts.
What are the possible penalties in an obstruction of justice case? Obstruction of justice is a federal crime, but don't expect Trump to be led off to prison anytime soon. Although there isn't a cut-and-dry ruling on whether a sitting president can be prosecuted, the Justice Department's Office of Legal Counsel has previously ruled against it. In 1973, during the fallout from Watergate, it concluded "that the indictment or criminal prosecution of a sitting President would impermissibly undermine the capacity of the executive branch to perform its constitutionally assigned functions."
That doesn't mean that Trump will be off the hook. The U.S. Constitution states that impeachment can arise from "treason, bribery, or other high crimes and misdemeanors," which could include obstruction of justice.
Ultimately, says Zeidenberg, it will be a "political decision."
What's the presidential history of obstruction of justice? The most famous case of obstruction of justice centered on President Richard Nixon for his alleged role in the cover-up of the break-in at the Watergate Hotel. The House Committee on the Judiciary approved the article of impeachment against Nixon for obstruction of justice, but he resigned in 1974 with his impeachment in the House and the Senate appearing certain.
Almost a quarter of a century later, Bill Clinton faced impeachment for obstruction of justice over the Monica Lewinsky scandal. The Democrat managed to ride out the storm, with the 50 votes supporting his removal in the House falling short of the two-thirds majority required.