Alexandria-Ocasio Cortez Ridicules Writer Who Urged Girl Scout Cookie Boycott Because 'AOC Was a Girl Scout'
Representative Alexandria Ocasio-Cortez continued making fun of critics on Thursday, taking aim at a pundit who had urged a boycott of Girl Scouts because the New York lawmaker had previously been a member.
A column published on Thursday morning on right-wing website World Net Daily tied International Women's Day to socialism and communism.
"Today's Girl Scouts are a far cry from those of my youth, which trained us to put God and country before everything else. Today, God in the Girl Scout promise has an asterisk, meaning the great I AM and His moral absolutes can be replaced by anything, including oneself," former sportscaster Jane Chastain, the author of the article, wrote.
"It is little wonder the Girl Scouts have taken a sharp left turn and can be found marching for abortion rights, gun control and other radical feminist events like International Women's Day," the piece continues, saying that the organization recommends donating to some organizations associated with liberal causes.
"Boycotting cookies that teach little girls leadership skills to own the libs," Ocasio-Cortez tweeted on Thursday afternoon. "I'll take 10."
"PS I am extraordinarily proud of the role my constituents have played in helping to establish + support Troop 6000, the first-ever @girlscouts troop for girls experiencing homelessness," she added in another post, including a link to an NPR article.
The freshman Congresswoman has drawn extensive attention since before taking her seat in January.
Her promotion of progressive policies has elicited rebukes from prominent figures within the Democratic Party.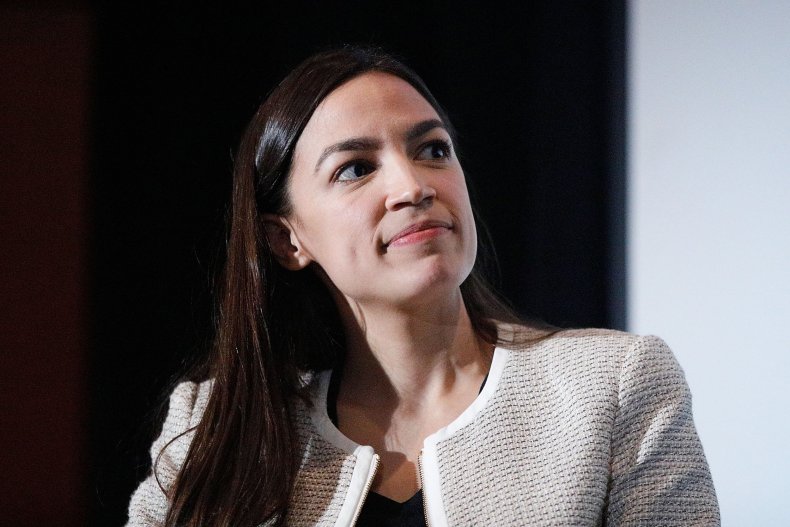 Last month, House Speaker Nancy Pelosi seemed to brush off Ocasio-Cortez's Green New Deal, a set of bills to stimulate the economy and shift the U.S. to rely entirely on renewable energy sources by 2030.
"It will be one of several or maybe many suggestions that we receive," Pelosi said about the proposed measures. "The green dream or whatever they call it, nobody knows what it is, but they're for it right?"
Ocasio-Cortez's stances have also drawn extensive rebukes from conservative politicians and media commentators. Fox News figures have heaped extensive derision on the lawmaker, particularly focusing the Green New Deal and her proposal to raise the marginal income tax rate to 70 percent on annual income above $10 million.
Late last month, after the representative questioned whether having children was an ethical choice, Fox News host Pete Hegseth said she was going to "ruin the planet."
"Not 'should I have children,' which is an individual choice, everybody can choose what they want, but 'is it okay?,' that's putting a moral lens on it," he said. "Are you a bad person if you have kids because you're going to ruin their lives and you're going to ruin the planet because they're going to have a carbon footprint that you're responsible for?"