Founder of Democrat Super PAC Defends Lack of Donations to Candidates
The founder of Occupy Democrats is defending the well-known Democratic activist group's work after critics have alleged that the brunt of the organization's spending over the last several years largely went to a handful of liberal consulting firms, including an LLC owned by the founder and his brother.
On Monday, wildlife photographer Hamish Mitchell posted several photos on Twitter of Occupy Democrats' campaign finances over several cycles where he pointed out the combative meme-making social media titans spent the lion's share of the fundraising—about $577,000 of a total $797,000 raised this cycle—on "fundraising consultants," with no contributions to candidates.
However, a quarter-million dollars of what the group raised over this past election cycle, Mitchell pointed out, went to Blue Deal LLC, which is owned by Occupy Democrats' founder Omar Rivero and his brother, Rafael.
While Blue Deal had reportedly done nearly $600,000 in contracts for California Congressman Ro Khanna's campaign, Occupy Democrats was the firm's second-largest client—raising eyebrows about whether the media brand known for eye-rolling memes and all-caps attacks on Republicans represented anything more than a means for the brothers to pad their bottom lines.
In response, Omar Rivero said that the money goes to "make memes on Facebook" across a network of Facebook pages Occupy Democrats manages called the "rebel alliance."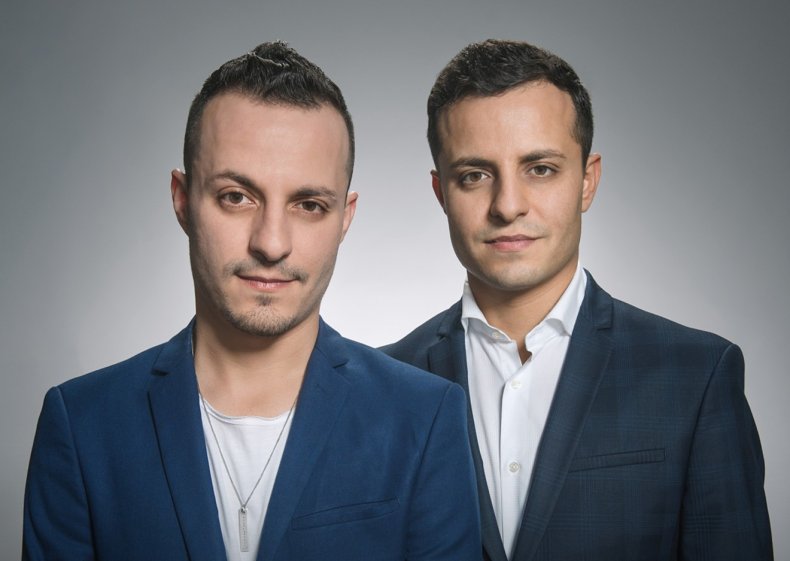 "If you understood the time and effort that goes into making viral memes—and the impact that they have—you might respect our work more," Rivero replied to Mitchell in a since-deleted tweet.
Rivero also argued that, as a super PAC, his organization was unable to donate any money directly to candidates, and that Occupy Democrats had been relegated to making independent expenditures in a handful of races.
Meta advertising data shows the group has spent nearly $300,000 on Facebook advertisements over the last four years, largely bashing Republican figureheads in no danger of losing reelection and boosting Democratic leaders like Joe Biden. FEC reports show the group spent a little more than $30,000 in independent expenditures in various races in 2021.
According to paperwork filed with the Federal Election Commission, Occupy Democrats is something commonly referred to as a "Carey Committee," which the FEC defines as a hybrid political action committee able to give money to candidates directly as well as make independent expenditures to oppose or support a certain candidate, so long as the funds for each operation are kept in separate bank accounts.
However, this was a fact Omar Rivero was unaware of after a recent change in their classification with the FEC, his brother Rafael told Newsweek Tuesday.
He added that the expenses for "fundraising consulting" were mistakes made by a compliance officer who left the organization approximately one year ago, which, he said, opened them up to criticism by "internet sleuths" who, he said, don't understand the complexities of their operation. He also added that while they did receive compensation from donor dollars, the funds from the PAC that went to their LLC also helped support a number of staffers employed by his firm as well as a number of meme creators who provide content to their various pages.
"Our employees have to eat, you know? And there's nothing wrong with us using part of the money to fund this work," Rivero said. "Most importantly, the vast majority of the money went to other organizations. It did not stay in our pocket. It was used to fund a broad coalition of Facebook pages which did great work on these races."
"I invite the scrutiny," he said in an interview. "I'm very proud of our work. We have nothing to hide. Our donor's money has been used judiciously to great impact. And I regret deeply that because of some clerical error, people are jumping to conclusions, but we have all the evidence to prove that what we did was above board and had a great impact on the election in a positive way."
He pointed to the large amounts of spending the group spent in a runoff U.S. Senate election in Georgia as well as the Virginia gubernatorial race and an effort to recall California Governor Gavin Newsom, where a $50,000 investment produced "over 12.3 million meme impressions, over 1.2 million engagements, and over 100,000 shares," according to the group's estimates.
This cycle, the organization has shifted its focus to various Senate and Gubernatorial campaigns, he said, adding that those expenses would likely be reflected on campaign finance reports later this year. While they did not immediately provide a list of gubernatorial campaigns, Occupy Democrats will be getting involved in various battleground Senate races in Pennsylvania, Arizona, Georgia, Wisconsin, and Nevada, as well as the Florida contest between Val Demings and Republican Marco Rubio.
"These investments were not in 'fundraising consulting,' they were in digital content creation, amplification, and consulting, and our FEC statements have been updated to reflect this," Occupy Democrats said in a statement. "The dates of the payments in question perfectly match the timeline for these races, and we have kept meticulous records of every meme and video that this work funded. We regret that a clerical error led to unfounded speculation, as we are proud of our work in these races and supremely confident that our donors' money was used judiciously and effectively."
Update: 09/27/22 5:49 p.m. ET: This article was updated with more information.