This October Was the Hottest Ever Recorded, Marking Six Months of Record-Breaking Heat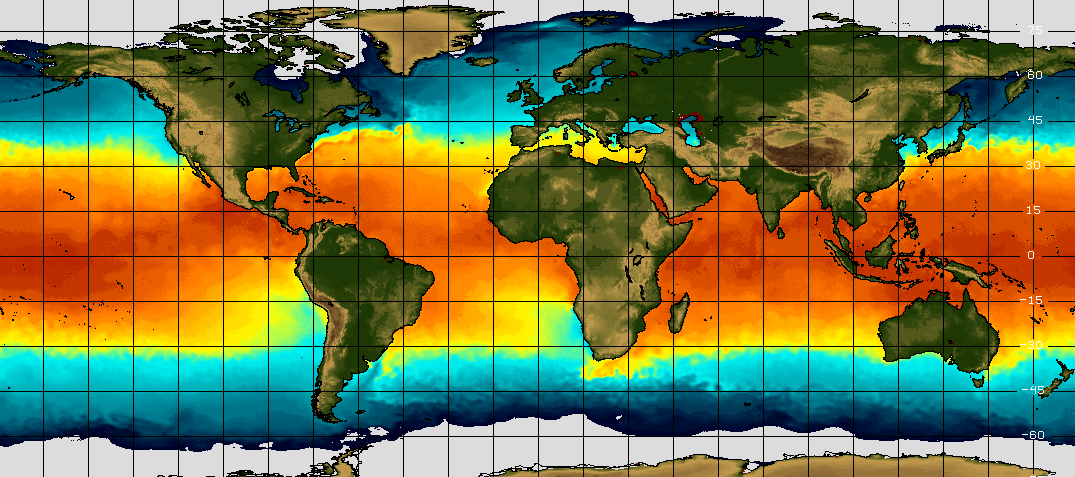 The heat keeps turning up, and up. The U.S. National Oceanic and Atmospheric Administration announced Wednesday that October 2015 was the hottest October on the globe ever recorded. The news came the day after Japan's national meteorological service and NASA announced they had reached the same conclusion.
If it feels like you've read a lot of similar headlines lately, it's because you have. This is the sixth consecutive month that the monthly global temperature record has been broken. That means each of the last six months were hotter than any of those months in any year since records began to be kept in 1880. October 2015 beat the previous October record, set just last year, by 0.36 degrees Fahrenheit (0.20 degrees Celsius).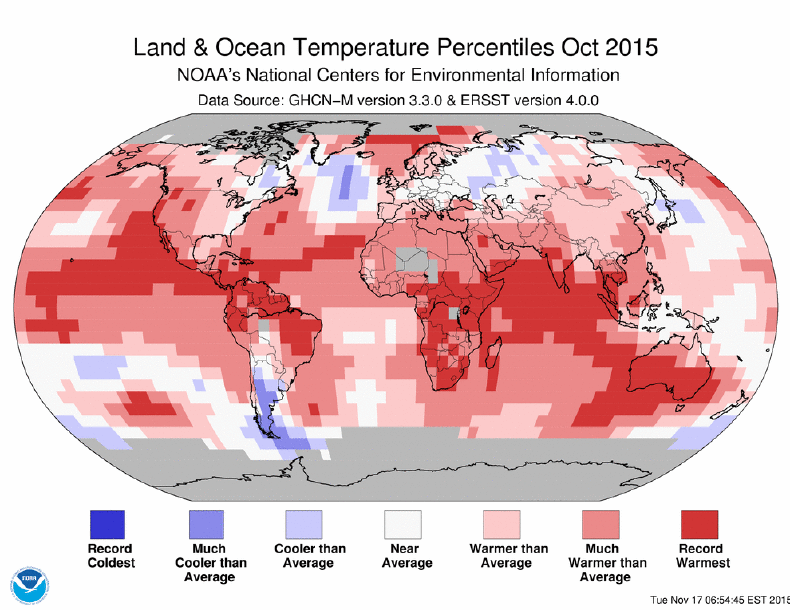 October set another record: the global average temperature (including land and ocean surface temperatures) recorded during that month was 1.76°F (0.98°C) above the mean global average temperature for Octobers in the 20th century. That's the largest such difference ever recorded, beating the previous mark set in September 2015 by 0.13°F (0.07°C).
The news from NOAA follows announcements of a strengthening El Niño, which is expected to intensify the already-devastating drought in the American West this winter. By early October, the band of hot water stretching across the Pacific Ocean had strengthened to heat levels not seen since a particularly strong El Niño in 1997. The agency hinted that this El Niño may even surpass that year's.