A Minnesota father was enjoying his time off work by mountain biking the popular Cuyuna Lakes Mountain Bike Trails when he took a serious fall and fell down a ravine. By chance, an off-duty emergency room doctor was riding the same trail and came to the injured biker's aid.
The biker, who has only been identified by his first name Todd, said the challenging trails provide him the perfect distraction from his stressful job as a corrections officer. Mountain biking is also a therapeutic pastime for Jesse Coenen, an ER doctor working out of Hayward, Wisconsin.
About a week ago Todd, an experienced biker, fell off his mountain bike near the ravine off the trail. He remembers landing hard on his stomach and feeling the impact in his chest.
He said he sat on the side of an embankment while he waited for help, but when he started seeing white spots he knew that something was seriously wrong.
By the time Coenen came down the trail, first responders were already gathered around Todd who was not breathing. That's when Coenen jumped into action and assisted the first responders. Coenen decided he had to perform an emergency tracheotomy in order to save Todd's life.
"It's not something that you want to have to do, but we found ourselves in the situation where there's not another option," Coenen told CBS Minnesota. "I must've been pausing before doing it, and one of the paramedics looked at me and said, 'We need an airway,' meaning this has to be done, and that's when I proceeded."
A tracheotomy is a surgical procedure that opens up the airway by creating an incision through the neck and into the trachea. The procedure is commonly performed in an operating room while the patient is under anesthesia, but in Todd's case, there was no time to transport him from the ravine for the procedure.
Emergency tracheotomies are considered tricky and dangerous because there is increased potential for complications such as damage to the trachea, a buildup of air between the chest and lungs which can cause subsequent lung collapse, and misplacement of the breathing tube, among others. There is also an increased risk for severe scarring and infection.
"That's an uncommon procedure, and when I had the scalpel in my hand, I was hesitant to do that because, obviously, cutting someone's neck, you're leaving a scar," Coenen told CBS.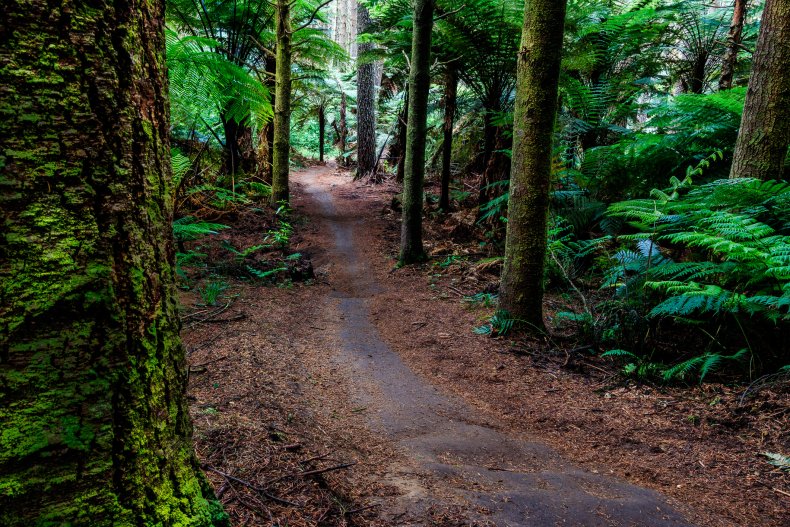 After the emergency procedure, Todd was airlifted to a nearby hospital where he was treated for a traumatic brain injury. He said he doesn't remember the doctor but virtually met him via Zoom when he was released from the hospital.
"It's great to know that you're alive, to be honest," Coenen told Todd during the Zoom meet, CBS reported. "I was not optimistic about the outlook, so being able to sit here and talk with you today, only 10 days later, is really unbelievable."
Todd said he's lucky to be alive and is thankful to Coenen for saving his life.
"It does really sink in," Todd told CBS. "I've got a wife, I've got a daughter who's 16 years old—she's a sophomore in high school."
Uncommon Knowledge
Newsweek is committed to challenging conventional wisdom and finding connections in the search for common ground.
Newsweek is committed to challenging conventional wisdom and finding connections in the search for common ground.
About the writer
Samantha Berlin is a Newsweek reporter based in New York. Her focus is reporting on trends and human-interest stories. Samantha joined Newsweek in 2021. She is a graduate of Syracuse University's S.I. Newhouse School of Public Communications. You can get in touch with Samantha by emailing s.berlin@newsweek.com. Languages: English.