Police officers had to swoop on a gym after its owner repeatedly refused to close despite a nationwide lockdown in place to stop the spread of COVID-19.
Officers from the Metropolitan Police arrived at Zone Gym in Wood Green, London, on November 10 at 6pm to find people working out, despite the lockdown. After being asked to close and risking a £10,000 ($13,194) fine, the owner of the gym Andreas Michli, reopened the gym as soon as the police left. Officers arrived at gym again yesterday morning to shut it down once more.
A nationwide lockdown is in place across England until December 2, meaning that all non-essential businesses are required to close until then. Michli went on to post a video on Facebook, saying he would not be closing.
He said: "We are not closing! 'We are staying open because it's the right thing to do and we need the message to get out there to the public. I am flabbergasted gyms are being forced to close. Gyms have some of the lowest infection rates of business sectors.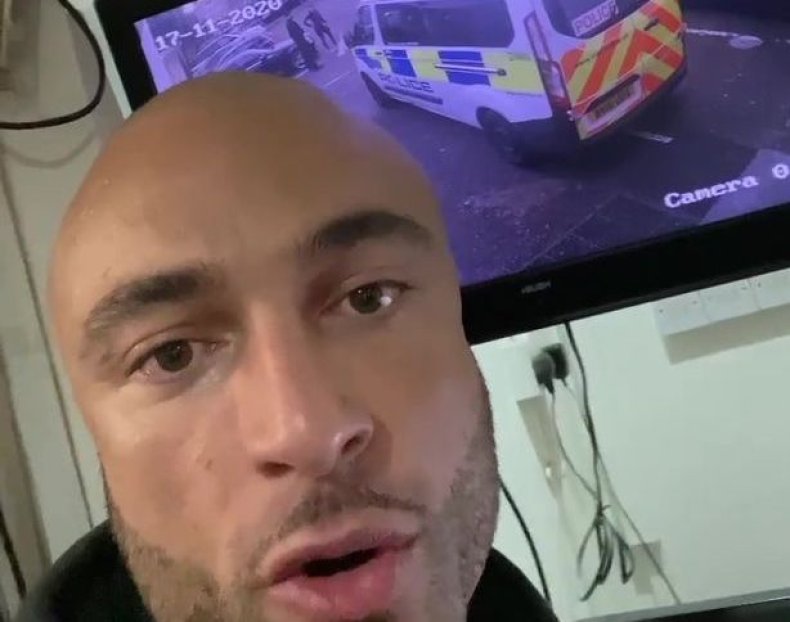 "The police have asked us to close but we are going to do right by our members even if the legislation says different. We are keeping people healthy. The police came first last night at about 6pm when there were 30 people inside. Then they returned again at around 8.30am when about seven people were already inside.
"This is not about the police, and we understand they have a job to do. It's about people at the very top of government making the wrong decisions. Closing gyms is the worst decision I've encountered in my life. The benefits of keeping gyms open completely outweighs any reasons that exist to close them.
"You improve your immune system by going to the gym which means it makes no sense to close them. It's about people at the very top of government making the wrong decisions. Closing gyms is the worst decision I've encountered in my life."
Meanwhile, Boris Johnson's government has faced opposition from its own MPs over lockdown measures, with some saying that the "cure" of restrictive measures could be "worse than the disease."
The group is rumored to contain up to 50 MPs.
"The country is badly in need of a different and enduring strategy for living with the virus that doesn't require us to keep living under a series of damaging lockdowns and seemingly arbitrary restrictions," MP Mark Harper, ex-government chief whip and chair of the group, wrote in the Telegraph newspaper.
Officers from Scotland Yard confirmed that they had visited Zone Gym.
A police spokesperson said: "Police have attended Zone Gym in Coburg Road, N22, on a number of occasions in the past week to support council officers who are engaging with the business owners in relation to the enforcement of Covid regulations."
In his latest post on Facebook Michli insisted he was still doing right.
"We ain't throwing in the towel by no means, this was always a one-way road for us. It'll always boil down to doing what's right! Right is right, and wrong is wrong! Sooner or later people will wake up to the fact and it's at these times you make your true colors shine through! Peace and love."
Newsweek has contacted the government for comment.