Team Behind 'Amy' to Release 'Official' Whitney Houston Documentary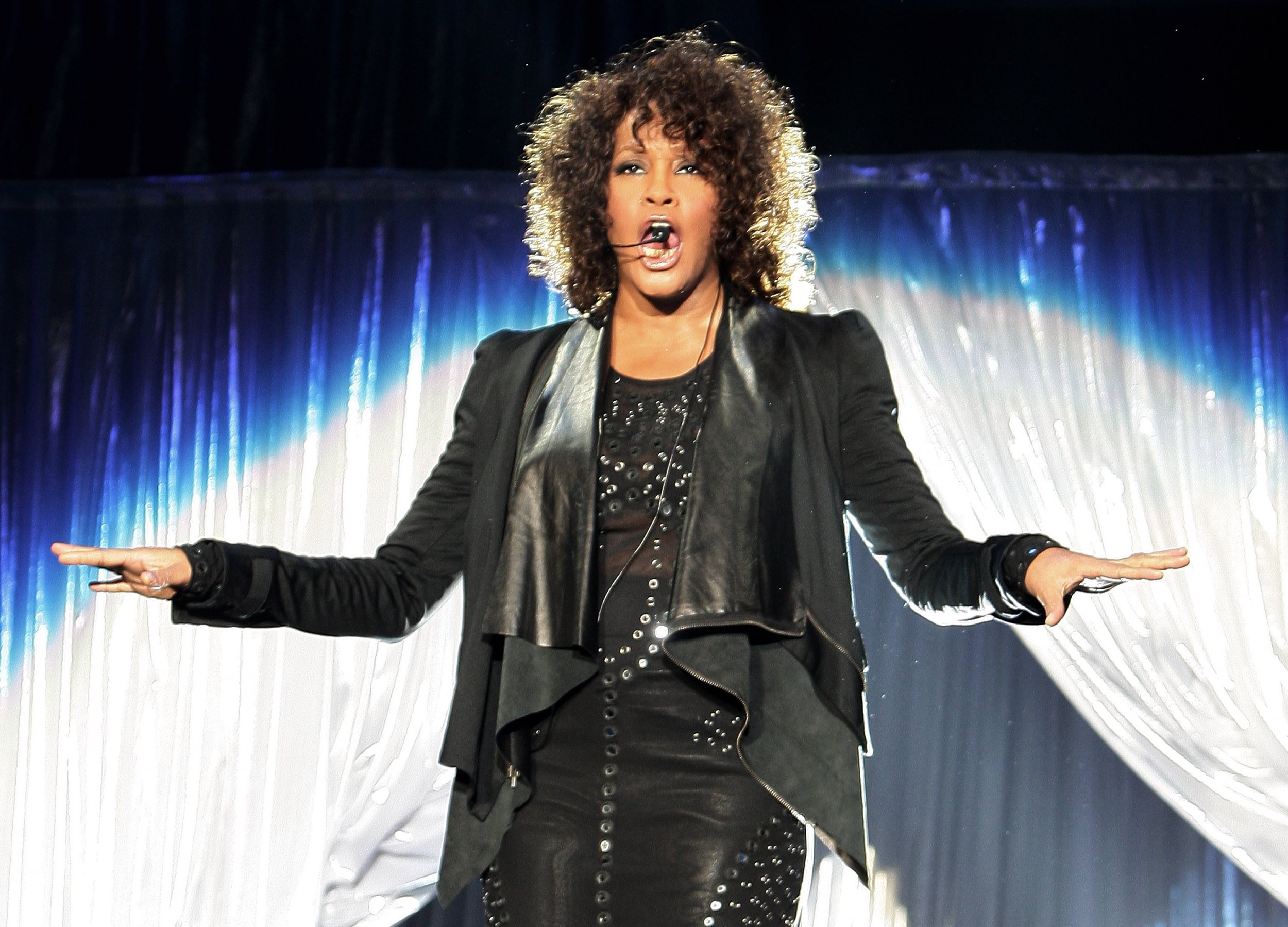 After the critical and commercial success of Asif Kapadia's Amy—the Amy Winehouse documentary that earned him an Oscar in February—it looks as if Whitney Houston could be the next tragic star set for the big screen treatment in what is purportedly the first authorized film about her since her death in 2012.
Oscar-winning documentarian Kevin Macdonald, who helmed 1999's Storyville documentary One Day in September, will oversee a new film about the life of the iconic singer that promises to be "unvarnished and authentic."
Altitude, the British production company behind Amy, will produce the documentary and release it in the U.K. It will also field offers from potential international distributors at the Cannes Film Festival in May.
Macdonald promises the film will be warts-and-all—not only documenting the "I Will Always Love You" singer's illustrious music career, but also her battle with drugs and her tumultuous marriage to Bobby Brown.
"I want audiences to walk out of the cinema and feel positive about Whitney and her music," Macdonald is quoted by The Hollywood Reporter as saying. "I want to reveal a woman that even her most die-hard fans never knew; and a woman those new to her life and music will never forget."
The firm has lined up powerhouse pedigree for the film in hopes of replicating the success of last year's Winehouse film. Macdonald—who also directed fictional drama The Last King of Scotland —will work with fellow Oscar winner Simon Chinn, who has previously worked on Searching for Sugar Man and Man on Wire .
Macdonald faces some competition, however, as fellow documentarian Nick Broomfield is working on his own Houston project to be aired by the BBC in the U.K. and cable network Showtime in the U.S. Broomfield has plenty of experience in the musical realm, having directed Kurt & Courtney, a 1998 documentary about late Nirvana frontman Kurt Cobain and his wife Courtney Love. He also gained unprecedented access to convicted killer Aileen Wuornos for two films about her.
However, Altitude claims its documentary directed by Macdonald is the only official one authorized by Houston's estate.
In her lifetime, Houston was considered one of the biggest-selling artists of all time with an estimated 170 million records sold worldwide. She also starred in the 1992 film The Bodyguard, the soundtrack to which remains the highest-selling movie soundtrack, selling 45 million copies.
The "I Have Nothing" songstress tragically died at the age of 48 in February 2012 after accidentally drowning in a bathtub at a Beverly Hills hotel.