Father Who Made Daughter Walk to School in Near Freezing Temperatures For Bullying Divides the Internet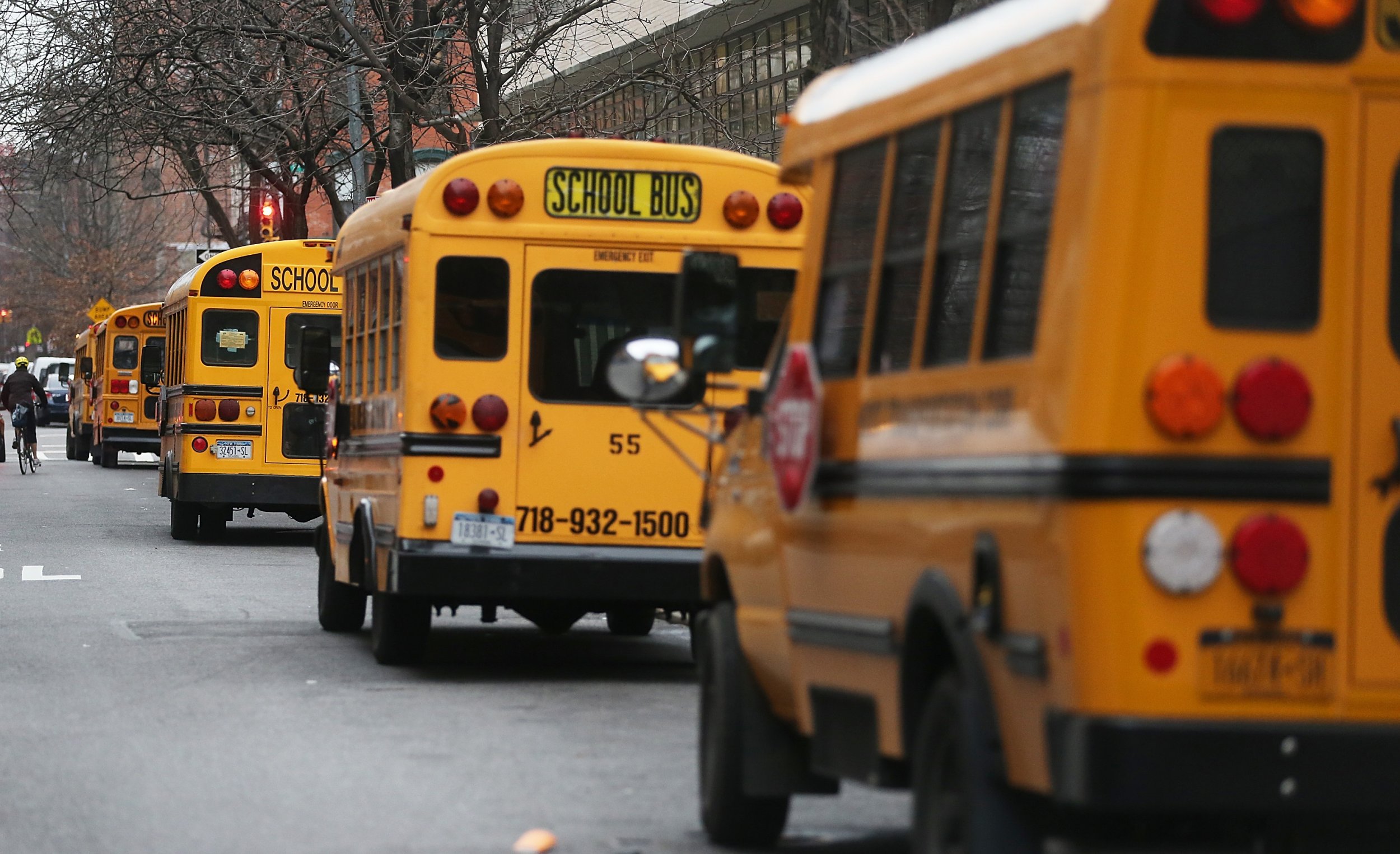 An Ohio father has courted controversy online with his hardline approach to bullying.
Swanton resident Matt Cox posted a video to Facebook Monday that showed his daughter walking to school in the cold as punishment for bullying another student.
The video, which has been watched more than 15 million times, shows Cox trailing the girl in his car as she walks part of the five-mile journey in what he says is 36 degree weather.
Cox thought up the unusual punishment when his daughter, Kirsten, brought home a letter saying she was suspended from using the school bus for bullying. Riding the school bus or getting a lift from your parents is a privilege, he said during the video, and one his daughter had lost with her bad behavior.
"I know a lot of you parents are not going to agree with this and that's alright. I am doing what I think is right to teach my daughter a lesson to stop her from bullying," he said. "Parents need to hold their kids accountable."
Kirsten, who told local ABC affiliate WTVG she'd been bullied herself, said she'd learned the error of her ways.
Facebook users had plenty of words of praise for Cox among more than 62,000 comments on the video. Donna Napolitano-Santoru, for example, wrote: "Hats off to you as a parent. You are doing the right thing and teaching her a lesson and yet you are following her to also make sure she is safe while walking. More parents should act like you."
User Joshua Mattison agreed, writing: "Quality parenting is the harder path: it takes time and it's usually not fun for loving fathers and mothers. But these are the little things that develop good future spouses, friends, parents, coworkers, etc. Well done, sir, and thank you for sharing."
But other users criticized Cox's behavior. "Cure bullying with bullying," wrote user David Plackett. "Great lesson, what's next beating your kids so they don't hit [others]."
"I think it's good you're teaching her that she shouldn't just expect you to drive her because she screwed up on the bus, but this isn't really helping her learn why bullying is wrong," commented user Dana Holt.
Cox told WTVG he thinks the video has made a difference, so he'd do the same thing again. He also posted an update message on the video which read: "Lesson learned! Still has all her extremities intact is happy and healthy and seems to have a new outlook on bullying as well as a new appreciation for some of the simple things in life she used to take for granted."