Ohio Considering Bill That Could See Abortions Punishable By Death
After passing a House bill seeking to ban abortion at six weeks earlier this month, Ohio Republicans are now considering a measure that would completely ban the procedure in the state and potentially make abortions a criminal act punishable by life in prison or even by the death penalty.
The proposed legislation, House Bill 565, seeks to extend in Ohio's criminal code the definition of a person to include "unborn" humans. This would be done by calling for the "abolition of abortion in the state of Ohio and the protection of unborn humans."
If passed, the bill would categorize a fetus, from conception, as a person, which could leave those who undergo or perform abortions open to facing severe criminal penalties that could equate abortion with murder.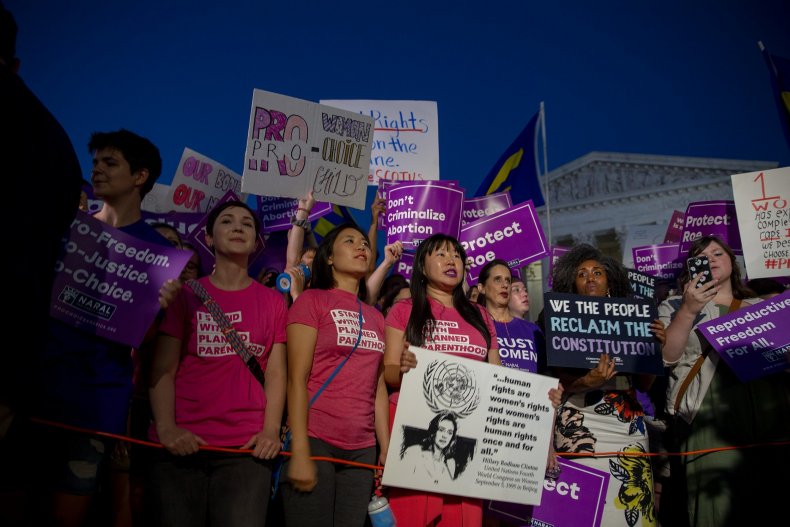 Mary Ziegler, a professor at Florida State University's College of Law who specializes in the legal history of reproduction and the Constitution, told Newsweek that while House Bill 565 "doesn't actually say that women would get the death penalty," it does "treat abortion as homicide and pretty clearly includes women having abortions among people who could be punished for having abortions."
As a result, Ziegler said, she believes that the possibility of women who undergo abortions, or practitioners who perform the procedure, facing severe penalties "is on the table" with the new bill. It defines abortion as the "unlawful termination of another's pregnancy...causing the death of an unborn human, by any method, including, but not limited to, chemical methods, medical methods, and surgical methods."
While the bill does make an exception for cases in which a pregnancy is terminated as an unintended result of another procedure, it does not make any exceptions for intentional abortions, even in cases of rape, incest or danger to a woman's life.
Related: What is the heartbeat bill? Ohio House passes restrictive abortion bill—again
The bill was initially proposed in March and is still up for consideration from the Legislature's health committee.
According to Ziegler, the bill lacks enough support to pass, and even major anti-abortion groups in Ohio think the measure is too extreme.
Ohio's House of Representatives did recently pass a "heartbeat bill," which seeks to criminalize abortions at the point that a fetal heartbeat can be detected, which is typically around the six-week mark, when women are unlikely to be aware of their pregnancy.
The same bill was also passed in 2016, only to be vetoed by Governor John Kasich, who said it was unconstitutional. This time around, however, Republican lawmakers would have enough members in both houses to override his veto.
Currently, measures to ban abortion cannot have any real impact due to protections enforced by Roe v. Wade, the landmark 1973 Supreme Court decision that recognized a woman's legal right to abortion.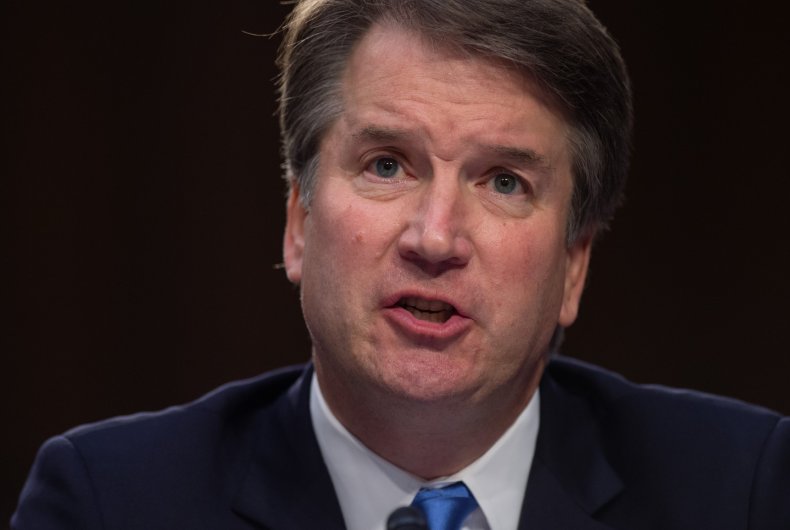 But abortion rights groups have expressed fears that Roe could be overturned now that Supreme Court Justice Brett Kavanaugh has been appointed, giving the Supreme Court a conservative majority.
Ziegler said she does not believe the Supreme Court will be overturning Roe anytime soon. However, she did warn that the Court could "scale back" on the decision over time, putting protections for access to abortions at risk.
"It's not so much that I think Roe is safe," she said. "It's more that I think there is going to be a stealth overruling of Roe."
Across the country, several states have introduced measures that could threaten access to abortions if Roe is overturned. In the recent midterms, Alabama and West Virginia voters approved amendments to their state constitutions that could see reproductive rights protections removed.
Alabama's new amendment, Amendment 2, seeks to take away constitutional protections for the right to abortion, while West Virginia's Amendment 1, aims to change the state constitution to make it clear that the right to abortion would not be protected, while also preventing state taxpayer money from being used for abortions for those who rely on Medicaid.
If Roe is overturned or scaled back, Ziegler said, anti-abortion advocates and lawmakers would be faced with the question of how far they want to take laws restricting access, or even criminalizing abortion.
"I think anti-abortion groups realize this is going to be a tough issue for them in many ways, because the movement is divided," Ziegler said.
"If Roe is overturned, the question will be how far the anti-abortion movement wants to go in criminalizing abortion—and what it even means by abortion," she said. She noted that some anti-abortion advocates also view some forms of birth control as being counter to their cause.
Ziegler said that proposed measures like House Bill 565 also shine a light on an "absolutist" wing of the anti-abortion movement that has gained steam since the election of President Donald Trump.
"There always has been a kind of group of people who reject pragmatism and just want their ideal solution now, political and constitutional consequences be damned," she said. "But I think it also reveals that an absolutist wing of the movement has gained some visibility and power since [President Donald Trump] has been elected and since the Supreme Court has changed."