What Is the Heartbeat Bill? Ohio House Passes Restrictive Abortion Bill—Again
Ohio's House of Representatives has passed what is widely considered one of the most restrictive abortion bills in the country, banning abortion at the first detectable fetal heartbeat, which could occur within the first six weeks of pregnancy.
The proposal, which was passed by 58-35 in the Republican-controlled House, is now slated to go to the Senate.
The stringent bill has faced widespread opposition from pro-abortion rights advocates, particularly as it only allows for exceptions only in cases in which pregnancy could endanger the life of the woman or cause her substantial bodily harm.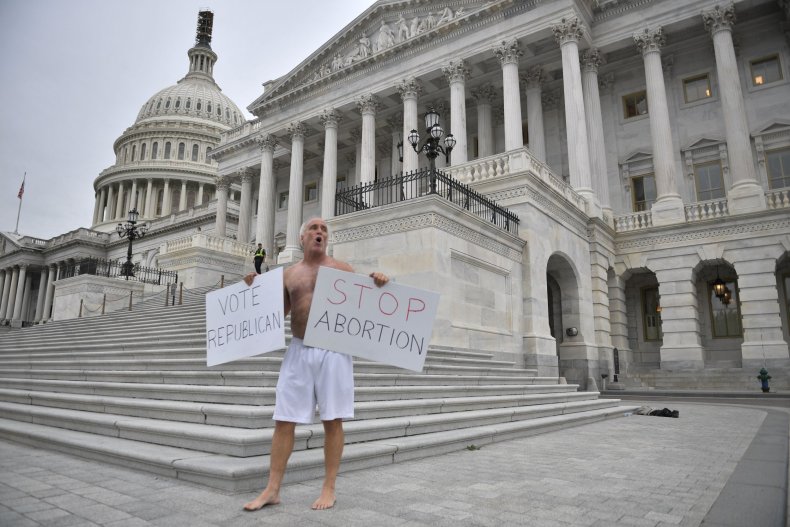 It does not, however, make exceptions for cases of rape, incest or other health risks.
Democratic State Representative Kristin Boggs of Ohio's 18th District has admonished the bill, asserting that "motherhood should never be forced upon anyone.
"Becoming a mother, and specifically becoming a mother to a daughter, has only increased my resolve about how important it is to allow women to be able to control when they enter motherhood," Boggs said, according to WTHR TV station.
Fellow Democrat, State Representative Nickie Antonio of Ohio's 13th District, pointed out that "it's often the case that a woman doesn't even know she's pregnant until after six weeks," according to The Columbus Dispatch.
"This is especially true for women who are emotionally traumatized by rape," Antonio said.
Republican Representative Candice Keller of Ohio's 53rd District, who supported the bill, called abortion "an assault on the family."
"It is an assault on Ohio because it destroys the minds and hearts of women everywhere," she said, reported WTHR.
This is not the first time that the restrictive bill has passed the Ohio House of Representatives.
It was also passed in 2016, only to be vetoed by Governor John Kasich, who called it unconstitutional.
This time around, Republican lawmakers have enough members in both houses to override a veto from Kasich–and its sponsor, Republican State Representative Christina Hagan, has said that supporters of the bill were prepared for a court challenge, according to the broadcaster.
She also suggested that with President Donald Trump's newest Supreme Court pick, Brett Kavanaugh, on the Court, abortion bans such as Ohio's stand a strong chance of taking effect.
"I campaigned on behalf of President Trump and part of that reason was to ensure that we had a constitution-respecting Supreme Court when appointments became available," Hagan said, according to the broadcaster.
"That is now the case. And we have more favor and opportunity than ever for that extension of protection to be given to children in the womb," she said.
If Roe v. Wade, the landmark 1973 Supreme Court decision that recognized a woman's legal right to abortion, is overturned, as many reproductive rights advocates fear it will be with Kavanaugh's appointment, then Hagan could be right.
Read more: Alabama, West Virginia Voters Approve Anti-Abortion Amendments in Hopes Roe v. Wade will be overturned
Currently, measures to ban abortion cannot have any real impact, but if the Supreme Court did move to overturn Roe v. Wade or gave states the authority to determine abortion laws on their own, then access to abortions could be curtailed across states that have voted in favor of anti-abortion measures.
In the recent midterm elections, Alabama and West Virginia voters approved amendments to their state constitutions that could threaten access to abortions if Roe v. Wade were overturned.
Alabama's new amendment, Amendment 2, takes away constitutional protections for the right to abortion, while West Virginia's new measure, Amendment 1, changes the state constitution to make it clear that the right to abortion would not be protected, in addition to preventing state taxpayer money from being used for abortions for those relying on Medicaid.