An Ohio police officer is facing charges in the case of Casey Goodson Jr., a Black man who was fatally shot at his home's doorstep about a year ago.
Franklin County Sheriff's Deputy Jason Meade was indicted on Thursday on two charges of murder and one count of reckless homicide, NBC News's affiliate WCMH-TV reported.
"The grand jury has agreed and a jury will soon convict him of murder because Casey's family and this community deserve that accountability," Goodson's family attorney, Sean Walton, told Newsweek, commenting on the indictment.
"Despite what Jason Meade may attempt to say to justify his actions on the day he hunted and killed Casey, his alleged truth is simply implausible," Walton added.
On December 4, 2020, Goodson, 23, was carrying a Subway sandwich while walking into the house before he was shot and killed by Meade in front of his grandmother and two toddlers.
Goodson was hit five times in the back and once in the buttock, an autopsy report revealed.
Meade claimed that Goodson was waving a gun around while he was driving his car and didn't comply with orders to put it away. However, Goodson's family and attorney argued that he was targeted for his race.
Goodson's mother argued that her son had a license to carry a concealed weapon and that he was returning from a dentist with the food, per WCMH-TV.
Meanwhile, Meade's lawyer, Mark Collins, said that Goodson was pointing a gun at Meade. U.S. Marshal Pete Tobin told NBC News that Meade was part of a task force in a north Columbus neighborhood on the day of the shooting.
Tobin said that Goodson waved a gun while driving past members of the task force, which prompted Meade—who reportedly did not have a body camera—to follow him to the family house.
"My prediction is that it was a justified shooting," Tobin told NBC in December 2020. "However, this deputy will be investigated by the Columbus police homicide, Franklin County Internal Affairs, the Franklin County Prosecutor's Office, and the grand jury. So, he is going to run the gauntlet before he is completely cleared."
However, Tobin issued a statement on December 11, 2020, saying that his comments were premature, according to the news outlet.
The Columbus police said in a statement after the shooting that Meade reported "witnessing a man with a gun."
"The deputy was investigating the situation and there are reports of a verbal exchange," the statement in December 2020 read. The deputy fired at Mr. Casey Goodson resulting in his death. A gun was recovered from Mr. Goodson."
Walton said Goodson's family filed a federal civil rights lawsuit against and Franklin County Meade for his misconduct.
"The Franklin County Sheriff's Office allowed a deputy unfit to have any contact with inmates for nearly four years, to later become a SWAT team member. He was in fact told 'you are not to be around inmates under any circumstances while on duty,'" Walton said.
Walton said that Meade had an "embrace of police brutality" and claimed that Meade described his job as a sheriff's deputy as "hunting people."
"Jason Meade enjoyed his job 'hunting people', and as a result, the Franklin County Sheriff's Office is also responsible for Casey's death," the lawyer said.
Walton said in June that the family is committed to pushing for the indictment of Meade for Goodson's death.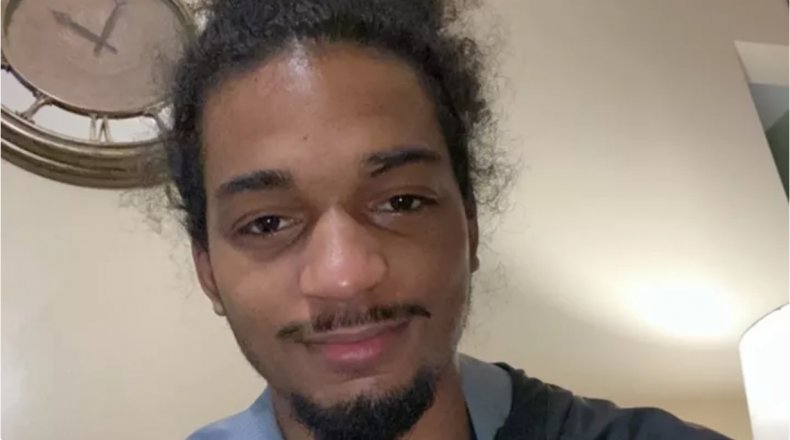 Meade had been on paid leave while the incident was being investigated and was granted retirement disability in June.
"My office has learned that Jason Meade has chosen to leave the Franklin County Sheriff's Office on disability retirement effective July 2, 2021. Law enforcement disability decisions are governed by state law and made by the pension system," the Franklin County Sheriff's Office said in a statement at the time. "As sheriff, I have no control or input over what the pension system decides with this or any other disability case."
In response to Meade's retirement, Walton told Newsweek in June: "His sudden retirement shows that he understands that he is soon to be held accountable for his actions."
Walton said that Goodson's family found "a small sense of relief [as] he will no longer be a threat to the residents of Franklin County" as they learned the news, even though it was "disappointing" that Meade wasn't terminated."
Update 12/5/21, 9:12 a.m. ET: This story has been updated to include comments from Goodson's family attorney, Sean Walton.