Ohio Introduces Legislation Modeled After Florida's 'Don't Say Gay' Bill
Two Ohio lawmakers introduced legislation regarding what children should learn in schools that is being compared to Florida's controversial "Don't Say Gay" bill.
House Bill 616, introduced by state Representatives Mike Loychik and Jean Schmidt, would not allow Ohio school districts to "teach, use, or provide any curriculum or instructional materials on sexual orientation or gender identity" for students between kindergarten and third grade.
The move shows that other states are willing to follow in Florida's footsteps and push forward similar legislation. Critics of Florida's "Don't Say Gay" bill, which Governor Ron DeSantis signed into law last week, say it is homophobic and makes local LGBTQ communities feel targeted, while supporters say parents have a right to choose what kind of information their child is exposed to.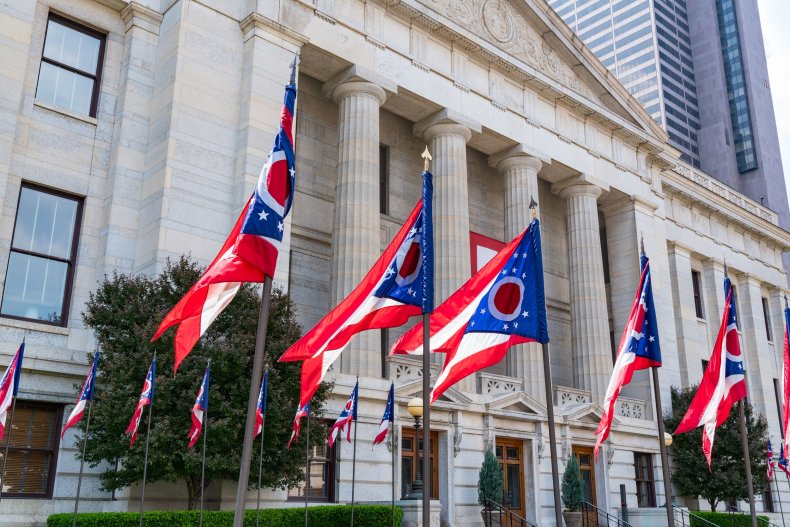 In a statement, Schmidt said the bill is aimed at giving children an education "without political activism," with Lopchik adding it "promotes free and fair discussion."
"Children deserve a quality education that is fair, unbiased and age appropriate," Loychik said.
Additionally, the bill bans schools from "using textbooks and imposing curriculum that promotes or endorses divisive and inherently racist concepts," according to the statement.
Anyone found to be in violation of the rule would undergo a hearing, then the state superintendent would decide whether the complaint is valid. If that decision is made, the Ohio Department of Education would withhold funding based on the "severity of the offense," which includes a "tiered funding penalty and terms for restoration of funds."
The bill's introduction received some criticism from other Ohio lawmakers, with Representative Michael Skindell telling Cleveland's WOIO-TV he strongly opposes it.
"The 'Don't Say Gay' bill is outright dangerous and sets a precedent of censorship and misinformation in Ohio," he said.
Florida's "Don't Say Gay" bill has a nearly identical provision that bars "classroom discussion about sexual orientation or gender identity" for those between kindergarten and third grade. The legislation, formally called the Parental Rights in Education bill, got its nickname due to this passage.
The Florida bill received widespread criticism, with high school students in the state and employees with the Walt Disney Company staging walkouts in protest. Disney CEO Bob Chapek also announced it would pause political donations in Florida following backlash against the company's initial silence on the issue.
In New York City, Mayor Eric Adams announced a digital billboard campaign targeting five large Florida cities inviting those feeling victimized by the "Don't Say Gay" bill to move to New York.
"This political showmanship of attempting to demonize a particular group or community is unacceptable," Adams said at a Monday press conference.
Update 4/5/22 5:20 p.m. ET: This story was updated to add more information and background.