Ohio Leaders Demand Reform After Black Woman Jailed, White Woman Gets Probation for Stealing
A white woman who stole nearly $250,000 from an Ohio village received a sentence of two years probation while a Black woman who stole $40,000 from an Ohio school district received a sentence of 18 months in prison.
The two decisions were handed out by separate judges within the Cuyahoga County Common Pleas Court, with the disparity being chalked up as a feature of judicial discretion, whereby a judge has the power to make their own legal decisions. However, some are calling the move a result of systemic racism.
Current and former judges, Black faith organizations, labor groups and social activism agencies told cleveland.com that the move "damaged the credibility" of the criminal justice system.
Leaders from the aforementioned groups called on judges from around the state to follow the Ohio Supreme Court's lead by joining a pilot project to create a database that would track how judges issue sentences, providing a layer of protection to those who suffer under judicial discretion.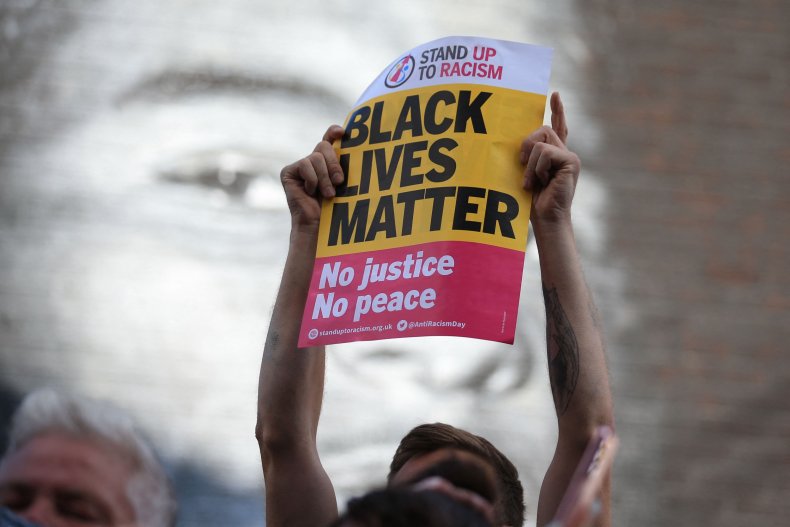 "It's kind of hard to figure how you can end up with results that are so different for similar kinds of actions," former Cleveland Municipal Court Judge Ronald Adrine told cleveland.com. "Cases like these point out the need for the system to do a better job of reviewing the data because there's lots of disparity between the way that people of color and white people are treated. But it doesn't get captured because nobody's really looking."
The celeveland.com report detailed that the white defendant, Debbie Bosworth, a clerk in the Chagrin Falls village utilities and building departments, stole close to $250,000 in funds over a 20-year period. She took money from residents' utility payments and then moved over money from the building department to hide the theft.
The village discovered her crimes in 2019, and she then hired a "prominent attorney." Bosworth paid for a forensic audit to determine how much money she stole, then began paying it back. She pleaded guilty to 22 counts of theft, including multiple charges of third-degree theft.
At the sentencing, Bosworth's attorney noted she used the stolen money to pay for her kids' schooling. Bosworth used money from her pension to reimburse the village for the stolen money, cutting a $100,000 check the day of sentencing. Because she had paid the money back, the judge granted her probation.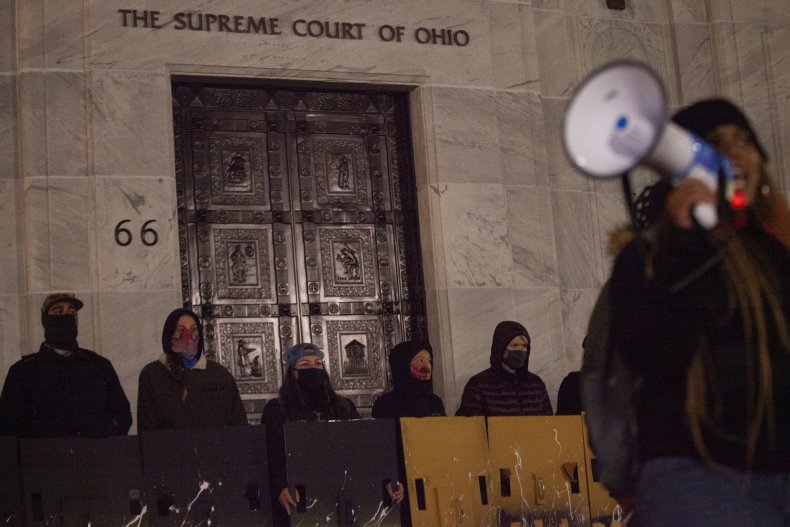 The Black defendant, Karla Hopkins, worked as a secretary and executive assistant at Maple Heights High School, collecting dues and fees for the school treasurer. One year, Hopkins pocketed $42,000 of the more than $71,000 the school collected and was indicted in May 2020 for a single charge of third-degree felony theft.
Hopkins emptied her pension of roughly $20,000 and used that money to pay her bills after the school fired her but had so far worked to pay $5,000 in restitution. Her attorney told the judge that she started stealing the money during a time in which she was struggling with mental health issues and a gambling addiction but had since gotten treatment for both.
Hopkins was scolded by the judge for taking her pension money and was sentenced to 18 months in prison—six more months than the prosecutor requested, cleveland.com reports.
"I think (this) reinforces the lack of trust in the justice system," Danielle Sydnor, president of the Cleveland Branch of the NAACP, told cleveland.com. "These types of things are the way the system was designed, and they will continue to happen if we don't have large-scale reform."
As of now, 10 of Cuyahoga County Common Pleas Court's 34 judges have reported their intent to join plan the database program. Cleveland.com reports that six of those judges are in their first term.
According to a report by Police Score Card, an evaluator of law enforcement agencies, the Cuyahoga County Sheriff's Department received a 37 percent out of 100 percent on its approach to law enforcement. Sixty-two percent of its arrests were for low-level, non-violent offenses. Cuyahoga County is 64 percent white and 30 percent African American.