A man who was accused of killing two men he met through the dating app Grindr died last month in what authorities believe is an apparent suicide.
The man, Talent A'christian Bradley, 19, died on December 27, according to an obituary. His death, which occurred in jail in Columbus, Ohio is being investigated by the Franklin County Sheriff's Office as an apparent suicide, according to Ohio news station WCMH.
Bradley had faced multiple charges in connection with the killings of Robert Goodrich, 62, and Randy Gwirtz, 63. According to the news station, since Bradley has died, the case has now been dropped.
WCMH reported that Goodrich was found stabbed to death at his home in Westerville, Ohio on May 26 and that Gwirtz was found dead in Columbus on the same day. Gwirtz was also found stabbed to death.
"When we spoke to our suspect...he confirmed that he met our victim on the dating app Grindr and we believe that he met the Columbus victim as well the same way," Detective Lieutenant Justin Alloway of Ohio's Westerville Police Department told the news station in August.
That month, when the station asked Bradley if he had a message for his family he told WCMH: "I didn't do it."
Newsweek reached out to the Franklin County Sheriff's Office for comment.
In a separate case, police in Virginia said last month that they had arrested a serial killer who met his victims on dating apps before taking them to motels. Police dubbed the man the "shopping cart killer" and said that he is suspected in the deaths of four women.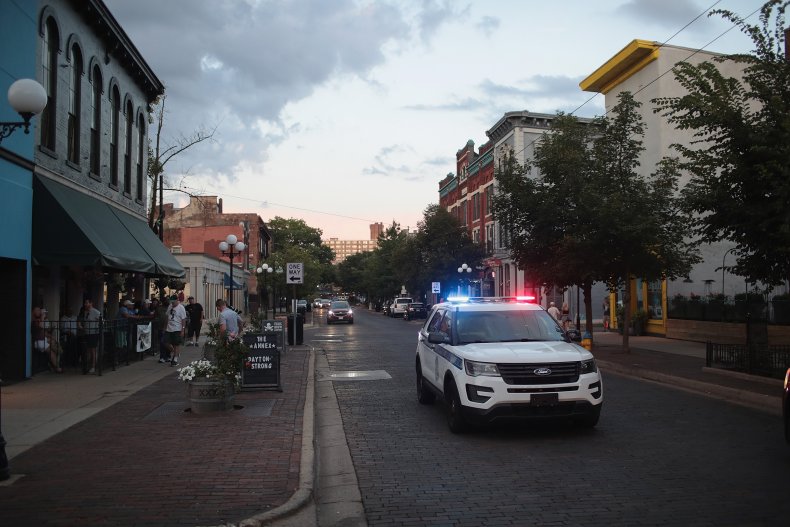 "After he inflicts trauma to his victims and kills them, he transports their bodies to their final resting place, literally in a shopping cart," Fairfax County Police Chief Kevin Davis said during a news conference in December.
In late 2019, a man in Michigan, Mark Latunski, was accused of murdering a man he met on Grindr, and then eating parts of his body. He was arraigned on multiple charges in connection with the death of the man, Kevin Bacon, who was a hairstylist.
NBC News reported at the time that according to court documents, police arrested Latunski after they found Bacon hanging from the ceiling naked in Latunski's home. In an interview with police, Latunski allegedly admitted that he had stabbed Bacon in the back then slit his throat.