Ohio Officer Shot Firefighter With a Taser, Says Sorry With Apology Cake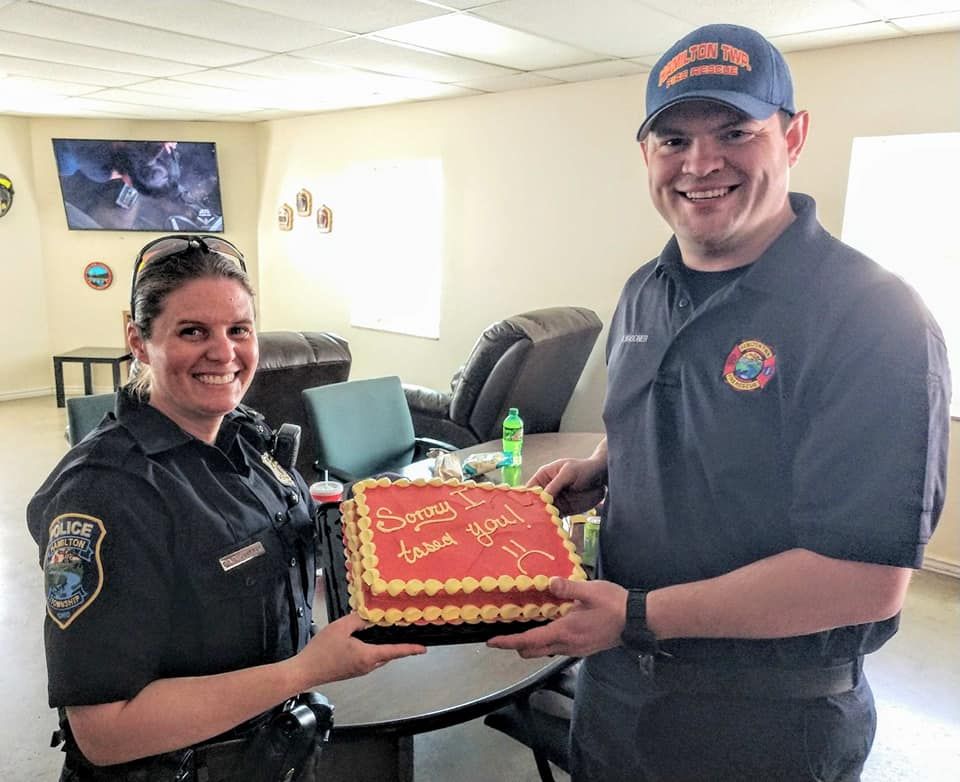 There are very few things that can't be fixed with good cake—even, it seems, an inadvertent shot from a Taser gun. A police officer in Ohio handed an apology cake to a firefighter who was accidentally shocked when she deployed her stun gun during an altercation.
Hamilton Township Police Department in Ohio said on Facebook that the officer, named only as Officer Workman, was assisting the Fire Department when an altercation occurred between the patient and team on arrival to the hospital.
Read more: Mom tased son to get him to church on Easter, police say
While she was attempting to get the patient under control, Workman deployed her taser and "inadvertently 'shocked' [fire fighter] Rickey Wagoner!" the department said.
The department said that Workman handed her apology cake, adorned with the words 'Sorry I tased you" and a frowny face, on Saturday April 21, adding that they all "appreciate the incredible relationship" that they have with the fire department and emergency medical services.
The story garnered a lot of attention of social media, with nearly 500 people having shared the post at the time of writing. Many noted how positive they thought the relationship between the two agencies was.
"Well, At least they were already in the ambulance. Makes for a quick prong removal," Facebook user Cody Hurley joked. Another user, Randy Houts, wrote: "At least they are able to have a smile on their face and not be mad at each other!!"