Ohio Power Outage Map, Update as Tornado Causes Blackouts Across U.S.
Ohio residents are facing thousands of power outages following severe storms on Thursday night. More than 46,000 energy customers in Ohio are currently without power, according to Power Outage U.S.
Late on Thursday night, the National Weather Service (NWS) in Cleveland said that a High Wind Warning would be in place into Friday morning. The NWS warned that potentially damaging wind gusts of up to 60 mph would be likely for several hours, which could result in downed trees and power lines.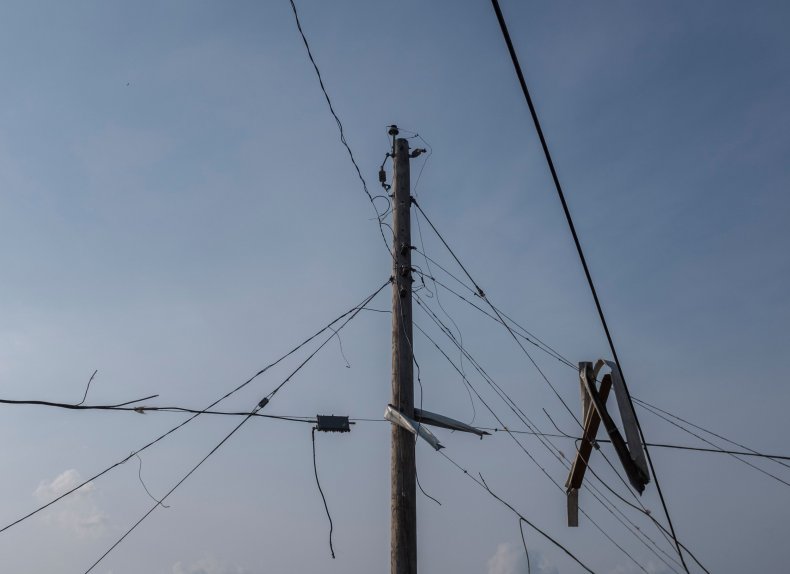 The NWS also warned about possible power outages. Customers of energy providers in Ohio such as AEP, First Energy, Duke Energy, and AES Ohio are currently experiencing blackouts as a result of the storm.
The U.S. has faced several severe weather events as storms and tornados hit numerous states over the past couple of weeks, especially in the southern states which have experienced extensive damage. There are currently more than 26,000 customers without power in Alabama, while Georgia is experiencing more than 22,000 outages.
However, Ohio is currently the state with the most outages, with more than 46,000 AEP, First Energy, Duke Energy, and AES Ohio customers affected.
AEP Ohio Power Outages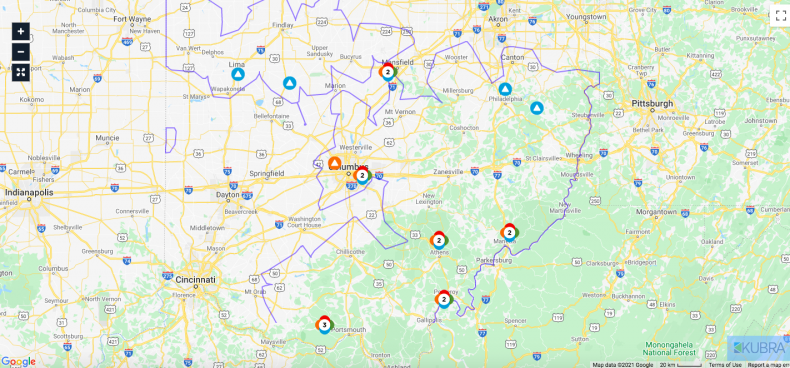 There are currently 3,506 AEP customer outages in Ohio. The counties with the highest number of outages are Scioto with 950, Franklin with 677, and Richland with 397.
On Thursday, AEP Ohio said on Twitter: "Now is the time to prepare so that you can stay informed. High winds and severe thunderstorms are expected through the night. Get updates sent to your phone if an outage occurs."
First Energy Ohio Power Outages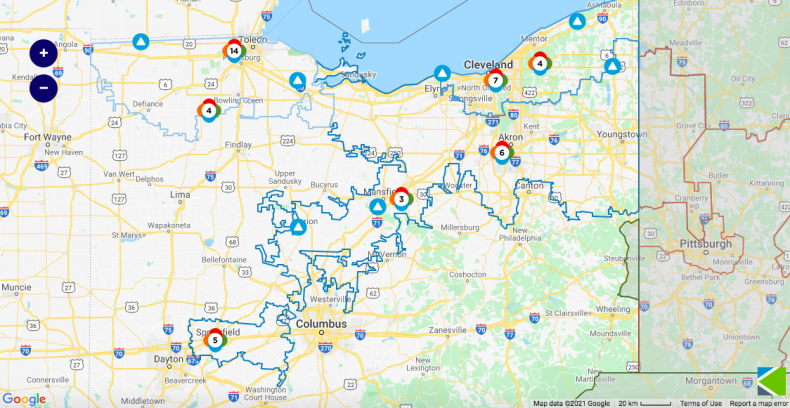 There are 12,206 First Energy power outages in Ohio at the time of writing. On Thursday, First Energy said: "Our crews are on standby + ready to respond should outages occur," and shared safety advice on Twitter.
Power Outage US reports that the county experiencing the highest number of outages is Lucas with more than 11,000.
Duke Energy Ohio Power Outages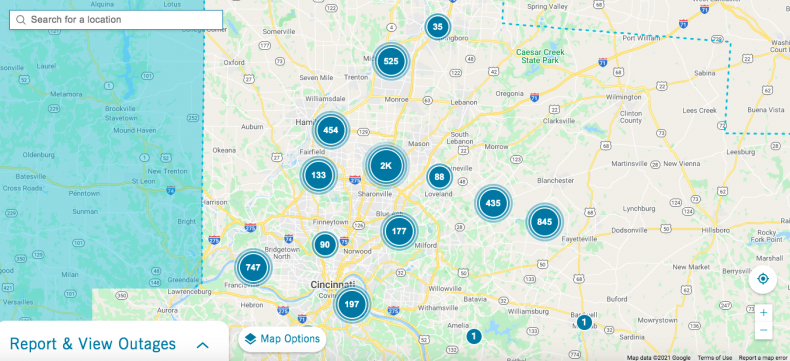 There are 9,215 Duke Energy customers across Ohio and Kentucky experiencing outages. In Ohio, the counties with customers that are experiencing the most outages are Butler with nearly 4,000, Clermont with more than 1,300, Hamilton with more than 1,100, and Warren with more than 2,300.
AES Ohio Power Outages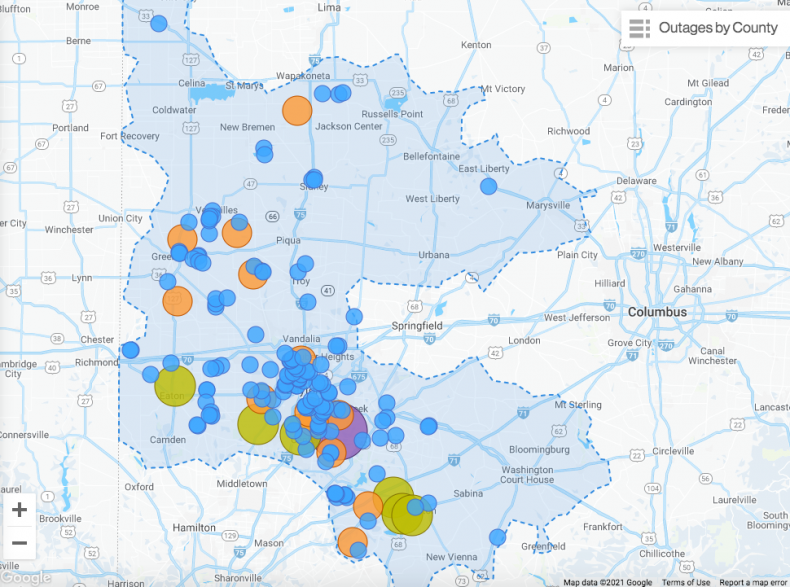 There are 14,948 AES Ohio customers without power. According to Power Outage US, the most affected counties are Clinton with 3,380, Greene with 4,630, and Montgomery with 4,544.
On Thursday, AES Ohio said: "High winds can cause trees and branches to fall on power lines. NEVER go near a downed line. Assume it is live and report it to us at http://aes-ohio.com/outages. If there is an emergency, such as a fire, call 911."