Customer Leaves Ohio Restaurant $5,600 Tip to Be Shared Among Staff for Christmas
A customer left staff at an Ohio restaurant a $5,600 tip to be shared among all 28 staff.
Souk Mediterranean Kitchen and Bar in Toledo shared a photo of a receipt on Facebook, which showed that a customer, identified as "Billy," left the huge tip on a to-go order worth one cent.
The restaurant's chef Moussa Salloukh wrote a lengthy message along with the photo, explaining how the tip came about.
Salloukh said Billy wanted the tip to be split among the restaurant's 28 staff members, which means each employee will receive $200.
He said: "This really happened. Last night one of our guests left a $5,600 tip to be given to all of our staff, whether they were working that shift or not.
"What an amazing gesture of kindness to my employees," the chef added.
He said: "This is not an ordinary December. Normally this is a month when our employees work extra and guests tip generously. December is a month for them to earn money to buy family gifts, put a bit into savings and take care of bills or repairs that have been lingering.
"With Covid restrictions and guidelines, that was not going to happen for them this year. So this heartfelt generosity was deeply needed and very appreciated.
"The words "Thank You" seem inadequate for this gift... but Thank You Billy, for your generous spirit and for making a difference in the lives of people I care a lot about this holiday season."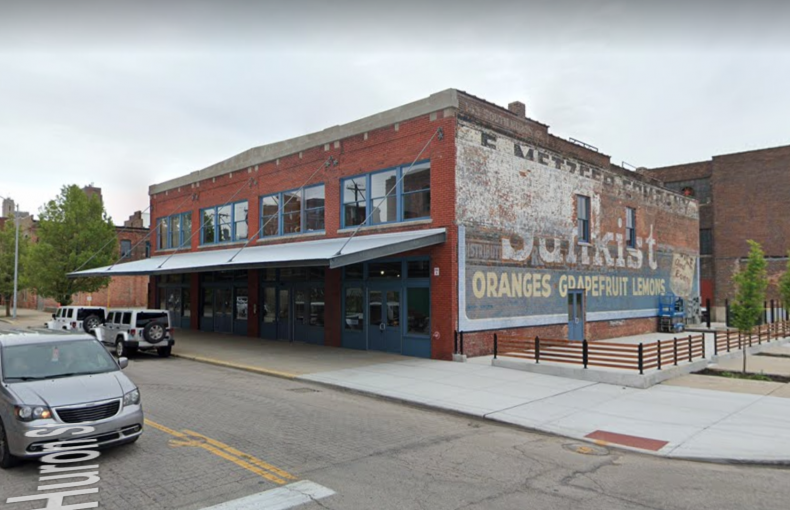 It comes just two weeks after a Texas waitress was tipped $2,000 but the fish restaurant where she works was unable to process the payment.
Emily Bauer said she was working several tables on a busy day at Red Hook Seafood and Bar in San Antonio last Sunday, when the man placed the tip.
"I kept apologizing. 'I'm sorry. I'm being slow.' He was just like, 'I understand'. He also, mentioned he owned restaurants. So he knew how hard it was to be a server," Bauer told KENS 5.
The man, who was dining with one other, later told her to "cancel everything and give me the ticket." It was only after he left that Bauer saw the amount.
Alongside the $2,000 gratuity on the receipt was a message, which read: "Merry Christmas! Keep working hard!" the local TV station reported.
Her joy was short-lived. Speaking to KENS 5, she said her manager told her the restaurant could not process any payments over $500.
Other employees at the restaurant, where Bauer has worked for about two weeks, suggested making four payments of $500, but she said they refused.
Bauer is now hoping he will get in contact with her directly, and has reportedly shared a picture of the ticket on her Facebook page.