Police in Miami Township, Ohio, say that they arrested a student accused of threatening fellow students days after the mass shooting at a school in Oxford Township, a Detroit suburb.
In a letter to families of students, the principal of Ohio's Milford Junior High School wrote that a student "was reported to have compiled a list of names of some fellow students and that this list was referred to as a 'kill list.'"
"The Miami Township Police Department has taken the student into custody, and they are dealing with the situation. Students and their families who were involved have all been notified," Milford Junior High School Principal Misty Goetz wrote in the letter, which police posted on Facebook.
"We want to praise the students who spoke up and let school administration know about the situation, and we want to thank our law enforcement partners for their help in the matter," Goetz added.
The principal said that students "face possible suspension and/or expulsion for making threats, along with possible legal consequences."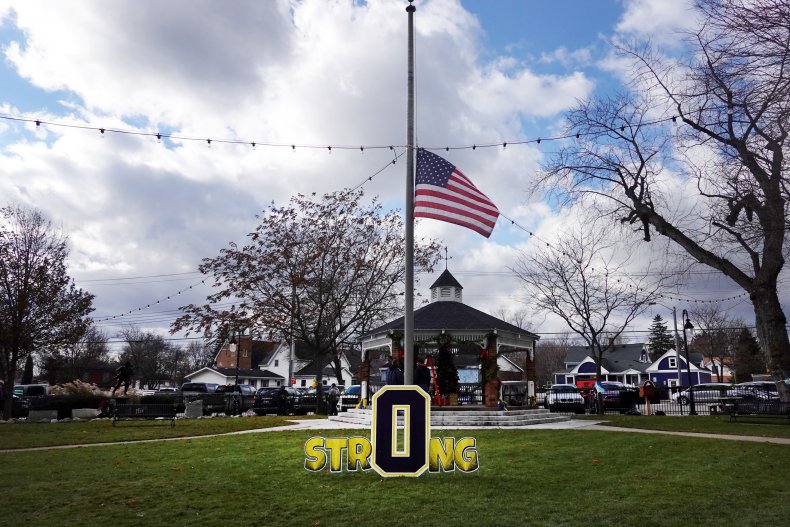 "We cannot ever assume that a threat is a joke, and again, we take them all very seriously," she said.
Above the post of Goetz's letter, Miami Township's chief of police, Mike Mills, wrote, "Miami Township Police are involved, the student has been arrested and everyone is safe."
The student's arrest in Ohio comes as school districts around the country are seeing threats in the wake of the Michigan school shooting on Tuesday.
On Thursday, a Georgia principal received an anonymous email that read: "This is a warning that I am plan to shoot the whole entire school up tomorrow I already have my plan figured out but see you and the dead students tomorrow."
The threat prompted officials to cancel classes on Friday.
Dozens of schools in the Detroit area canceled classes Thursday after threats circulated on social media.
State police in Michigan said Friday that a student in the village of Armada admitted to making a threat against Michigan schools because he wanted a day off from classes.
"We have no indication that this was a credible threat, and he had no plan to carry out any threat," state police said. They added that they had referred the 16-year-old student's case to a local prosecutor's office.
The shooting at Oxford High School on Tuesday killed four students and injured several others.
Prosecutors say Ethan Crumbley, 15, will be charged as an adult with terrorism and first-degree murder in connection with the shooting. His parents are facing involuntary manslaughter charges.