'Persistent' Pollutants from Ohio Train Fire Spark Concerns
Two Ohio senators have expressed their concerns about the possibility that the large fire caused by a train derailment near the border between Ohio and Pennsylvania may have sent large amounts of toxic pollutants into the surrounding environment, posing a further threat to human health.
J. D. Vance, a Republican, and Sherrod Brown, a Democrat, wrote to the Environmental Protection Agency (EPA) and the Ohio EPA on February 18 about the presence of dioxins. Experts have also noted the pollutants as a longer-term issue, but the EPA has so far not stated publicly whether it was monitoring for them.
The derailment near the Ohio town of East Palestine on February 3 sparked a huge fire, which risked a large explosion of some of the tanker cars. Emergency responders drained five cars of toxic vinyl chloride and executed a controlled burn, sending toxic gases phosgene and hydrogen chloride into the air.
EPA officials have since detected toxic substances in the nearby water and soil, but they have stressed air contamination remained at safe levels. Following the controlled burn of vinyl chloride, officials said particulate matter was the only air contaminant that had been detected above screening levels, at 9 p.m. ET on February 7.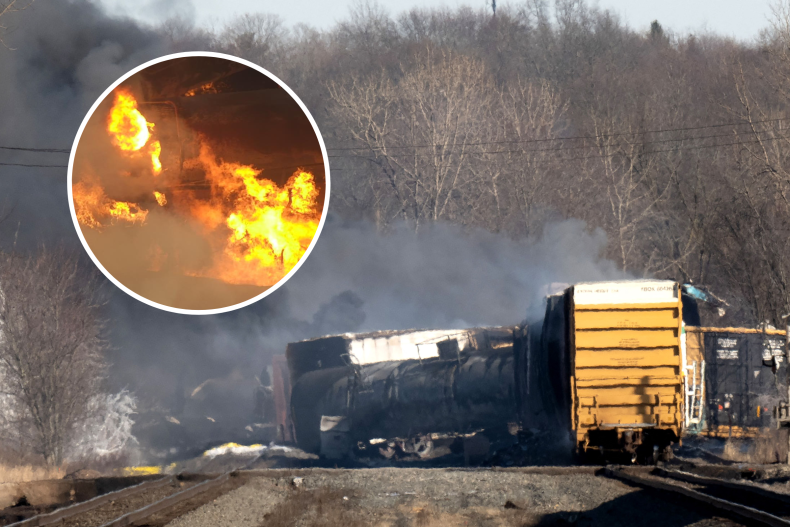 While the EPA was monitoring the immediate risk of contamination from toxic chemicals from the spill—of which it identified four—Vance and Brown specifically asked the EPA and the Ohio EPA to clarify whether they had been monitoring the air for dioxins, which are capable of having a much longer-lasting effect.
According to the World Health Organization (WHO), dioxins are "highly toxic" and can cause numerous health problems for humans.
Citing the EPA back to them, the two senators stated that dioxins "can interfere with hormones, and can cause cancer, reproductive and developmental problems, or damage to the immune system."
"We are concerned that the burning of large volumes of vinyl chloride may have resulted in the formation of dioxins that may have been dispersed throughout the East Palestine community and potentially a much large[r] area," they added.
Marc Glass, principal environmental consultant at Downstream Strategies, who has advised state and federal projects on contamination in West Virginia, told Newsweek that the particles would be measurable and were "probably more significant" in terms of their ecological impact than the other chemicals as they were less volatile and therefore "very persistent."
He suggested that the EPA may have measured for particulates in the air generally, but not the specific composition.
The EPA has not published any data on whether dioxins and chemically-similar furans have been detected in the environment. Published data shows that Dibenzofuran was present in water sampling, but no mention is made of the toxic substances in the air or surface soil.
Newsweek asked the EPA whether it was monitoring dioxin and furan levels, but it did not respond to multiple requests for comment.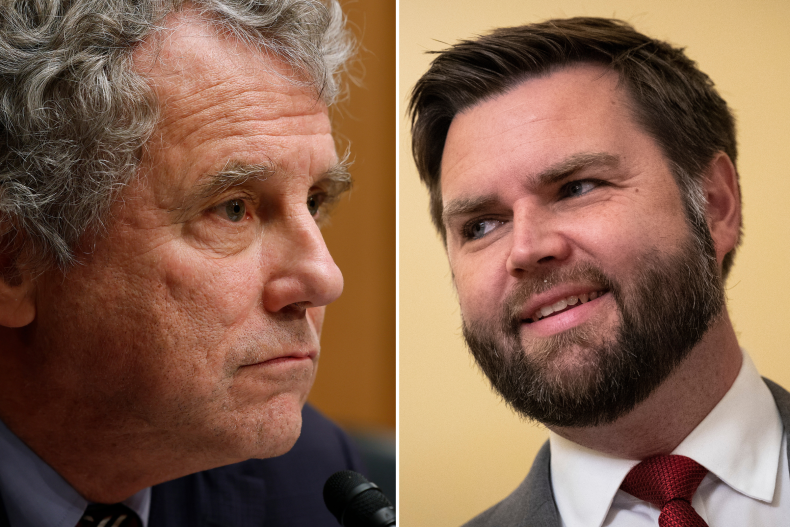 "As with any combustion, there are dioxins and furan compounds that are produced," Glass explained. "Pretty much any combustion will produce them, unless it's perfect to completion—and combustion in atmospheric conditions is almost never perfect to completion.
"So all those black plumes of smoke that you saw coming out would surely have contained [a] fairly significant mass of these dioxin and furan compounds," he added.
Glass suggested the fire and controlled burn would have created pollutants "that might [a]ffect soil anywhere within the downwind contaminant plume...settled out over miles."
Unlike the toxic chemicals spilled from tanker cars, which are now being excavated from the ground and aerated out of nearby waterways, dioxins and furans "they don't break down very readily in sunlight or natural weathering processes and so once they're generated, they tend to persist in the environment," he noted.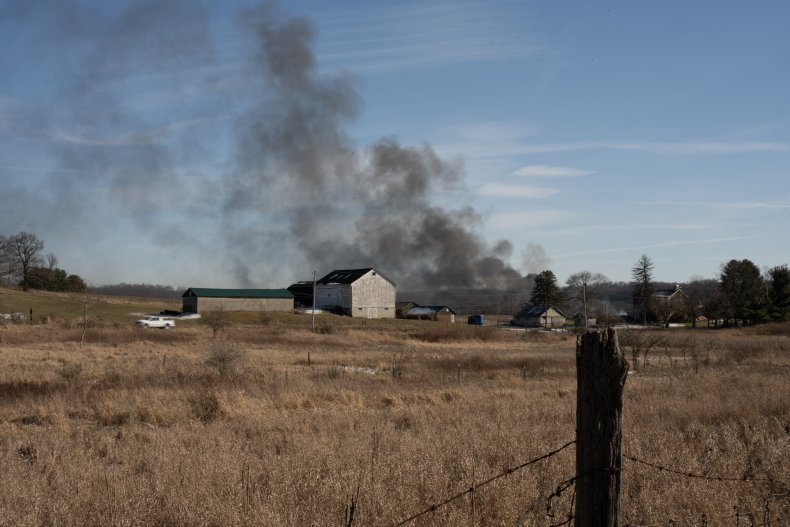 Glass described the pollutants as "bio-accumulative, so even if added to the environment in a small amount, they stick around for a long time and work their way up to the food chain." He said that they typically form in fatty tissue, eggs and other dairy products.
More than 90 percent of human exposure to dioxins is through food, the WHO states, adding that the higher in the food chain, the higher the concentration of dioxins in the animal.