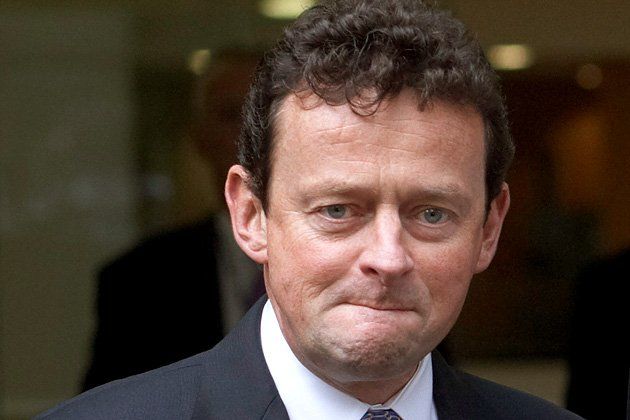 The gusher is capped. The oil is dispersing. Even cable-show talking heads have moved on. So, three months since the Deep Water Horizon oil rig exploded, what's the fallout from one of the most monumental environmental disasters in history? The immediate losers are obvious–the Gulf Coast and its residents will be feeling the implications for years. But the wider list of casualties are not as apparent. Here are our top six:
1. Tony Hayward
The Exiled Whipping Boy. Memo to future perpetrators of environmental calamity: don't put your PR in the hands of a chatty Brit who overshares. Hayward was lampooned for his pouting, tin-eared attempts at damage control, most notoriously when he told the UKs Guardian newspaper that "the Gulf of Mexico is a very big ocean" and NBC's Today Show that he'd "like his life back." President Obama made clear back in early June he would have fired Hayward. BP finally got around to replacing Hayward as the face of the spill this week, shunting him off to a post in Russia with a $1.6 million severance payment and an annual pension of close to $1 million per year. BP replaced him with its Mississippi-raised managing director, Bob Dudley. Hayward claims the American public demonized him–and to be fair, his defenders say he worked tirelessly since the crisis began. Indeed the focus on Hayward has allowed BP Chairman Carl-Henric Svanberg to wriggle free of most of the public criticism. Svanberg's patronizing pledge to look after all the "small people" on the Gulf Coast made him a laughingstock; he has since apologized for a poor choice of words.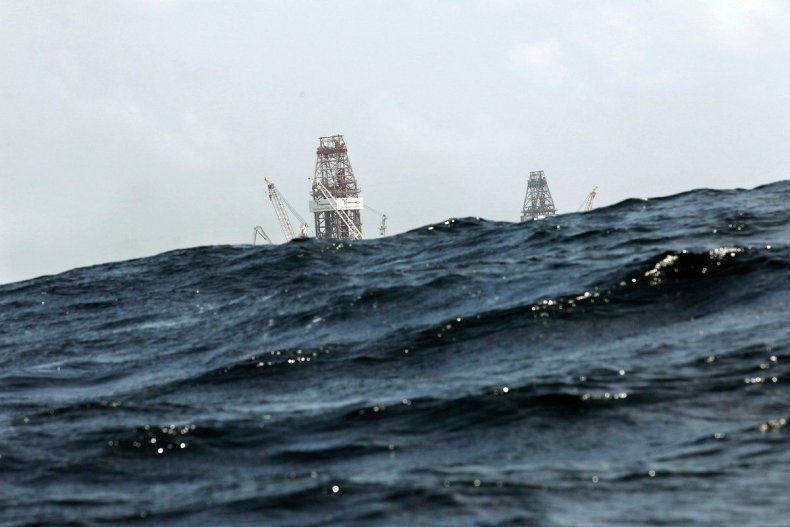 2. Minerals Management Service:
So Hopeless It Had to Be Renamed. This federal agency has a crucial job: to ensure that offshore drilling was being done safely and environmentally responsibly. It turns out, the MMS was a classic case of regulatory capture, where officials had cozy relationships with the industry they oversaw and even tended to move on to jobs in the very industry they regulated. Examples of lax safety enforcements are legion. A report by the inspector general in May (based on pre-oil spill investigations) found a culture of regulators accepting gifts and even instances of oil executives filling out their own inspection reports in pencil, which MMS representatives would then trace over with pen. In June, the Obama administration upgraded the agency's title to the beefier-sounding Bureau of Ocean Energy Management Regulation and Enforcement. New director Michael Bromwich has promised to crack down on the revolving door that allows government officials to move seamlessly into oil-industry positions. But it's a long way until public confidence is restored.
3. President Obama
Hitting Oily Speedbumps. The president has been criticized for not handling the oil spill well in its initial days and weeks. Some political observers said he didn't show enough empathy and anger at the situation. A listless performance in his first-ever televised Oval Office address didn't help. As Obama belatedly promised to find an "ass to kick," a NEWSWEEK poll in late June showed that 60 percent of Americans disapproved of his performance (even though it was unclear what exactly he could be doing to make the oil recede). On the positive side, Obama coaxed BP to commit $20 billion in disaster relief and to forgo dividend payments to its shareholders. His choice of Ken Feinberg to administer the victim compensation fund was also lauded (Feinberg handled a similar fund after 9/11). But overall, Obama's job approval has continued to taper in recent months, and the perception of a halting, ineffective response to the disaster certainly contributed. Blanket oil-spill coverage also drowned out Obama's ability to sell achievements like the passage of financial reform legislation.
4. Congressman Joe Barton
Too Cozy With Corporations. The moment was truly surreal. A suitably chastened Hayward had arrived on Capitol Hill on June 17, ready to be savaged for his sins by the House energy committee. Instead, Joe Barton, a little-known Texas GOP congressman, stunned everyone present by apologizing to Hayward and BP for the company's having been railroaded into the $20 billion compensation "shakedown." "I'm ashamed of what happened in the White House yesterday. I think it's a tragedy," he said. All hell broke loose: Democrats pounced, accusing Republicans of being captive to big oil and hypocritical in their sympathy to victims. By midafternoon, furious GOP leaders had forced Barton into a retraction (making him apologize for apologizing). But Democrats are still likely to play Barton's comments prominently in the upcoming Congressional elections.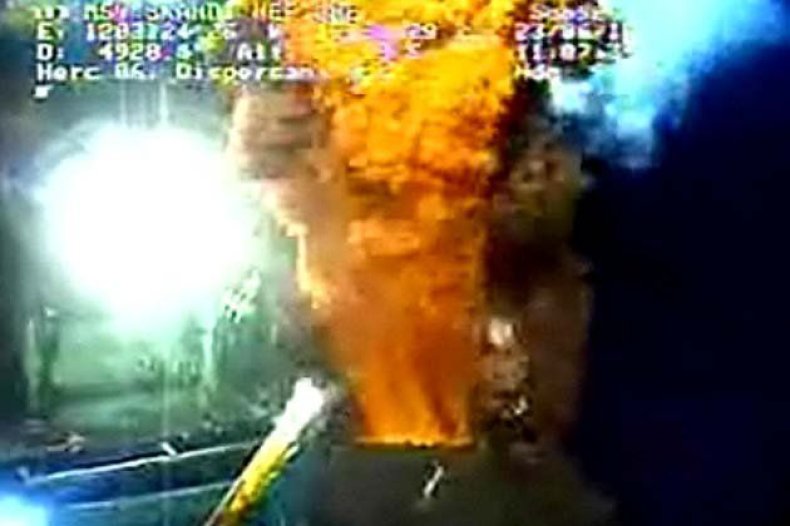 5. Comprehensive Energy Bill
Deader Than Oil-Covered Wildlife. Who could have predicted that a landmark environmental disaster would make a comprehensive energy bill even less likely? Yet before the Deepwater Horizon explosion, offshore oil and gas drilling was actually a point of compromise between Democrats and Republicans in Congress. Obama had lifted the moratorium on exploration off the East Coast, which seemed like a gesture to win support from "Drill, Baby, Drill" Republicans for more far-reaching proposals, including a cap-and-trade scheme to curb greenhouse emissions. Now, opposition to offshore drilling has increased in the wake of the spill. In fact, Obama has imposed a six-month moratorium on deep-water drilling permits. MSN's Jim Jubak observed, "Without increased drilling as a bargaining chip to offer, there's no way to build the coalition necessary to pass an energy bill that focuses on fighting global climate change." His words were prescient–with little support from the White House, leading Democrats finally pronounced cap-and-trade dead in the Senate last week.
6. A-Whale Skimmer
The World's Most Expensive Sieve. Everyone knows A-Rod. But A-Whale? The world's largest oil skimmer arrived in the Gulf amid much fanfare. Owned by Taiwanese billionaire Nobu Su, the 1,100-foot-long tanker was retrofitted at a cost of tens of millions of dollars and meant to skim as much as 500,000 barrels from the surface per day. It was built to suck in contaminated water through 12 vents (or jaws), and then spit out clean water (somewhat like a real whale). It would float across the Gulf "like a lawnmower cutting the grass," a confident Su promised. But it soon became obvious that Taiwan's pride and joy was a dud; its ability to capture oil was hampered by fluctuating water levels and BP's controversial use of kerosene dispersants. By mid-July, as the Coast Guard deployed a smaller vessel skim fleet, a forlorn-looking A-Whale was seen slinking away from the slick.