Poll: Afghanistan War Hurting Obama's Support at Home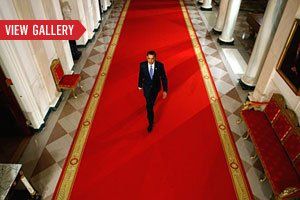 The troubled war in Afghanistan is a growing political problem for President Barack Obama. According to a new NEWSWEEK Poll, the lasting impact of his decision to fire Gen. Stanley McChrystal for mouthing off about his civilian bosses in a recent Rolling Stone article—a move most Americans support—has been to raise doubts about the war and undermine confidence in the commander in chief.
The poll (click here to see full results) found that 53 percent of respondents disapprove of how Obama is managing the war in Afghanistan (just 37 percent approve)—a reversal of opinion since February, when 55 percent of Americans said they supported the president's plan and just 27 percent disapproved. When asked about Obama's handling of the McChrystal crisis, a full 50 percent of Americans say they approve, versus 35 percent who say they don't. Predictably, Republican voters are the exception, opposing the change of command 55 percent to 32 percent—even though the vast majority of GOP lawmakers have sided with the president.

Though the McChrystal drama has passed, the Afghanistan war continues and signals further political problems for Obama's administration in the fall, even while worries about Iraq appear to be subsiding. The poll found that 46 percent of respondents think America is losing the war in Afghanistan (26 percent say the military is winning). A similar plurality think the U.S. is losing the broader war on terrorism (43 percent vs. 29 percent), though the war in Iraq is seen as a successful effort, with 42 percent saying the U.S. is winning there, compared with 34 percent who say the U.S. is losing. While many factors have contributed to this gradual collapse in public support, the revelations of military-civilian dysfunction that have accompanied the McChrystal fiasco have likely made matters worse.
The bad news for Obama doesn't end abroad. The NEWSWEEK Poll shows the president's job- approval rating holding steady at 48 percent, which matches his rating in the recent Pew Research Center survey and NEWSWEEK's previous poll from February. But as with Ronald Reagan, support for Obama tends to decline once voters are grilled on specific issues.
In fact, solid majorities of Americans now disapprove of the way the president is handling almost every major challenge confronting his administration—a complete reversal from April 2009. Last year, only 41 percent frowned on Obama's economic leadership; now that number has risen to 58 percent. Then, a mere 27 percent felt negatively about the president's command in Iraq; today, 51 percent disapprove. A whopping 60 percent don't like the way Obama is grappling with the oil spill in the gulf, and the majority of Americans are also critical of his efforts to reform the financial sector—the split there is 53 percent against, 36 percent for. Even health care - the administration's major accomplishment and a purported selling point for the fall midterm elections—isn't a plus. Overall, 43 percent approve of Obama's handling of health care, while 51 percent don't.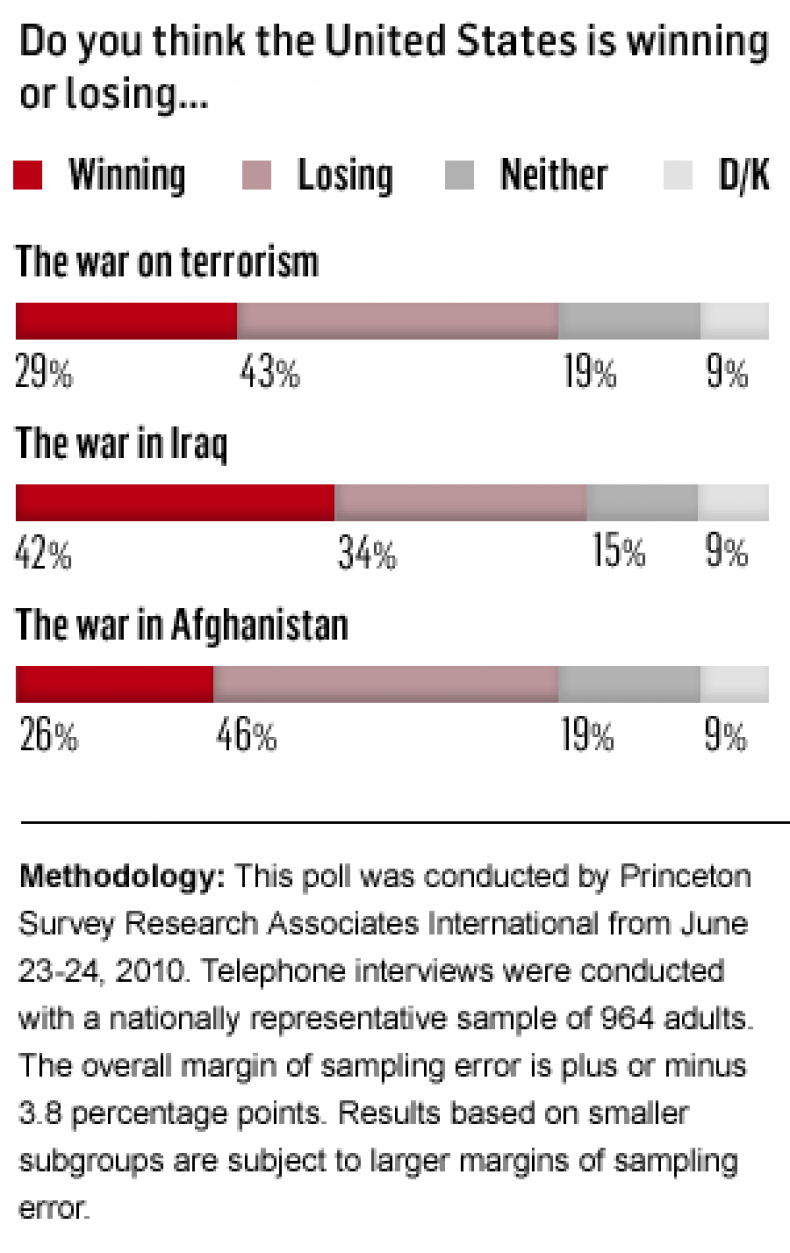 Unless the picture improves, Obama's Democrats will have a hard time retaining their congressional majorities in November. Obama may have run as the change candidate in 2008, but the public's attitude toward the federal government is as negative today as it was during George W. Bush's second term. Only one in five Americans claims to be "basically content" with Washington, while three of every four describe themselves as either frustrated (52 percent) or angry (24 percent). Anger in particular has reached its highest level since NEWSWEEK first asked the question in 1997, and is especially pronounced among groups that tend to swing low-turnout midterm elections toward the GOP: self-identified Republicans (35 percent) and voters between the ages of 50 and 64 (32 percent). Congressional Democrats, whom voters have long preferred to congressional Republicans, are now just as despised as their GOP counterparts: 53 percent of voters disapprove of the former, and 54 percent disapprove of the latter. More than 60 percent of independents, the key swing-vote constituency, disapprove of both.
The only bright spot for Democrats may be division in the Republican ranks. Self-identified Republicans are far less positive about the performance of their party's congressional delegation (30 percent disapprove) than self-identified Democrats (18 percent disapprove)—which suggests that Tea Party candidates will continue to siphon off support from their establishment rivals. Still, when 69 percent of voters are dissatisfied with the direction of the country, as the NEWSWEEK poll finds, the party in power is likely to suffer the largest losses.
Note: a previous version of this story misstated some previous poll results, specifically, Obama's overall approval rating in February was 48 percent, not 46 percent and the prior polling of public approval of his handling of specific issues was done in April 2009 not February.