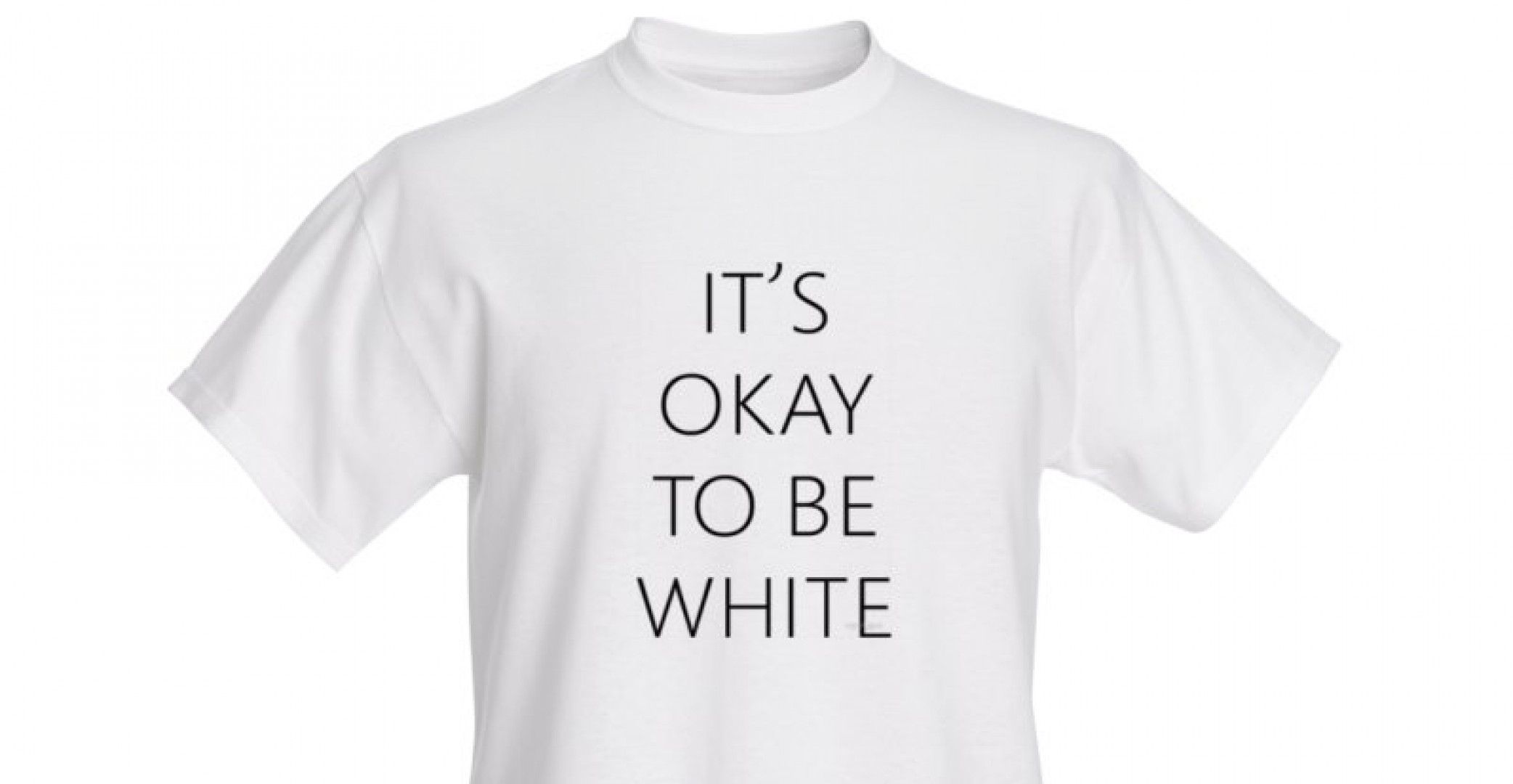 A New Zealand-based online auction site has removed a T-shirt bearing the slogan 'It's okay to be white' from sale following criticism.
T-shirt and stickers containing the phrase were sold on the Trade Me site by seller vjm_publishing, who described them as for people who are "capable of thinking for themselves."
"An 'It's okay to be white' T-shirt will let people know that you are not a racist who thinks that a child can be born into sin if others with the same skin color have acted badly in the past," the item's page description said, reported the New Zealand Herald.
"Wear this shirt as a white person to troll your local Communists, or wear this shirt as a brown person to troll stuck-up middle-class urbanites. Either way it's funny!"
Trade Me originally said they were not going to take down the shirts after stating that it did not breach any of its rules.
"Items which marginalize individuals or promote one race at the cost of another cannot be sold onsite," Trade Me's head of trust and safety George Hiotakis told Newshub.
"While we know there is some debate about this slogan, we don't think these items cross that line."
However, the company has now decided to remove the items from sale after admitting the phrase is too closely linked with far-right groups and white supremacy.
"We knew there was some ambiguity associated with this phrase so it's been a tough one for us to wrestle with," Hiotakis said in a statement.
"But we listen to our community and we will change our mind if we feel there's a good reason to do so.
"New Zealand has told us that they don't want to see this sort of thing on Trade Me and we agree, so this slogan will not be allowed to be sold on any item on our site."
The 'It's okay to be white' slogan gained prominence after it was used in a troll campaign by the infamous image board 4Chan. The idea was that stickers featuring the seemingly innocent statement would crop up in public places and be perceived as racist, causing a media backlash.
After the stickers began appearing at universities around the country, former Ku Klux Klan Grand Wizard David Duke featured an article on his website about to so-called trend entitled titled "It's OK to Be White Campaign Sweeping the Nation!"
As noted by the Anti-Defamation League (ADL), the phrase had links to white supremacy and neo-Nazism long before it was used in the troll campaign.
White power group Aggressive Force had a song using the phrase back in 2001, and members of the United Klans of America have been using the hashtag #IOKTBW on Twitter since 2012.
"Despite what the advertisements say, it seems likely that the stickers and T-shirts are intended to convey a message of intolerance, racism and division," a spokesperson for the Human Rights Commission told the Herald. "There is no place for that in New Zealand."
The T-shirts are still available on shopping site allgoods.co.nz.
"Resist the Orwellian thought police with this t-shirt," the description reads. "The Human Rights Commission thinks that we shouldn't be allowed to sell these shirts—help up stand up for free speech by telling them where to stick it!"
"It is in no way racist, hateful or divisive to say that it's okay to be white!"