Oklahoma Governor Issues Richard Glossip Last-Minute Stay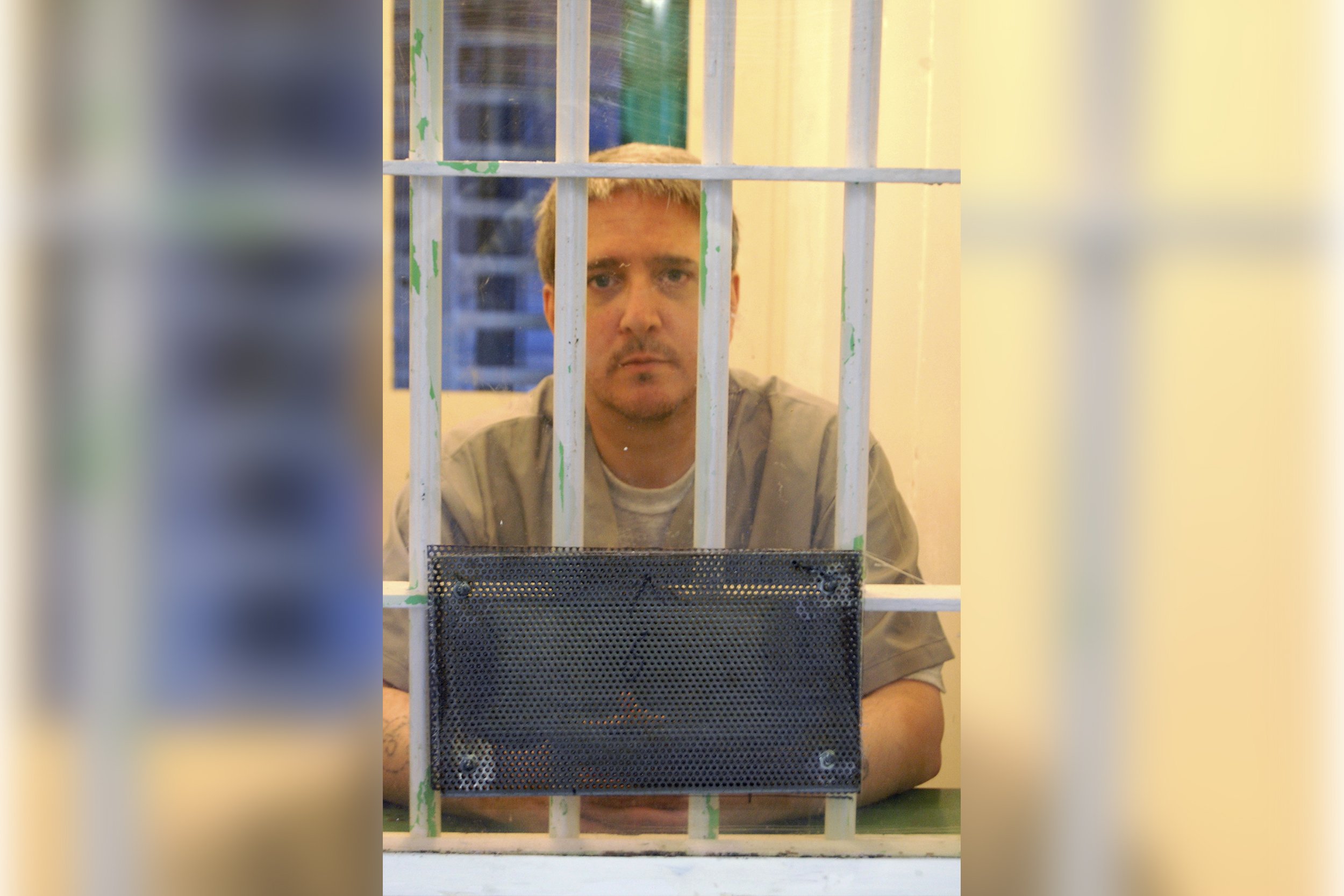 Oklahoma Governor Mary Fallin issued death row inmate Richard Glossip a stay of execution on Wednesday afternoon, just moments before he was slated to be executed by the state. Glossip's attorneys had asked the U.S. Supreme Court to halt his execution, but the request was denied. The Wednesday execution marks Oklahoma's third attempt to follow through with Glossip's death sentence. His execution has been rescheduled for November 6, 2015.
The reason for the stay: last minute questions regarding the chemicals the state was using in Glossip's execution cocktail. "This stay is ordered due to the Department of Corrections having received potassium acetate as drug number three for the three-drug protocol," Fallin's writes, giving the department time to determine if "potassium acetate is compliant with the execution protocol and/or to obtain potassium chloride."
Glossip, 52, was convicted of commissioning the 1997 murder of Barry Van Treese, the owner of the Best Budget Inn in Oklahoma City, where Glossip was a manager. All sides agree that Justin Sneed, a handyman at the motel, is responsible for beating Van Treese to death with a baseball bat. But after Sneed struck a deal with prosecutors to avoid a death sentence, he testified that Glossip pressured him into killing Van Treese. Since there was no physical evidence linking Glossip to the murder, his conviction relied largely on Sneed's testimony.
Gossip's case first received national attention following Oklahoma's botched execution of Clayton Lockett in 2014. The incident inspired Glossip to file an appeal to the U.S. Supreme Court challenging the state's use of midazolam, a drug contained in the execution cocktail. The Supreme Court granted him a reprieve in January, a day before he was scheduled to die, to consider his challenge. The court ultimately determined the drug's use was constitutional, and Glossip's execution was rescheduled for September, 16.
Just three hours before he was scheduled to die on September 16, the Oklahoma Court of Criminal Appeals issued a two week stay to give itself time to consider newly submitted evidence from Glossip's attorneys. Among other things, the new evidence includes allegations from Sneed's former fellow prisoner that "he made up stuff to try and save his own life and get a better deal." It also includes expert interrogation analysis concluding that investigators first introduced the idea that Glossip was involved in the murder, not Sneed.
On Monday, however, the appeals court denied Glossip's appeal, indicating his lethal injection would proceed on September 30. Despite a written appeal from Pope Francis, a slew of high-profile celebrity supporters, including Susan Sarandon and Richard Branson, the Supreme Court denied the stay as well.
On Tuesday evening, Glossip ate his last meal for a second time: a medium double bacon double cheese pizza from Pizza hut, two orders of fish and chips from Long John Silver's, a Baconator and strawberry malt from Wendy's.
Correction: An earlier version of this story was incorrectly published stating Glossip's execution had occured.