Oklahoma Judge Blocks Law Banning Abortion at 6 Weeks, Upholds Restrictions on Pill Abortion
An Oklahoma judge temporarily blocked two new abortion laws from taking effect in November, including one that bans the procedure after six weeks of pregnancy, but upheld three others.
While District Judge Cindy Truong blocked two anti-abortion laws, she allowed three others that restrict medication-induced abortions and require doctors who perform abortions to be board-certified in obstetrics and gynecology to move forward, according to the Associated Press.
Rabia Muqaddam, a staff attorney for the New York-based Center for Reproductive Rights, which challenged the five new Oklahoma laws said the laws would severely limit access to abortion services.
"The OB-GYN requirement will immediately disqualify more than half of the doctors providing abortions in the state," said Muqaddam. "Every day that law remains in effect, we're talking about really catastrophic fallout."
Restrictions included in the pill abortion bill include requirements such as admitting privileges and ultrasounds that have previously been struck down by the Oklahoma Supreme Court, AP reported.
Clinics in Oklahoma have already been inundated with patients from Texas where abortions have been illegal since September 1 if medical professionals detect a fetal heartbeat.
In August, 11 women from the state received abortion services at Trust Women clinic in Oklahoma City, but the number increased to 110 in September, according to Rebecca Tong, co-executive director of Trust Women.
Other states like Colorado, Kansas, Louisiana and New Mexico are also reporting similar increases, according to AP.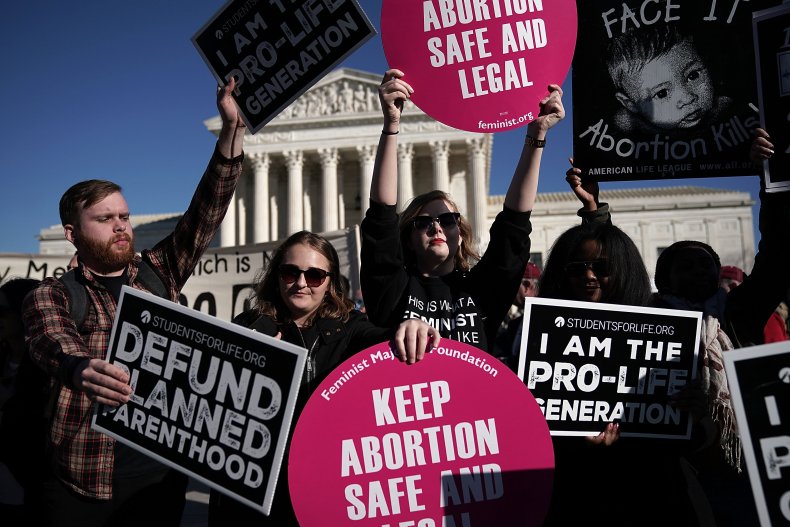 State Sen. Julie Daniels, a Republican who sponsored the majority of the anti-abortion bills in Oklahoma, said the laws are to make abortions safer but ultimately, she hopes to save the lives of fetuses.
"My goal has always been to save the life of the unborn child and return these decisions to the states where they rightfully belong," Daniels said.
According to a 2019 Associated Press analysis of state and federal data, at least 276,000 women received abortions outside of their home states between 2012 and 2017.
As legislation that limits abortion access continues to pass, the numbers are expected to continue rising.
"Oklahoma clinics were already inundated with patients from both Texas and Oklahoma, and if these laws take effect, many Oklahoma abortion providers won't be able to provide care," said Dr. Alan Braid, the owner of Tulsa Women's Reproductive Clinic, in a statement. Braid was the first doctor to be sued under the new Texas law. "Where will all these patients go? Politicians are trying to trap them, and they are succeeding. But we will not stop fighting these restrictions."
The Center for Reproductive Rights plans to appeal the judge's ruling to the Oklahoma Supreme Court after a formal agreement is reached with the state's attorney's general office, Muqaddam told AP.