Oklahoma Police Chief Who Quit After Neo-Nazi Past Emerged Gets New Job at Neighboring Force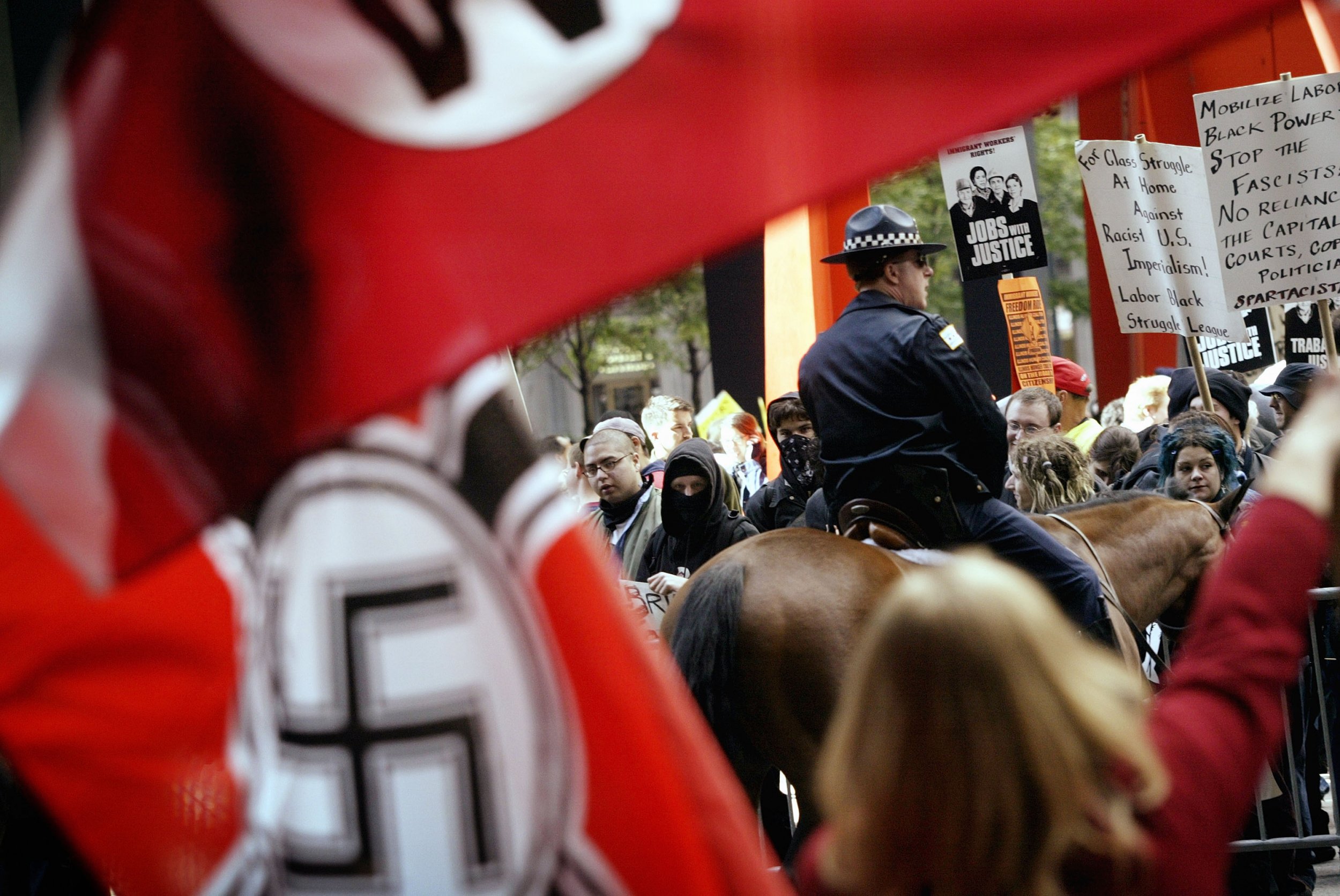 An Oklahoma police chief who resigned from the force after his links to neo-Nazism were exposed has got a new job at a neighboring police force.
Achille police chief Christopher Watson said he was fully aware of Bart Alsbrook's past after the latter was forced to quit soon after being named as interim chief in the town of Colbert last August when his links to white supremacist hate groups emerged, and still chose to hire him as a reserve officer in the department.
"Everyone has a past, some of which they may not be proud of, of which he is not. He wishes he never had those connections," Watson told KXII.
On 22 August 2017, Alsbrook was hired as the interim chief of the Colbert Police Department, just 10 days after the "Unite the Right" in Charlottesville. The deadly white supremacist rally prompted the Southern Poverty Law Center (SPLC) to create a Hate Map tracking all known hate groups operating in the U.S.
An investigation from KXII found that one group identified by the map was ISD Records, a website and record label selling music from neo-Nazi punk bands, as well as far-right and confederate memorabilia, which appeared to be owned and operated by Alsbrook.
The website banner also claimed it was the voice of Blood & Honor USA, a skinhead hate group described by the SPLC and being controlled by "two skinheads who run a racist music label in Ohio and a racist video company in Texas."
The SPLC named the racist Texas company as NS88 Videos, run by Blood & Honour USA's Texas coordinator Alsbrook. The company name even used Nazi code, with NS often referring to "national socialism" and 88 meaning "heil Hitler" as H is the eighth letter of the alphabet.
Alsbrook initially denied being involved in either ISD Records or NS88, claiming he was the victim of identity fraud after a group of skinheads stole his wallet following a fight at a heavy metal concert in the 90s. Both sites were taken offline soon after Alsbrook was asked about them by KXII.
A few days after, The Herald Democrat reported that Alsbrook appeared in two documentaries in the mid-2000s titled White Terror and Skinhead Attitude in which he discusses being part in the neo-Nazi music scene, including Blood & Honour.
After the far-right links were made public, Alsbrook resigned less than a week after he was named the police chief in Colbert.
Defending the decision to hire him to work at the department based just a few miles away, Watson said it is clear Alsbrook is trying to move on from his past.
"He was involved in some kind of group then, and wanted out and the only way he figured he could get out would be to move far away," Watson told KXII.
Alsbrook denied repeated requests to be interviewed by KXII, telling the station in an email: "I do not want my name associated with any hate ideology."