State's Teachers Alarmed Over Non-Certified Educators Entering Classroom
Educators in at least one state are continuing to raise alarms over non-certified instructors entering classrooms amid an ongoing teacher shortage in the U.S.
The Oklahoma Legislature recently passed a bill, officially known as Senate Bill 1119, that will allow schools to make further use of adjunct teachers by removing the previous cap that limited them to 270 hours per semester, according to KFOR News. Adjuncts are typically part-time instructors, not considered to be proper members of school faculties, and not on track for tenure.
While the Oklahoma State School Boards Association has characterized this move as a means to address the state's teacher shortage, other educators expressed concern to KFOR News. In particular, there is concern about the fact that these adjunct instructors will not necessarily be required to have certain degrees or certifications.
"I feel like [adjunct teachers go] through the fire without having the right training," Dusty Crabtree, a longtime educator at Oklahoma's Yukon Public Schools, told the outlet. "They don't have the training or the perspective that long-term teachers would," she added, also saying the adjunct teachers may not have the investment in the classroom that more traditionally trained teachers might.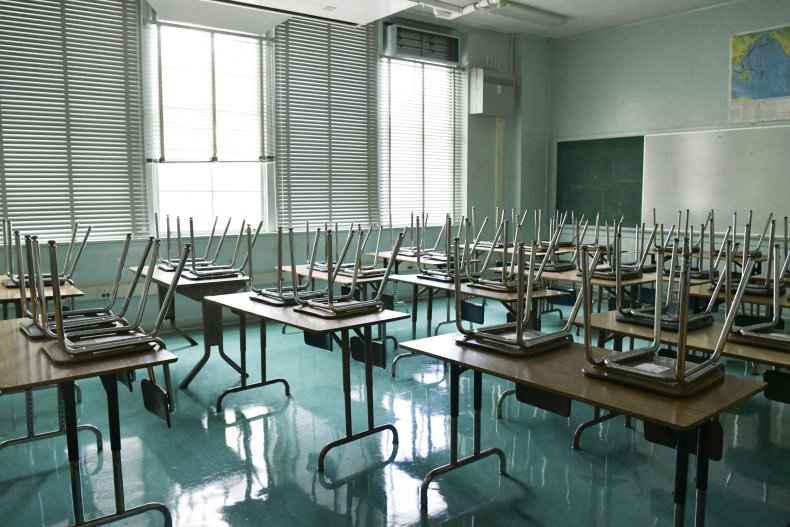 Crabtree did concede that these non-certified instructors "could help fill in some holes" left by the state's teacher shortage, but worried that the policy is "obviously not a long-term solution."
Nancy Yaffe, a recently retired educator, warned that non-certified adjuncts will not be prepared for the duties required of them.
"Every other profession is based off of what you learn in school," Yaffe said. "They don't know what's going to hit them in the face when they enter the classroom in the next week to two weeks. You have to have care and empathy for children. They need a loving environment [with] someone that's going to be interested in what they're doing."
The Oklahoma State School Boards Association did not have figures available for the number of roles expected to be filled by adjuncts in the coming school year when pressed by KFOR. More information, they claimed, should be available following an upcoming survey.
"The teacher shortage requires school districts to think creatively and strategically about staffing," Dr. Shawn Hime, executive director of the Oklahoma State School Boards Association, told KFOR. "While we must continue to seek ways to strengthen and improve traditional teacher recruitment and retention, alternative pathways are necessary at this time."
A similar plan underway in Florida will allow military veterans to teach without degrees. It has also drawn significant criticism from educators in the state.
"It sucks to see all these good teachers leaving because they are burned out and Florida is expensive to live [in] now, and we cannot afford [it] with our teachers' salary," a teacher calling herself Mrs. Maya said in a TikTok video on the subject. "So then the good idea was to put people that have no education on education."