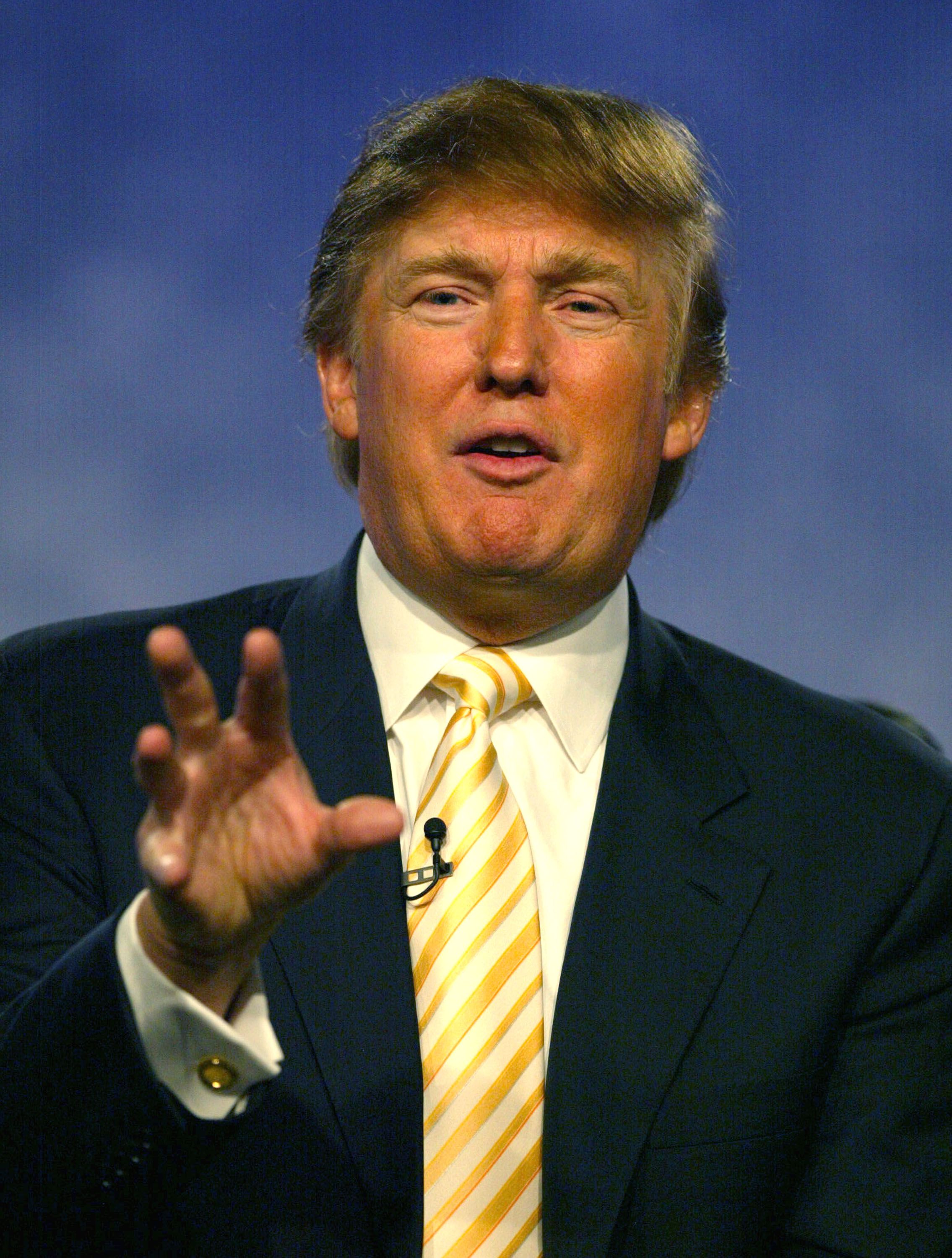 He may be pushing to build a wall now, but ironically, President Donald Trump's mantra was very different a decade and a half ago, it has emerged.
The U.S. government remains in partial shutdown as Trump walked out of a meeting on Wednesday with Democratic leaders who refused to fund his U.S.-Mexico border wall. He is demanding $5.7 billion to build a barrier, which would meet a key campaign pledge.
Read more: Donald Trump says NBC, MSNBC are "worse than fake news CNN"
A speech Trump gave in 2004 has resurfaced in which he actually talks about a wall, albeit a metaphorical one, that he advised students to push through.
A clip of the speech, broadcast by The Daily Show, shows the then real estate mogul and reality TV star receiving an honorary degree from Wagner College on New York's Staten Island.
After being handed the award, Trump began the commencement speech by saying: "I've always wanted to be known as a doctor," then pointing to his future wife, he said, "Melania, from now on you will address me as 'Doctor Trump.'"
In his speech, he tells the students that they are about "to begin a great new journey" and described his career switch from the property business to reality TV celebrity.
"Look at me, I was a very successful real estate developer in New York City…and here I am; I am a star and there's nothing like it. It beats real estate all the time," he said on May 21, 2004.
Referring to how he bounced back from billions of dollars of debt in the 1990s, he said: "The Guinness Book of Records has me down as the greatest personal financial comeback of all time, now I don't what that means, because I just kept working."
Peppered with standard encouraging statements like the need to "not lose discipline" and to give "100 percent of what you've got," his speech also offered advice that many of his critics would probably like to see him take on board now.
"Review yourself every day, how am I doing? Am I doing it well?"
He then said: "I'll tell you, to me the second most important thing, after love what you do, is to never ever give up… If there's a concrete wall in front of you, go through it, go over it, go around it, but get to the other side of that wall.
"I have so many people I have seen over the years, if they had just fought that little bit harder…they would have accomplished their goal."
Since his election, at least 33 Wagner professors and more than 700 alumni have called on the school to rescind the honorary degree, according to Forbes.
Meanwhile, 800,000 federal workers face no payment on Friday which is the first payday since the government shutdown began nearly three weeks ago.