Questions look set to be asked after two Russian oligarchs, both linked to gas giants, apparently murdered their wives and daughters before killing themselves—within two days of each other.
In both cases, the alarm was raised by the slain families' surviving child.
Former Kremlin official and Gazprombank vice-president Vladislav Avayev, 51, was found dead in his luxury Moscow apartment alongside the bodies of his wife and 13-year-old daughter on Monday. It appeared he had shot them before turning the gun on himself. The bodies were found by distraught 26-year-old daughter Anastasia after she was unable to get hold of her family.
The following day former Novatek deputy chairman Sergey Protosenya, 55, his wife Natalya, 53, and 18-year-old daughter, Maria, were found dead at their Spanish mansion. The scene suggested the women had been stabbed, before Protosenya hanged himself in the garden. The alarm was raised by the couple's teenage son, who was staying in France, after he was unable to reach his parents at their home in the coastal town of Lloret de Mar.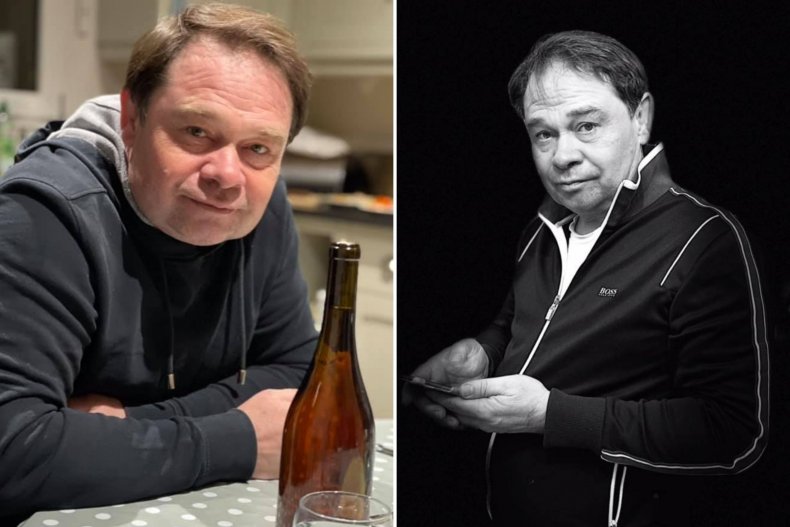 Spanish investigators are now reportedly trying to work out whether the Protosenya deaths were the result of a domestic murder-suicide or an organized hit.
According to Spanish website El Punt Avui, Protosenya's estimated fortune was $440 million. He had reportedly trained as an engineer and economist and worked in senior financial roles at gas companies. An archived page on gas giant Novatek's website, dating back to March 2015 and seen by Newsweek, named Sergey Protosenya as the company's deputy chairman after a shake-up of the management board. He is not listed on the page detailing the company's current board members.
Unconfirmed reports from El Punt Avui suggested some inconsistencies had been discovered at the Protosenya home, with the news site claiming the two women were stabbed as they slept leaving a pool of blood. However, no blood stains were found on Protosenya, the report said.
The deaths of two gas oligarchs, and their families, within two days of each other is likely to raise questions, despite the appearance of murder-suicides. Spanish detectives will be combing through the evidence to establish whether the incidents were tragedies sparked by domestic violence, or whether they had been staged.
Spanish authorities are reportedly so far working on the hypothesis that the incident was indeed a murder-suicide. A minute's silence was held in Lloret de Mar on Wednesday at a rally protesting against violence towards women, that was held as a direct consequence of the Protosenya deaths.
Russian oligarchs have been in the news recently following Western sanctions on them over Russia's invasion of Ukraine. It is unclear whether Avayev and Protosenya had been directly impacted themselves.
Alongside Western pressure on oligarchs, Russian President Vladimir Putin appeared to target the billionaires too, during a rant about Westernized Russians last month.
He warned: "I do not judge those with villas in Miami or the French Riviera. Or [those] who can't get by without oysters or foie gras or so-called 'gender freedoms'…The problem is they mentally exist there, and not here, with our people, with Russia."
He went on to call for a "self-purification" of the nation and there were reports of an "exodus" of private jets, apparently fleeing Russia in the wake of his comments.
Newsweek has reached out to Spanish police and Gazprombank officials in Russia.
After Newsweek spoke with a Novatek spokeswoman on Thursday, the gas giant emailed a statement praising Protosenya as a "wonderful family man" and dismissing media speculation about his death as "not related to reality".
The statement read: "In connection with reports of the tragic death of former member of the Company's Management Board, Sergey Protoseni [Protosenya], and his family members, Novatek expresses its sincere condolences to all those affected by this tragic situation. Sergey Protosenya [Protosenya] worked in the Novatek Group from 1997 to 2015 and has proven himself to be a wonderful person and a wonderful family man, a strong professional who has made a great contribution to the formation and development of the company. Unfortunately, there have been speculations on this topic in the media, but we are convinced that these speculations are not related to reality. We hope that the law enforcement agencies of Spain will conduct a thorough and objective investigation and sort out what happened."
Update 4/21/22,12:47 p.m. EDT: This article has been updated with a statement from Novatek.