Olivia Jade's 'Dancing With the Stars' Debut Leaves Fans Furious With Her 'Cashing In'
Olivia Jade Giannulli made her Dancing With the Stars debut this week, but was met with backlash for saying she is best known for being an influencer and "cashing in" on the college admissions scandal.
"I'm probably best known for being an influencer," the 21-year-old said during Monday night's premiere of the long-running dancing competition series.
However, many viewers of course disagree with this statement, with Giannulli perhaps being most famous for her role in the college admissions scandal that saw her mother, Lori Laughlin, serve time in prison.
Giannulli is the daughter of former Full House star Loughlin and designer Mossimo Giannulli, who both served prison sentences for their part in the college admissions scandal.
Olivia Jade was one of the most high-profile beneficiaries of the scheme.
Olivia Jade's parents pleaded guilty in May 2020 for paying the University of Southern California $500,000 as a bribe so that Giannulli and her older sister, Bella, could attend.
Twitter users were quick to remind Olivia Jade that they think she is famous for being involved in the scandal—not for her social media presence.
"Nah, we all know what you're best known for and it's not that," tweeted journalist Rose McBride.
While comedian Justin Martindale tweeted: "SEND OLIVIA JADE HOME. Stop rewarding terrible behavior. #DWTS."
Many are furious with her for "cashing in" on the notoriety of the college admissions scandal.
"Here's Olivia Jade cashing in on cheating her way into college, taking the spot away from a deserving student. God, is America a great country or what? #DWTS," said NBC's Mike Sington.
"olivia jade still getting big opportunities after being involved with a crime is proof that rich white people can get away with anything," reads another tweet.
Olivia Jade did address the scandal on Monday's show, saying she does not want to "pull the pity card."
"The last few years I've been wrapped up in a scandal," she said. "I did step back from social media and just soaked in what everybody was saying. I'm not trying to pull a pity card, I just need to step forward and do better."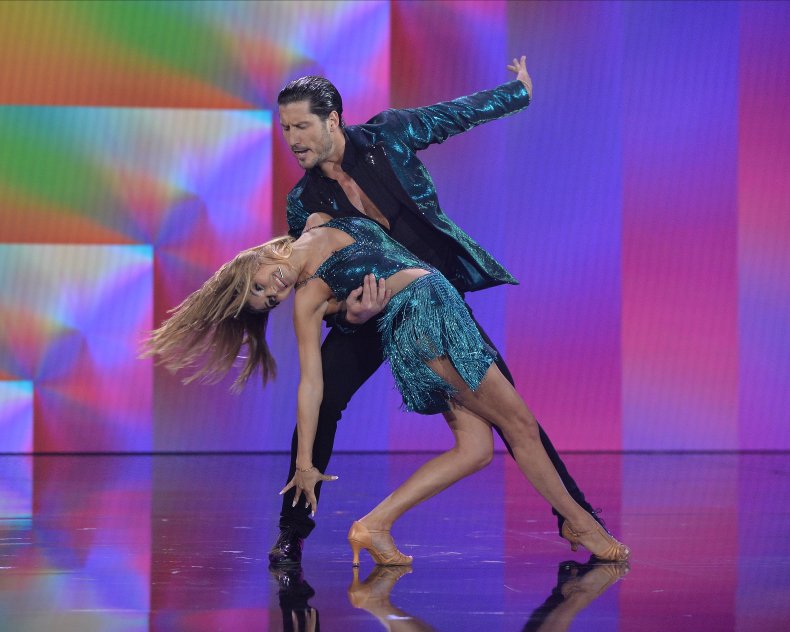 Olivia Jade is partnered with professional dancer Val Chmerkovskiy for this season of Dancing With the Stars.
Speaking on Monday night's episode, Olivia Jade said she was glad her sister was present to cheer her on.
"It was great having my sister in the crowd," she told reporters, per Page Six. "She's my best friend in the world so her support is everything and it brings a level of comfort knowing my older sister is there watching me."