Everything Olivia Jade Said About College Admissions Scandal on 'Red Table Talk'
Red Table Talk has welcomed its latest high-profile guest, as the Smith family women spoke to influencer Olivia Jade Giannulli, who was at the heart of the college admissions scandal that led to her mother Lori Loughlin and father Mossimo Giannulli receiving prison sentences earlier this year.
In a wide-ranging interview about the scandal, hosts Jada Pinkett Smith and mother Adrienne Banfield-Norris discussed white privilege, with Giannulli giving what she called her first-ever interview.
On the Red Table Talk, Giannulli stated that she had no idea what her parents were doing on her behalf when they paid $500,000 to get their daughters into the University of Southern California.
However, she also apologized for her part in the scandal, saying: "I'm not trying to victimize myself. I don't want pity. I don't deserve pity. I just want a second chance and to say I recognized that I messed up."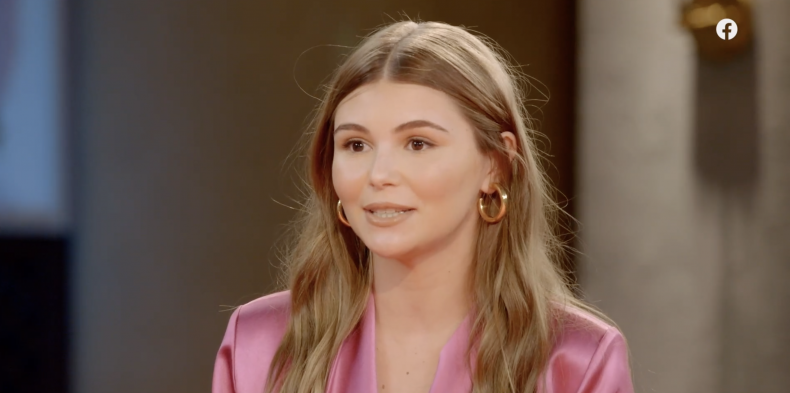 She also hit out at her critics since the news broke, saying, "what's important for me is to learn from the mistake, not to now be shamed and punished and never given a second chance. I mean, I'm 21, I feel like I deserve a second chance to redeem myself [and] to show I've grown."
Speaking of the college admissions scandal, Giannulli said that her parent's actions, "came from a place of wanting the best for their kids. They thought it was normal. In that community, it was not out of the ordinary."
She also addressed her mother's current prison sentence, admitting it's "been hard."
"No matter what the situation is, you don't want to see your parents go to prison," she said. "But it's necessary for us to move on and move forward. ... I'm trying to look at the positives in situations, you know? I know it's a positive that she's in there right now. She gets to really rethink everything that happened, kind of figure out ... what she wants to do with what she's learned from all of this. Hopefully, that will be a blessing in the end."
Pinkett Smith complimented her guest for her candor about the scandal, saying: "You're a brave girl. I don't know too many young women in your position who would sit down with the three of us."
Banfield-Norris, however, was less impressed with Jade, saying: "There's so much inequality and inequity that when you come to the table with something like this, it's like, 'Child, please!' I'm exhausted with everything that we have to deal with as community, and I just don't have the energy to put into the fact that you lost your endorsements. Or that you're not in school right now. At the end of the day, you're going to be OK."
Olivia Jade's Red Table Talk is streaming now on Facebook.