'Omicron Tsunami' Drives Staff Shortages at New Jersey Hospitals, Long-Term Care Facilities
A new "tsunami" of Omicron COVID cases is affecting hospitals and nursing homes already dealing with staffing shortages across New Jersey, Gov. Phil Murphy and other state health officials said Monday.
"This omicron tsunami has changed the game yet again," Murphy said. "Take omicron seriously; wear your masks; get your booster; don't take a cavalier attitude."
State Health Commissioner Judy Persichilli said hospitals and nursing homes are anticipating losing at least 30 percent of their staff for some amount of time because of the rising number of Omicron cases.
She also said hospitals are under immense pressure as the shortages existed before hospitalizations climbed nearly 60 percent over the past week, from 3,000 to at least 4,700 as of Sunday.
The report from New Jersey comes as federal Department of Health and Human Services data shows about 24 percent of hospitals that reported data are expecting staffing shortages in some form caused by rising cases, and about 22 percent reported experiencing a "critical" shortage now.
The new data and warnings from health officials also come as Dr. Daniel Varga, chief physician executive at Hackensack Meridian Health, said last week that based on interpretation of government data and trends of COVID cases, New Jersey could surpass its hospitalization records of over 6,200 people due to the Omicron variant.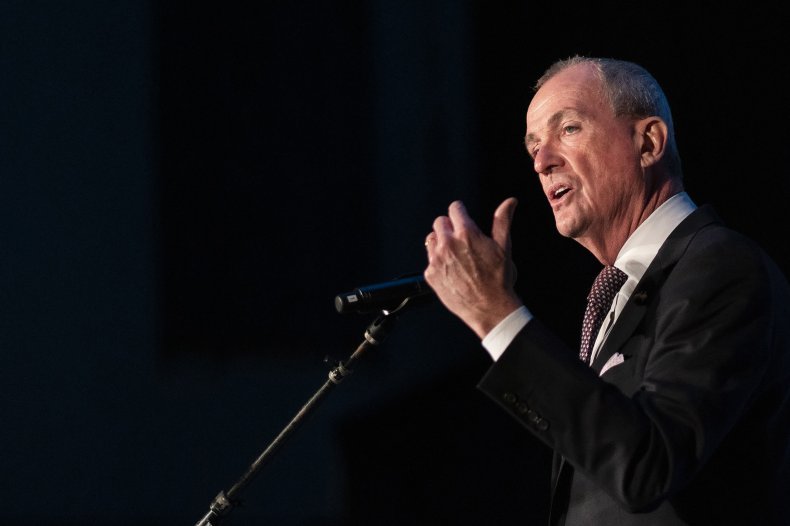 Murphy, a Democrat, spoke during a remote news conference while he quarantines since his wife tested positive for the virus Sunday.
Among the measures hospitals and nursing homes are taking are planning to increase shifts from the usual eight hours to up to 10 or 12, as well as redeploying administrative staff to work with patients, she said. They're also planning to expand the number of patients that teams of health care workers see from up to eight patients to 15. Another change includes using EMTs to vaccinate people so that health care workers at vaccination sites can return to hospitals to alleviate the strain from staff shortages, she said.
The state Health Department and Office of Emergency Management is also working with the Federal Emergency Management Agency to help deploy "strike teams" to hospitals and nursing homes, Persichilli added, though details weren't clear.
While hospitalizations in the state are not at the 2020 peak, they have surpassed that level in the southern part of the state, Persichilli said.
Like much of the rest of the country, New Jersey's positive cases have skyrocketed due to holiday gatherings and the virulence of the Omicron variant, according to Persichilli.
The Associated Press contributed to this report.