From Leader to Defendant, Brazil's Lula Faces Corruption Charges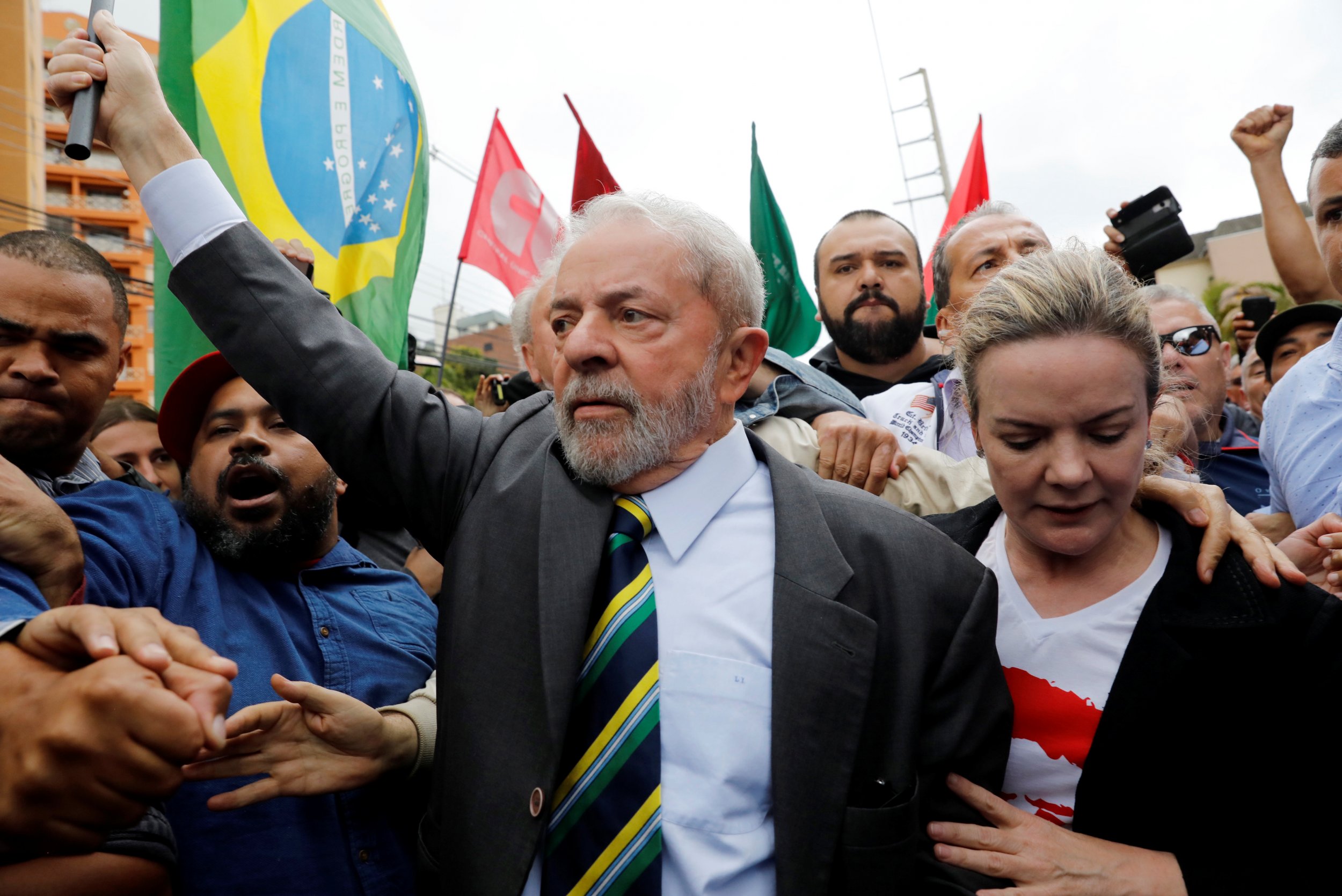 Once hailed as the world's most popular politician by none other than Barack Obama, Brazil's Luiz Inácio Lula da Silva, known as Lula, faced a Brazilian court Wednesday accused of taking bribes.
Facing anti-graft judge Sergio Moro for the first time as a suspect, Lula protested his innocence and said he was "the victim of the biggest legal hunt that a Brazilian president or politician ever had," the Financial Times reported. But should he be found guilty in any of the five trials accusing him of taking bribes in return for facilitating oil contracts, he will never again be allowed to run for election.
After giving his testimony, which was shared in a series of videos on his Facebook page, Lula addressed a crowd of supporters outside the court, live-streaming the event. His ratings remain high, according to Reuters, despite what appeared to be an attempt to escape prosecution in March 2016. Just when he began to face corruption and money laundering charges, Lula accepted an offer from his successor and political ally President Dilma Rousseff's to serve as her chief of staff, shielding him from prosecution unless the Supreme Court decided to press a case.
But Rousseff's controversial impeachment in May 2016 and Lula's own charges signalled a major turn of events for the once widely popular president. Even before he took power in 2003, Lula had legendary status in Brazil, having gone from a poor upbringing to leading one of the country's biggest trade unions and fighting for worker's rights during Brazil's repressive military dictatorship.
Making his fourth attempt at the presidency in 2002, Lula was elected in a landslide victory — securing a majority in all but one state and the support of 52 million voters. Despite only scraping into the second round of the ensuing 2006 election by a narrow margin, Lula was eventually re-elected with a 60% majority.
A staunch socialist, Lula's program to lift people out of poverty received praised even from the more fiscally conservative voices, including the World Bank, which commended his economic policy on its 10th year of implementation in 2013 as a " a reference point for social policy around the world ". It pointed out that under Lula Brazil had successfully halved the percentage of people living in extreme poverty from 9.7 to 4.3 percent and reduced income inequality by 15 percent.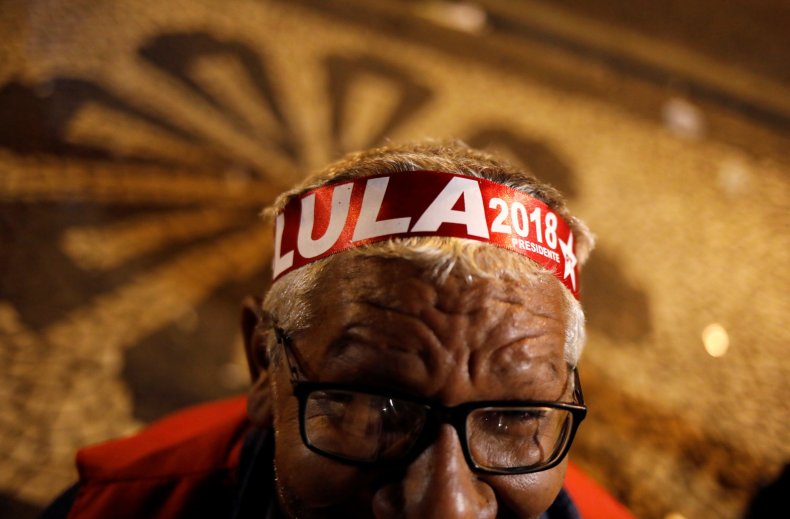 He won praise from the then-president Barack Obama, who greeted Lula at the G20 Summit in London in 2009 by saying: "That's my man right there. The most popular politician on earth."
At the end of Lula's second term in 2010, Brazil was a major country on the world stage, ranked alongside Russia, India and China as one of the BRIC nations that, according the 2001 definition by economist Jim O'Neill, had the potential to challenge the U.S's economic hegemony in the coming century.
Lula's 80 percent approval rates by the end of his presidency was a record high, according to Reuters, and helped him get his trusted chief of staff, former revolutionary activist Dilma Rousseff, elected despite her never having held public office before. But Lula's popularity and rhetorical abilities alone could not protect his legacy from what was to come.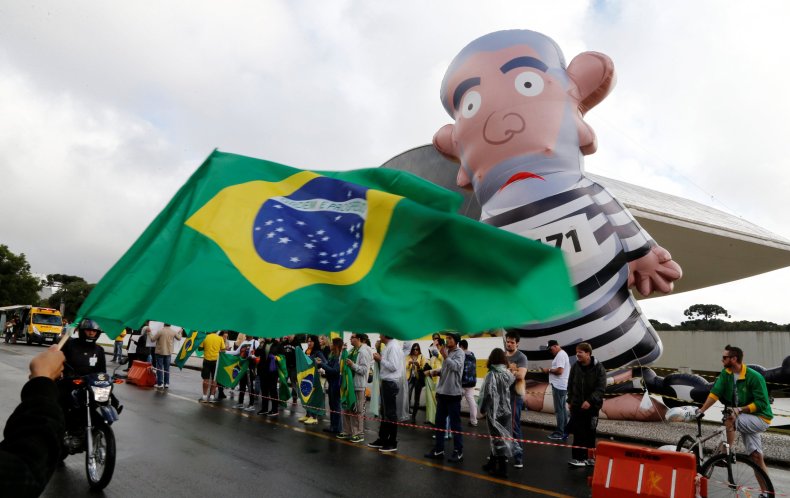 Brazil's spectacular social and economic growth was largely supported by a period of high commodity prices, including oil, one of Brazil's main export products. But when oil prices began to collapse in 2014, the combination of economic slowdown and the massive corruption scandal at the heart of the Brazil's major corporations plunged the country into disarray.
Known as Operation Car Wash, the current investigation into corruption in Brazil is the biggest the country has ever seen. Originally a money-laundering investigation led by Judge Moro in 2014, the probe led to a former director of the semi-public oil company Petrobras and eventually revealed a complex network of relationships and corruption engulfing the country's political and business sectors.
Marcelo Odebrecht, the former chief executive of his family's company Odebrecht, Latin America's biggest construction firm, is serving over 19 years in prison and has turned state's witness along with nearly 80 other executives from the firm, with their statements expected to implicate more than 200 politicians.
Lula already survived a major corruption scandal that hit his Worker's Party during the first term of his presidency, and was cleared in 2007. A decade later, Lula is once again fighting his corner in a trial he called "a farce", as the BBC reported, and has pledged to run for the next presidential election if he is cleared of the allegations.