One Amendment Could Stop Trump-Russia Investigation by November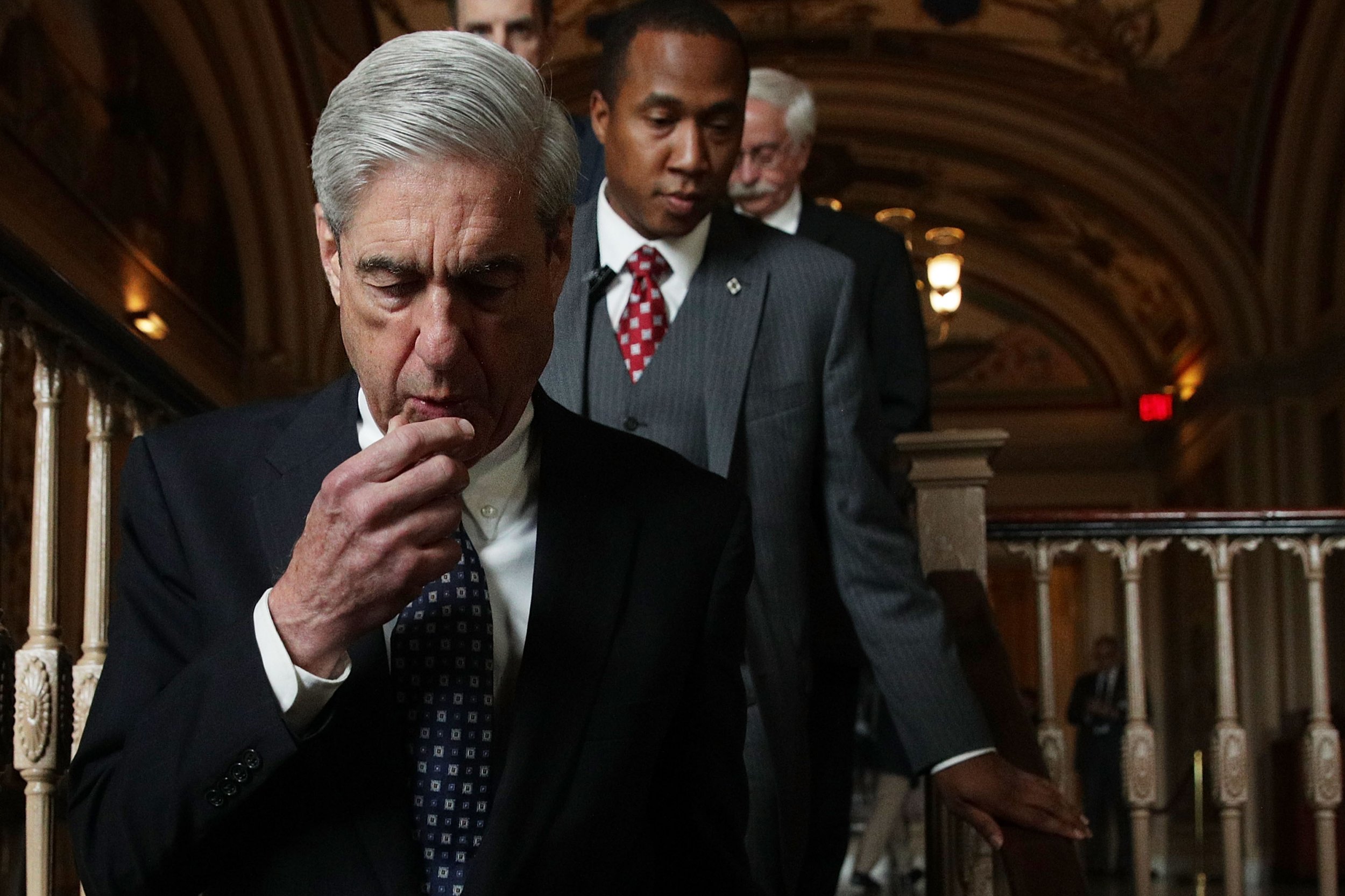 President Donald Trump has run afoul of numerous Republican lawmakers of late, and others are likely fearful that they could be the latest to face his lashings via Twitter. But at least one appears to have the president's back on the main issue to plague his young administration: Russia.
Representative Ron DeSantis (R-Fla.) has reportedly filed an amendment to a House spending bill that could cut off after six months Special Counsel Robert Mueller's investigation into possible ties between the Trump campaign and Russia and could block any investigations of events prior to the president's campaign announcement in June 2015, according to The Hill.
DeSantis, who could be a Florida gubernatorial candidate next year, explained his reasoning for the amendment: "Congress should use its spending power to clarify the scope and limit the duration of this investigation," he said in a statement to Politico.
He added that Deputy Attorney General Rod "Rosenstein has said that the DOJ doesn't conduct fishing expeditions; the corollary to this admonition should be that Congress will not fund a fishing expedition."
Rosenstein appointed Mueller on May 17 and if DeSantis's amendment gets approved the investigation would thus end sometime in November. The cost of Mueller's inquiry remains unclear, but the taxpayers' expense was also brought up by White House Counselor Kellyanne Conway in June.
DeSantis's effort could be a sort of countermeasure to that of four U.S. senators—two Democrats and two Republicans. Released earlier this month, their bipartisan proposals would limit the executive branch's power to fire a special counsel. While the proposals differ slightly, both essentially call for a federal review of such a dismissal.
Ever since Trump admitted he fired former FBI Director James Comey because of the Trump-Russia investigation—as well as his repeated public berating of Attorney General Jeff Sessions for recusing himself—there have been fears the president would find a way to can Mueller.
DeSantis's amendment comes as details about connections between Trump's campaign and Russia's meddling in last year's election leak to the media and as Trump's approval rating slips.
Mueller's team of investigators is trying to find out what the president knew about the meeting set up by his son at Trump Tower in June 2016 to get damaging information about Hillary Clinton, NBC News reported Monday. The president reportedly helped craft the first statement issued to The New York Times after the newspaper discovered the president's oldest son, Donald Trump Jr., had held the meeting with a Russian lawyer at the family's signature building.