Far-right One America News Network said in a lawsuit that DirecTV's decision to no longer offer its channel is part of an "extremely well-financed political scheme" meant to silence the network.
The lawsuit filed this week in the Superior Court of California in San Diego accused television provider DirecTV and its parent company AT&T of breach of contract, business expectancy interference and violation of the state's unfair competition law. At issue, is DirectTV's unexplained decision in January to drop One America News Network, which has trafficked in conspiracy theories, from its offering of over 330 channels.
"This is an action to redress the unchecked influence and power that
Defendants have wielded in an attempt to unlawfully destroy an independent, family-run business and impede the right of American television viewers to watch the news media channels and programs of their choice," read the lawsuit, which also targets AT&T Board Chairman William Kennard.
AT&T told Newsweek in a brief statement that these "allegations are completely without merit, particularly as they relate to AT&T and our independent Chairman."
The lawsuit described how OANN, launched on July 4, 2013, entered an agreement with DirectTV to position itself as a competitor to right-leaning Fox News. Since then, OANN has "has grown substantially" to the benefit of AT&T, according to the lawsuit. By 2021, a "substantial amount" of OANN's revenue came from its agreement with AT&T, the lawsuit stated.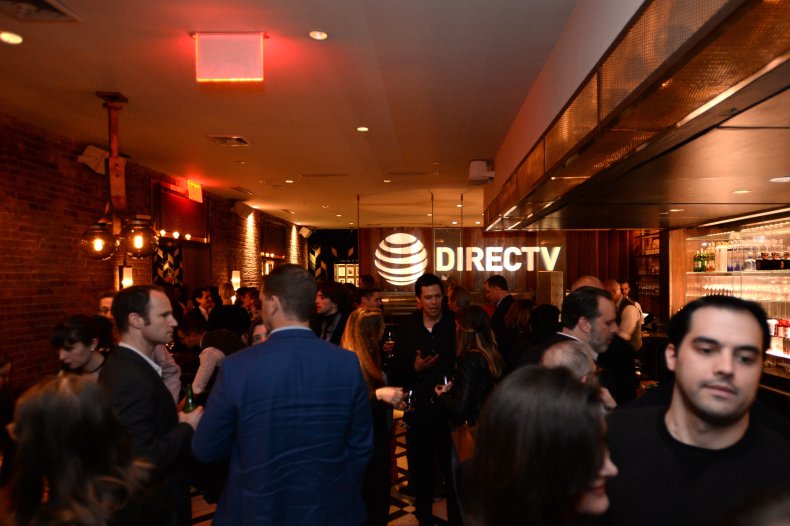 Herring TK, OANN's parent company, expected the agreement with AT&T to be renewed, the lawsuit stated. Herring entered a favorably advertising agreement with AT&T, according to the lawsuit.
Last year, Dominion Voting Systems filed a defamation lawsuit against OANN and other conservative political and media figures over claims its vote-counting machines were part of a scheme to rig the election in favor of President Joe Biden.
Facing mounting criticism for its affiliation with OANN, AT&T came under increasing pressure from organizations like the NAACP, Greenpeace and Media Matter for America, according to the lawsuit. Kennard and others met with "leaders of liberal organizations" who wanted OANN dropped, the lawsuit stated.
The lawsuit stated that Kennard, who it also names as a defendant, has deep ties to the Democratic Party and serves on the board of Staple Street, which is the majority owner of Dominion.
"Herring is confident that discovery will further demonstrate that Kennard was directly involved in DirecTV's decision to non-renew OAN and that Kennard has a personal, political, and financial interest in the destruction of OAN that is inconsistent with his fiduciary obligations to AT&T shareholders," the lawsuit alleged.