Mystery Surrounds Decision By DirecTV to Drop One America News Network From Its Lineup
Mystery surrounds the recent decision of DirecTV to drop the right-leaning One America News Network (OANN) from its U.S. offering of over 330 channels.
DirecTV, the nation's largest paid satellite-TV provider, said it will stop carrying OANN once its contract expires with OANN's parent company, Herring Networks Incorporated, Bloomberg News reported. The contract is expected to expire in April.
"We informed Herring Networks that, following a routine internal review, we do not plan to enter into a new contract when our current agreement expires," DirecTV said in a statement to the aforementioned news outlet.
DirecTV's statement didn't explain why it decided to drop the network.
OANN will remain available on other platforms, such as Verizon FiOS and smaller pay-TV providers. But DirecTV's decision will likely impair OANN's ability to continue reaching a larger audience.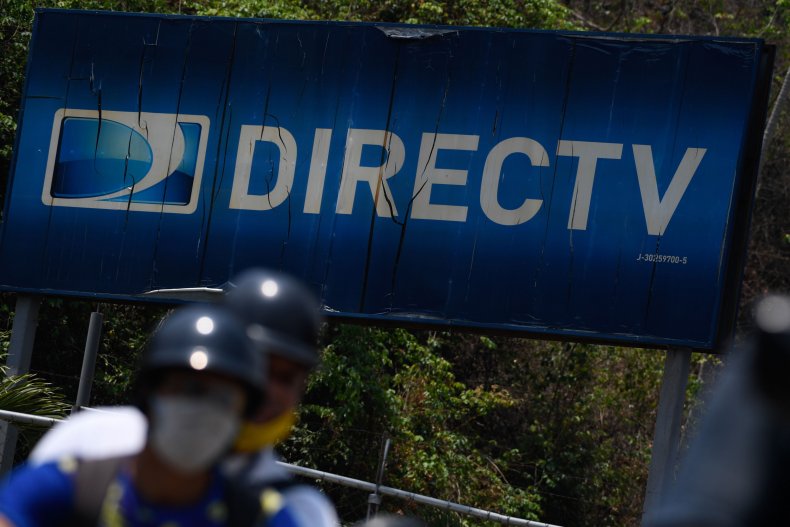 An OANN accountant said, in testimony collected under oath in 2020, that the bulk of the network's revenue comes from its contract with AT&T-owned TV platforms, including DirecTV. Without the DirecTV deal, the accountant said, the network's value "would be zero," Reuters reported in October 2021.
In a 2019 deposition, also delivered under oath, OANN's founder and chief executive Robert Herring Sr. said that the network was created through the urging of AT&T executives, who reportedly "wanted a conservative network" to rival Fox News.
OANN launched on July 4, 2013, but it rose to special prominence after the 2020 elections when Republicans and conservatives expressed displeasure with Fox News for prematurely calling the state of Arizona for then-presidential candidate Joe Biden, a Democrat, over then-President Donald Trump, a Republican.
Approaching the election, OANN positioned itself as rightward of Fox News. However, the network has since been accused of running "disinformation campaigns" after repeating Trump's baseless claims that election fraud "stole" the 2020 election from him. OANN has also aired claims that voting machines helped rig the 2020 election. The network has also been accused of airing misinformation about the COVID-19 pandemic and vaccines.
In June 2021, OANN reporter Pearson Sharp suggested that the thousands of people who, he said without proof, helped commit fraud in the 2020 election could face the death penalty for treason. Sharp later denied that he called for the mass execution of American citizens.
On April 19, 2021, OANN fired Marty Golingan, a senior news producer who had worked at the network since 2016, after he made comments disparaging the network.
Golingan said many people at the network didn't support OANN's stories on election tampering, an April 18 New York Times story reported. Golingan reportedly said, "The majority of people did not believe the voter fraud claims being run on the air."
Premeditating the article's eventual publication, OANN aired a segment in March 2021, in which it mentioned that Times reporter Rachel Abrams was working on a "hit piece" about the network. Its segment ended with a magnified image of Abrams' email address and phone number appearing onscreen, effectively doxing the journalist.
Newsweek contacted OANN for comment.