One Dead, One Injured As Police Seek 3 Suspects Connected to California Mall Shooting
A person has died and another is injured following a shooting at Arden Fair Mall in Sacramento, California, on Friday evening. Police say the key suspect fled. Authorities are now seeking three suspects who allegedly entered the mall with the shooter.
Fire officials confirmed the information, according to local journalist Matthew Keys. He said the shooting occurred near the mall's inside entrance between the Regis and Forever 21 stores. The shooting occurred sometime around 6 p.m. local time, according to KCRA 3, the local NBC News affiliate.
The injured victim was found near the Chase Bank outside the mall and has been taken to the hospital with life-threatening injuries. Police have said the incident wasn't an active shooter situation and that there isn't an active threat at the mall, according to CBS 13 Sacramento.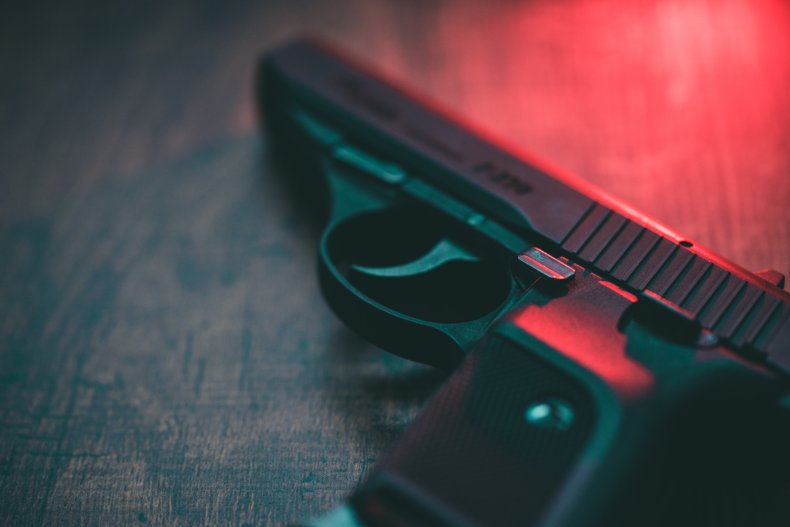 Police are evacuating all cars from the mall, ABC 10 reports. Additionally, police have told nearby motorists to avoid the area, according to the Sacramento Bee. Police have not yet released a description of the suspected shooter nor have they identified a possible motive.
Police are now reportedly looking for three teenagers who allegedly accompanied the suspected shooter upon entering the mall, Keys wrote on Twitter.
All three suspects are Black males between ages 15 and 20. One wore a grey Nike hooded sweatshirt, another wore a black sweatshirt and blue jeans, and the third wore a red Adidas hooded sweatshirt, Keys reported via Twitter.
The shooting coincided with Black Friday, a major shopping holiday in which stores offer deals to help lure holiday consumers. Malls are typically crowded during the day, but the Sacramento Bee reports that the mall's crowds were smaller than usual because of the ongoing COVID-19 pandemic. The entire mall closed immediately following the shooting despite its usual closing time of 10 p.m.
The mall resides within Arden-Arcade, California, a census-designated place in Sacramento County with a population of 92,186 people, according to the 2010 U.S. Census.
The shooting is just the most recent mall shooting this month. On November 20, at least eight people were shot and injured in an afternoon shooting at Mayfair Mall in Wauwatosa, Wisconsin. That shooting marked the third at that mall this year.
The 15-year-old accused of the shooting was arrested on November 25, according to ABC 7 News. Police say he escaped by calling an Uber rideshare to pick him up in a parking lot across the street and drop him off at his family's home in Milwaukee.
According to court documents, "At the time of his arrest, he was in a car with Illinois license plates, a packed bag and the Glock 9mm handgun used in the shooting."
Newsweek contacted the Sacramento Police department for comment, but did not hear back in time for publication.