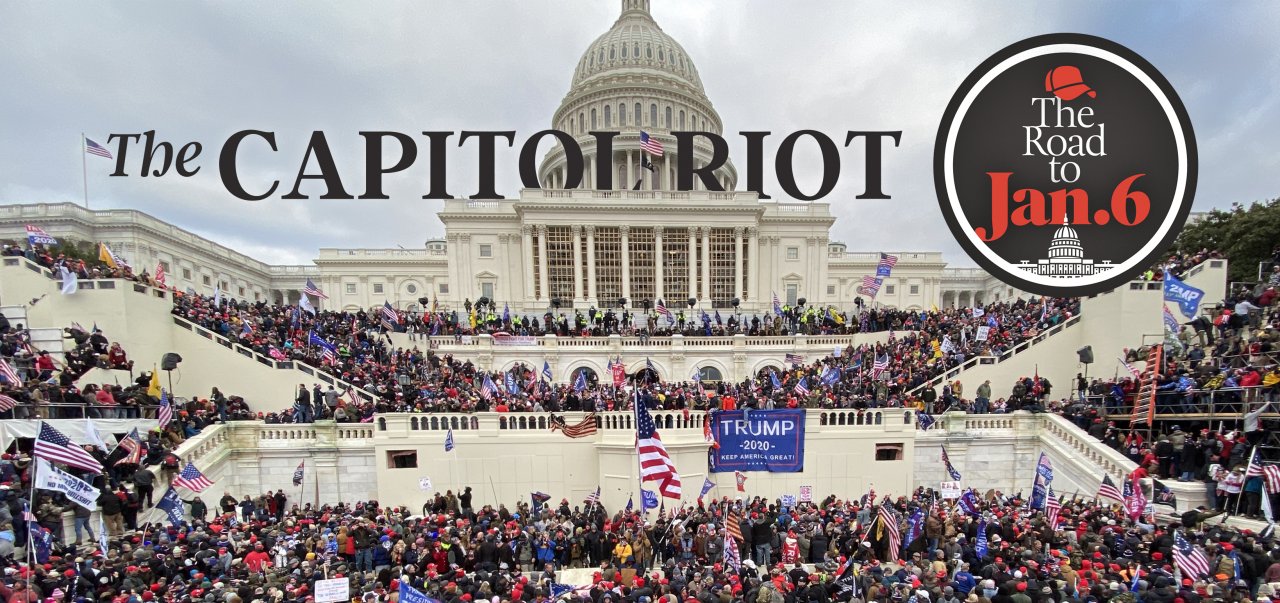 This Donald Trump Advisor Used the Word 'Transition'—and Scuttled Out of Town
In this daily series, Newsweek explores the steps that led to the January 6 Capitol Riot.
On Tuesday, November 17, White House National Security Advisor Robert O'Brien slipped out of Washington for a three-country trip to Asia, visiting Japan, Vietnam and the Philippines. With a focus on China since becoming national security advisor in September 2019, O'Brien was discussing shared concerns about Beijing's aggressive behavior and South China Sea territorial claims.
It was highly unusual for the president's top national security person to leave the capital during a transition. But there was nothing usual about O'Brien, or the Trump administration. Normally a close confidante of the president and the person responsible for the trains running on schedule, Trump's fourth national security man was practically invisible. He did not have the president's ear and, despite being an establishment Republican, was not in the loop of the permanent establishment that was now increasingly worrying about the president and the transition.
His reason for leaving town was not a foreign crisis but a personal one: O'Brien had let slip a remark that contradicted the president. "If the Biden-Harris ticket is determined to be the winner—and obviously things look that way now—we'll have a very professional transition from the National Security Council," O'Brien said in a talk at the Global Security Forum. "There's no question about it."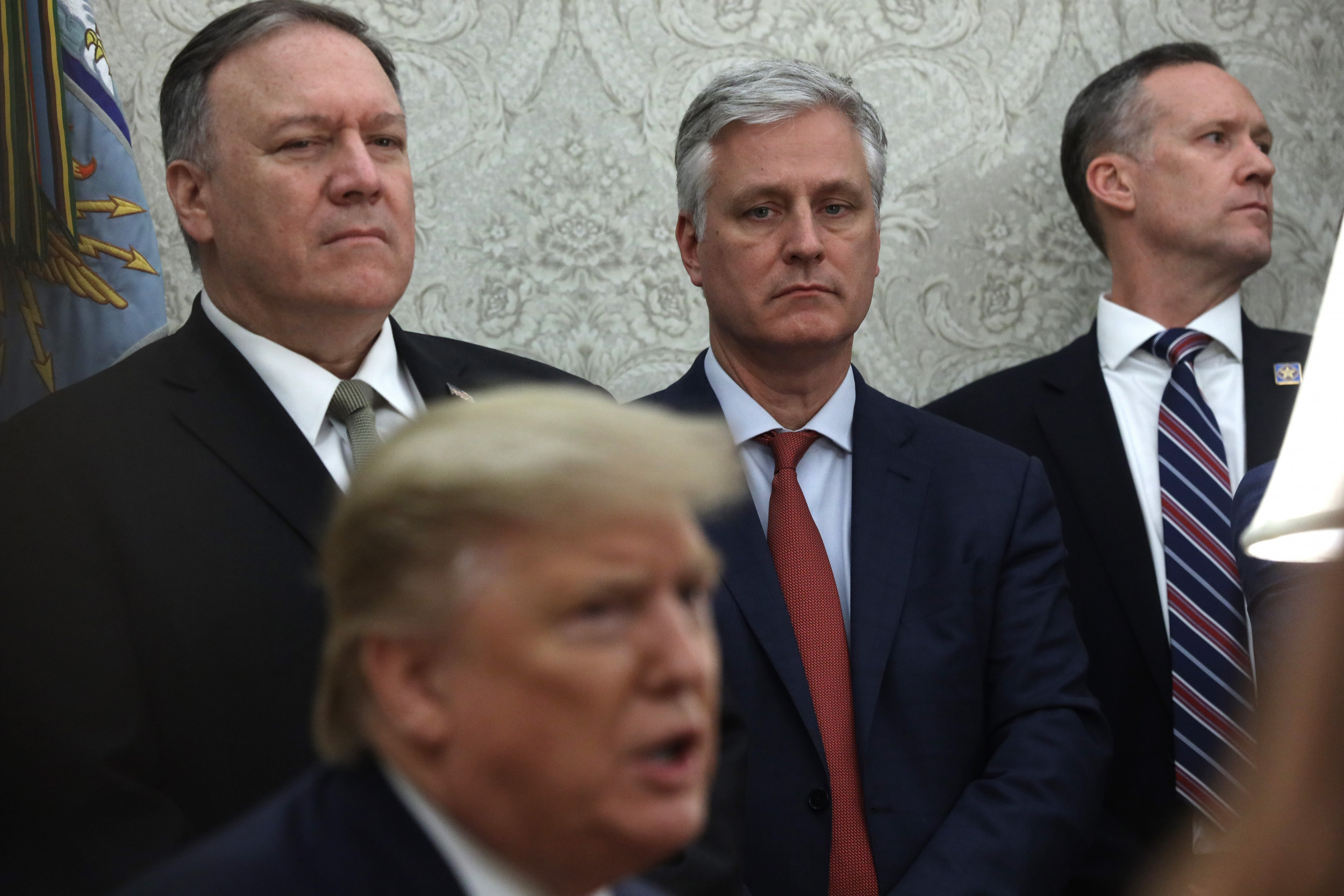 And, O'Brien said, in a slap at Trump's refusal to concede and the lack of movement at the White House regarding the transition to Joe Biden, the new administration "deserve[s] some time to come in and implement their policies."
In the White House and to President Trump, O'Brien became a non-person.
O'Brien was the first high-level official to break with the president. By contrast, Secretary of State Mike Pompeo promised a "smooth transition to a second Trump administration." It was shock to the State Department and to the international community, many speculating that Trump might not leave office. Later on Fox News, when asked about all of the foreign leaders who were already congratulating Joe Biden on his win, Pompeo responded "We're reminding everyone that all the votes haven't been counted."
Former prosecutor Rudy Giuliani tried to make that argument before a Pennsylvania court for five hours that Tuesday, one of his first appearances in a courtroom in decades. U.S. District Court Judge Matthew Brann said the Trump campaign's legal argument, "like Frankenstein's Monster, has been haphazardly stitched together from two distinct theories in an attempt to avoid controlling precedent." He dismissed Giuliani's attempt to disqualify thousands of votes as "unhinged," according to the book "I Alone Can Fix It."
Behind the scenes, the National Security Council principals met to discuss Iran and a possible nuclear breakthrough, or any action Tehran might take during the transition to retaliate for the January 2020 assassination of Iranian General Qasem Soleimani. President Trump had reportedly inquired about military options to strike the primary Iranian nuclear enrichment facility at Natanz.
At the meeting, Vice President Mike Pence, Pompeo and General Mark Milley, chairman of the Joint Chiefs, agreed that if any military action was taken, it would mean war and then a regional conflict.
CIA director Gina Haspel, who was also in the meeting, later told General Milley, according to Woodward and Costa's "Peril": "This is a highly dangerous situation. We are going to lash out for his ego?"
Milley told Pompeo: "We're going to land this plane safely. We've got a plane with four engines and three of them are out. We've got no landing gear. But we're going to land this plane and we're going to land it safely," referring to the transition and the on-again off-again Iran deliberations.
Pompeo had skedaddled from Washington on his own foreign trip the previous Saturday, spending the next ten days visiting France, Turkey, Georgia, Israel, the United Arab Emirates, Qatar and Saudi Arabia. Pompeo would arrange a secret meeting between Israeli Prime Minister Benjamin Netanyahu and Saudi Crown Prince Mohammed bin Salman to discuss the normalization of ties and the situation with Iran.
When White House Press Secretary Kayleigh McEnany was asked about various statements about the transition and whether Donald Trump would attend the January inauguration, she responded, "I think the president will attend his own inauguration."