One-Fifth of Americans Admit to Cheating on Their Partner
An exclusive poll for Newsweek has revealed that one-fifth of Americans admit to having cheated on a partner.
Whether in a new relationship or after years of marriage, many people will experience the heartbreak of cheating at some point in their lives.
These relationship issues can affect anyone, with reports of celebrity relationships breaking down as a result of infidelity frequently coming to light.
The poll by Redfield & Wilton Strategies asked 1,500 adults aged 18+ in the U.S. between October 23-24 about personal relationships. Some 38 percent of respondents were married, while 29 percent said that they were single.
While the majority of respondents said that they had never been unfaithful, about one-fifth (21 percent) admitted that at some point they had cheated on a partner.
The Newsweek series "What Should I Do?" frequently asks relationship experts for advice on readers' relationship dilemmas and infidelity.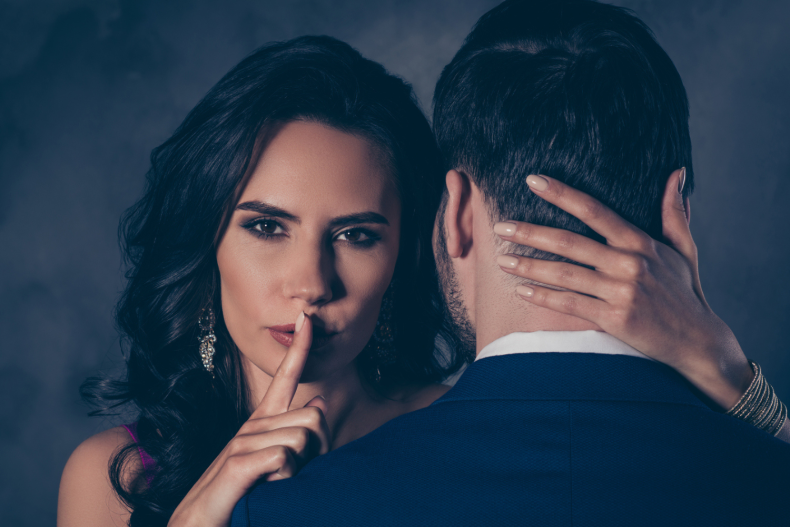 This month a woman asked for advice after her husband had an affair with a woman half her age. She told Newsweek: "As a result of his infidelity, I am suffering from PTSD [Post-traumatic stress disorder]. I am on a roller coaster of emotions."
Another man revealed that his ex-wife slept with his brother while they were married. He then asked if he should break off contact with the brother he suspects was involved: "My state allows exes to sue former lovers who cheat with one's spouse. He and I seldom talk as we live across the country from one another," said the reader.
Elsewhere online, reports of catching your husband and sister-in-law naked in the kitchen continue to shock, while others have told of moments such as discovering that your stepsister has entered into a relationship with your boyfriend.
During the survey, respondents were also asked if they were aware that they had ever been cheated on by a partner. The majority (54 percent) said they had never been cheated on, but 46 percent said that they had been the victim of cheating.
Speaking to just those who were married or in a relationship, the poll also asked: "If you knew for certain that it would never come to light, would you cheat on your partner?"
Some 88 percent said that they would still never cheat on their partner, but 12 percent said that if they were certain it would never come to light, they would cheat.
Has an infidelity broken your trust in your partner? Let us know via life@newsweek.com. We can ask experts for advice, and your story could be featured on Newsweek.