My Ex-Wife Slept With My Brother While We Were Married—What Should I Do?
Dear Newsweek,
Several years ago, I divorced my wife of 23+ years, because of repeated infidelities and lies she had told me to cover up her affairs. At first, I was shocked about her infidelity, because she was a 'preacher's daughter' (I later learned her dad had cheated on his wife as well). I married her believing a PK would be faithful and not cheat on me. Later on, as a university professor, I discovered some of my wildest students, who partied the most, were PK's. So much for my unfounded belief.
I stayed with her another three years after learning about her infidelity. She refused to tell me whom she had cheated with, how often it had happened, or why she had cheated. I worked two to three jobs as a professor, senior management and marketing consultant, and as a presidential search consultant to allow her "to stay home full time" with the kids. I thank God for my only daughter (the oldest), and my three boys, whom I rarely see because she has done everything possible to lie to them about what she's done, or about my motives for our eventual divorce.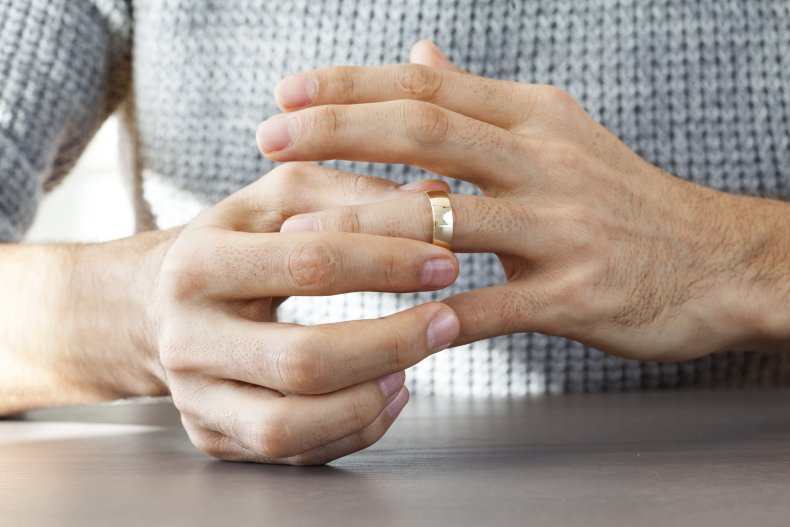 The last guy she got caught cheating with made videos of their sex and sent copies to my home address, so I eventually moved to another place across town to stop him from dropping off sex videos. My ex (Jan) lied to my four children then (ages 17,15,13 and 8) telling them: "Dad (me) hired a pornographer (her lover) to take explicit pictures of her and him so I could use them to divorce her." She refused to go more than a few times to marriage counseling, after our then pastor "hit on her" several times during our few counseling sessions, and then claimed she never wanted to marry again. (She's been married again at least twice in ten+ years).
THIS IS MY DILEMMA: Since she had no grounds to divorce me (adultery, abandonment or domestic abuse) and I had been faithful to her and was a good provider, she told me: "You must divorce me because I had sex with one of your (three) brothers and if you knew who it was you would never forgive me." She refused to go to court so I had to testify that our marriage was irreconcilable, though I felt it could be salvaged "if she was willing to put in an earnest effort with qualified family counselors to improve it."
To this date, many years later, I am single, and she is remarried, but I have asked my brothers and ONLY one refused to answer (three times) by changing the subject, or ignoring my question as being "preposterous." She likely had sex with my youngest brother since they had a lot of time together when we were first married and he "prefers beautiful blondes with blue eyes."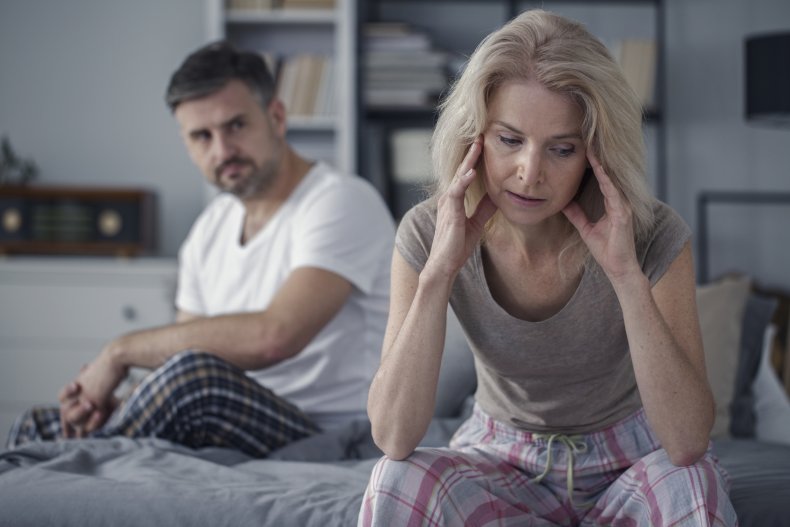 I was staying at my daughter's one day while she was working and I was waiting for her to return home when her phone rang (which was my ex's last known phone number). It was my youngest brother's voice and he said ON HER ANSWERING MACHINE: "Hey, I'm driving through your city and would love to hook up with you before I leave. This is my phone number so let me know. Love you, beautiful."
Should I break off all contact with my youngest brother? Do my now adult kids or his wife have a right to know? My state allows exes to sue former lovers who cheat with one's spouse. He and I seldom talk as we live across the country from one another. Is this a viable option?
Professor J.J., Tennessee
Understand and Accept What Happened In Your Marriage
Lisa J. Hall has been practicing law in Tennessee since 1997, and Is currently a member of Hodges, Doughty & Carson attorneys. She has been named one of the best lawyers in America for the past seven years.
You have experienced several acts of betrayal by those who are (or were) closest to you: your ex-wife's adultery, your children's apparent willingness to believe your ex-wife's explanation of the reason for the divorce and withdrawal from their relationship with you, and, possibly, one of your brother's sexual relationship with your ex-wife.
You have asked what you should do, including filing a lawsuit against your ex-wife's former lover. As with most states, Tennessee no longer recognizes the former tort action of "alienation of affections," which was defined as "the willful and malicious interference with the marriage relation by a third party, without justification or excuse." The common law tort action of alienation of affections was abolished both by the General Assembly of Tennessee on July 1, 1989, and the Supreme Court of Tennessee in Dupuis v. Hand, 814 S.W.2d 340.
As for whether you should share this information with your now adult children, or your youngest brother's wife, consider what that accomplishes and who it hurts. Your ex-wife has hurt your children by lying to them and making derogatory remarks about you. Why compound that hurt and elevate the drama by making derogatory remarks about her? You can tell the children that your ex-wife's version of the facts is not true, that you are not going to dignify her lies with a response, and that what happened to the marriage is between the two of you. Eventually, most children see each parent's true colors. I recommend that you continue efforts to communicate with your children and to work on those relationships.
As for your youngest brother's wife, I do not know that you even have reliable information at this point that he actually had an affair with your ex-wife. The only direct information you have is from an unreliable source (your ex-wife). The lies she has told and her past behavior show that she is not a credible person.
Moving forward, I hope you are able to be civil in your ex-wife's presence, for the sake of your children. I highly recommend seeing a good therapist who can help you with understanding and accepting what happened in your marriage, as well as actions you can take to repair your relationships with your children.
Repair and Rebuild. Spend Time With Your Children.
Miles Mason Sr is the founder of the Miles Mason Family Law Group in Tennessee specializing in divorce trial practice.
Good news, the Professor is not alone. Female narcissists are not that different from male narcissists when it comes to truth, sexual appetite, and refusing to invest in emotional relationships. That being said, I recommend therapy and counselling. Recovering from a toxic relationship, regardless of the cause or result, is difficult for everyone. Help from an experienced and mature mental health professional can make the path to recovery easier to find.
From a legal perspective, you have the divorce in the rear-view mirror. Even if your jurisdiction allows for alienation of affection claims, lawsuits "in principle" are rarely worth the effort for a number of logical reasons. If you want to pursue this, schedule a consultation with an experienced lawyer handling these types of claims.
Letting go is a process. Take inventory of your successes. Affirm what you have done. Life is not about comfort or feeling victorious. What are your current and future responsibilities? The best revenge is leading a successful life. And, you get to measure your own success.
Repair and rebuild. Regroup and re-engage life. Spend time with your children. Find your next mountain to climb. All of humanity faces crises and heartbreak. How you respond to this may define your existence.
---
Newsweek's "What Should I Do?" offers expert advice to readers. If you have a personal dilemma, let us know via life@newsweek.com. We can ask experts for advice on relationships, family, friends, money, and work and your story could be featured on WSID at Newsweek.