One person has died following an accident on a water rapids ride at a theme park in Iowa, officials say.
According to Altoona Police, raft on the Adventureland Raging River ride reportedly overturned, sending six passengers into the water on the evening of July 3.
Three people were transported to local hospitals in critical condition and one person was hospitalized in a non-critical condition, the park said.
"On 7/3/21 at 7:30, Altoona Police and the Altoona Fire Department responded to a medical emergency at Adventureland Park at the Raging River," Lieutenant A. Wilson with the Altoona Police Department said in a statement on Twitter. "Six passengers were on the raft when it overturned. Three critical patients and one minor injury patient were transported to a local hospital."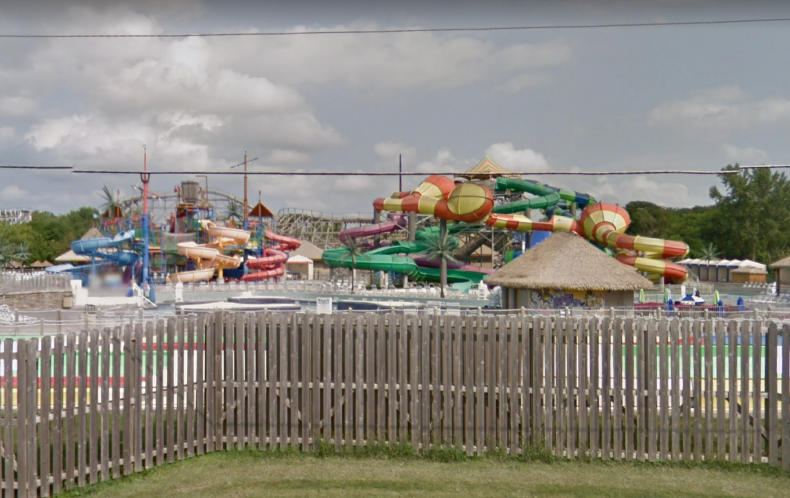 Adventureland Park officials later said in a Facebook statement that the ride had been inspected on July 2 and "was found to be in sound working order" but would remain closed "for a thorough inspection."
"Adventureland is saddened to learn of the passing of one guest involved in the Raging River accident on the evening of 7/3/21. This investigation is ongoing and the ride remains closed," another statement read, adding that the park is working with both state and local authorities.
"At this time, we ask for your thoughts and prayers for the Guest and their family, as well as for our team members who were onsite."
A description on the Adventureland website describes the ride as being family-friendly. "You will get wet, possibly soaked on this river rapids ride," the description reads, alongside a picture of children sitting inside a large rubber raft riding simulated river rapids. "A great way to cool off with the whole family!"
Multiple emergency crews were called to the scene, including officials from the Altoona Fire Department and deputies from the Altoona Police Department.
The names of the victims have not been released.
Newsweek has contacted the theme park and the Altoona Police Department for comment.
The news comes within weeks of a drowning at a California water park on June 20.
The man, believed to be in his forties, was reportedly seen unmoving and floating face-down in the deep end of the wave pool at Fresno's Island Water Park at about 12:45 p.m.
Concerned visitors alerted the park's lifeguards, who then called the authorities just before 1 p.m. to report a possible drowning.
Lifeguards were able to pull the man from the water to begin CPR for about 15 minutes until paramedics arrived.
The victim was transported to Community Regional Medical Center where he later died, Fresno Police confirmed.
Unforeseen dangers are always a possibility at amusement parks, despite increasing safety regulations.
Last month, an Ohio woman died following a rollercoaster ride at a theme park in Santa Claus, Indiana.
Dawn R. Jankovic, 47, was found to be unresponsive when she returned to the station of The Voyage rollercoaster on June 6.
Jankovic was immediately administered first aid but died later that night at Memorial Hospital in Jasper.