After years of waiting, the second season of One-Punch Man is coming sooner than fans thought. A trailer for the anime's second season confirms the release date will be some time in April 2019.
The One-Punch Man Season 2 trailer doesn't show much about the storyline for upcoming episodes, but it gives fans a rundown of some of the main players, including Saitama, Genos and Speed-o-Sound Sonic. There's also the introduction of Garou, the hero hunter who says "Time to carry out evil. This'll be a slaughter party."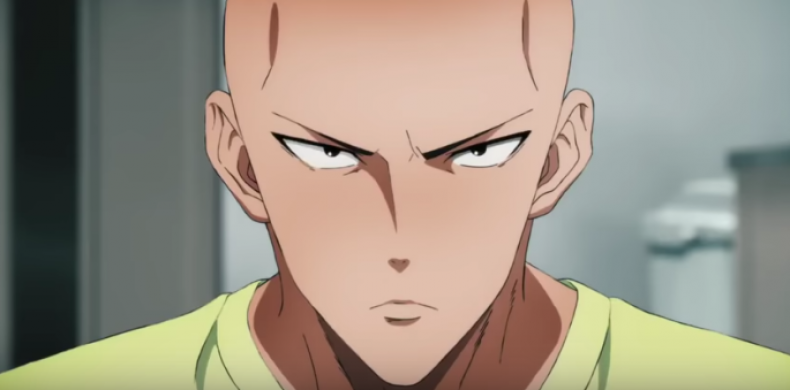 Take a look at the trailer for One-Punch Man Season 2, below.
One-Punch Man centers around a hero named Saitama, who trains so hard for three years that he becomes the strongest person on the planet - while also losing his hair. In the world of One-Punch Man, the world is filled with superpowered heroes who defend people against villains and monsters.
Saitama, however, is an unknown in the hero community, despite his ability to vanquish the most powerful opponents with a single blow.
The series started in 2009 as a webcomic by an artist known by the pseudonym One. What began as a parody of Shonen manga like Dragon Ball Z has since evolved into something much more, standing on its own as a true Shonen series.
In 2015, One-Punch Man Season 1 was widely praised as one of the best anime of the year. The first 12 episodes were produced by Madhouse, which dropped out of producing Season 2 for unknown reasons. Going forward, the series will now be animated by JC Staff, best known for Food Wars: Shokugeki no Soma and Bakuman .
The first season of One-Punch Man can be streamed on Netflix , Hulu and Crunchyroll . If you want to read the adventures of Saitama and the rest of the heroes, the there are 16 total volumes of the manga available as a monthly series in Weekly Shonen Jump.
One-Punch Man Season 2 was first announced in 2016, but no news came from the production until May 2018, when Viz Media acquired the exclusive rights to digital streaming, TV broadcast, home media and merchandising. It's unclear where One-Punch Man Season 2 will be streamed, but with the release only a few months away, more information will come to light soon.
What do you think of the release date window for One-Punch Man Season 2? Are you worried about the new studio handling the animation? Let us know in the comments section below.