One-Third of Republicans Would Contribute Their Own Money to Fund Border Wall: Conservative Pollster
More than one-third of Republicans said they would contribute their own money to a private fund to pay for President Donald Trump's border wall, according a poll from a conservative-leaning polling company.
Rasmussen Reports interviewed 1,000 people identified as likely voters for the poll, which was released Tuesday. Thirty-four percent of Republicans said they would pay out of pocket for a border wall on the U.S.-Mexico border, while 21 percent of all likely voters and 10 percent of Democrats said they would contribute to privately fund the wall.
However, few are willing to pay more in taxes to address illegal immigration.
Nineteen percent of voters surveyed said they would pay an additional $100 per year, another 19 percent said they would pay $300 or more annually and two percent said they would pay more than $1,000 each year to deal with people entering the country without permission
"Among pollsters, Rasmussen has consistently published higher approval ratings for Trump than its peers that track presidential job approval among Americans," Politifact reported.
A New York Post columnist suggested on Monday that Trump voters crowdfund Trump's border wall to avoid a looming government shutdown, which is being driven by budget disagreements. The commander-in-chief had, until Tuesday, demanded $5 billion for a border wall, but Democratic leaders Nancy Pelosi and Chuck Schumer said they would not provide the funding needed.
"You can create a GoFundMe operation. Others suggest other ways, there is an existing effort called, I think, FundTheWall.com run by a sheriffs' association that's raised some money, but nowhere near what is needed. And yet according to my mail, a lot of people are willing to chip in. One reader writes to me and says 'if the 63 million people who voted for Donald Trump each contributed $80, that would get you near the $5 billion mark. I think that's the kind of thing that needs to happen. It could be a people's wall. I don't really care about the mechanism. Do you do a tax checkoff of your retirement account?" columnist Michael Goodwin said on Fox & Friends. "But the important thing is the public could step in and effectively do this thing that the president wants."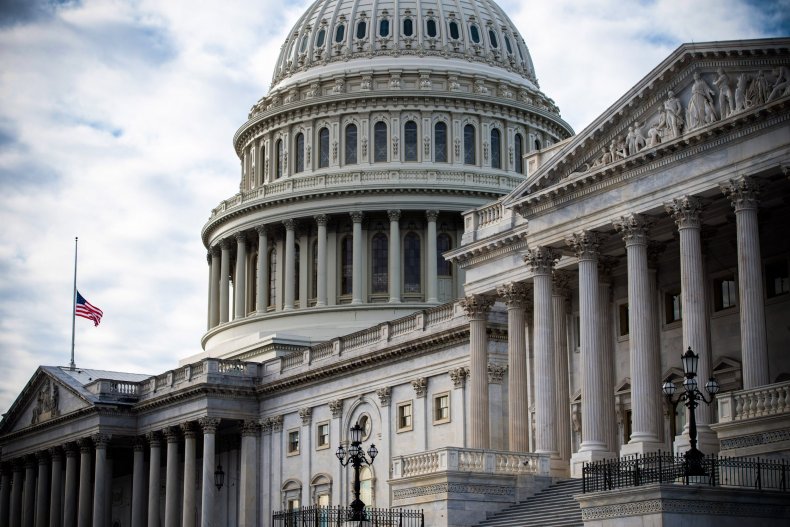 The Washington Post reported on Tuesday that Trump had backed off his $5 billion request. Senate Majority Leader Mitch McConnell subsequently offered to pass a $1.6 billion homeland security bill, which was previously constructed by both parties. But the proposal would also allow Trump to use $1 billion in unspent funding for his immigration policies, excluding a wall.
Schumer rejected the proposal, and Pelosi said "Leader Schumer and I have said that we cannot support the offer they made of a billion-dollar slush fund for the president to implement his very wrong immigration policies," meaning the shutdown could still happen Friday at midnight.