Baur au Lac: One of the World's Most Luxurious Hotels Home to the FIFA Corruption Bust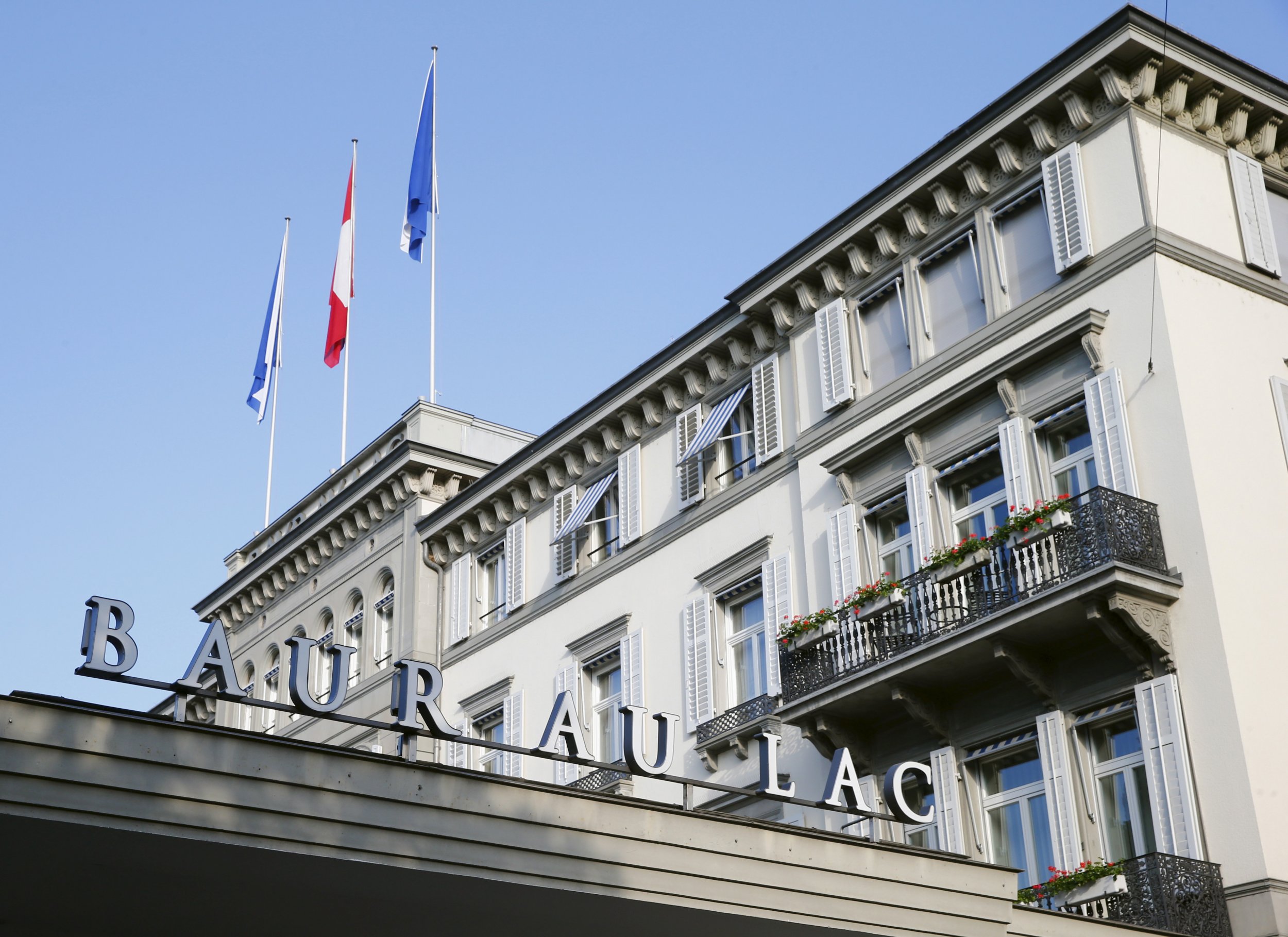 If there were ever a place to get arrested, it would be the Baur au Lac in Zurich. The customer service is divine, regardless of whether or not you've just been accused of a years-long, extremely lucrative corruption scandal inside one of the largest sports organizations in the world.
The United States Attorney's Office charged 14 defendants with 47 counts, including racketeering, wire fraud, money laundering and corruption inside the Fédération Internationale de Football Association (FIFA), the regulatory body of soccer worldwide. The corruption scheme in which the defendants are wanted has been ongoing for 24 years, the office said.
Seven of those arrested were taken from the hotel by Swiss authorities at the request of the United States.
More than a dozen Swiss police officers arrived at the Baur au Lac, a swanky hotel that runs several thousand dollars a night per suite. The hotel is ranked five stars and features views of Lake Zurich and the Alps. There is a "member's only" club on the hotel grounds, as well as two award-winning restaurants. The staff, however, is the shining star of the hotel.
The Baur au Lac staffs maids who come twice a day, a 24-hour concierge and limousine drivers. In the case of a high-profile arrest, these staff members will grab crisp, freshly laundered white sheets and hold them up over the accused as they make their way into the police car:
The arrival of authorities, who were dressed in jeans, sneakers and sweatshirts, took the staff by surprise. They offered room information for those wanted. When one of the men charged for corruption called the front desk to inquire about having to come out of his suite, the front desk attendant confirmed that he would need to open the door for police officers.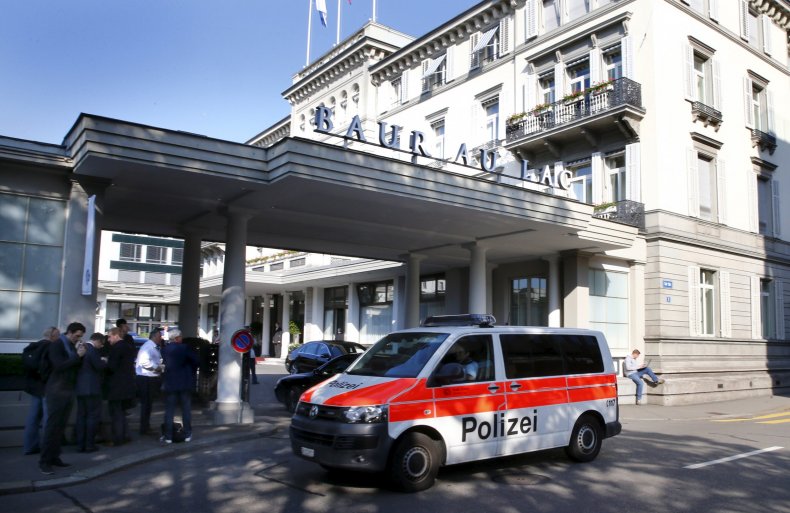 The white sheets also hid from view the men's luggage, which was toted out of the hotel and into the vans by police officers, after presumably being packed by some of those twice-a-day maids the establishment employs.
The accused were led out of the hotel without handcuffs.