Four Surprising Ways COVID Changed the World a Year Into the Pandemic
On March 11, 2020, the COVID-19 outbreak was officially declared to be a pandemic by the World Health Organization (WHO), more than a month after the first case was discovered in the U.S.
The world has been significantly changed over the course of the past year and in a number of ways.
Some of the changes were immediate. Unemployment rose and businesses suffered. But some are yet to be properly felt. Newsweek has compiled some standout figures.
'Green' recovery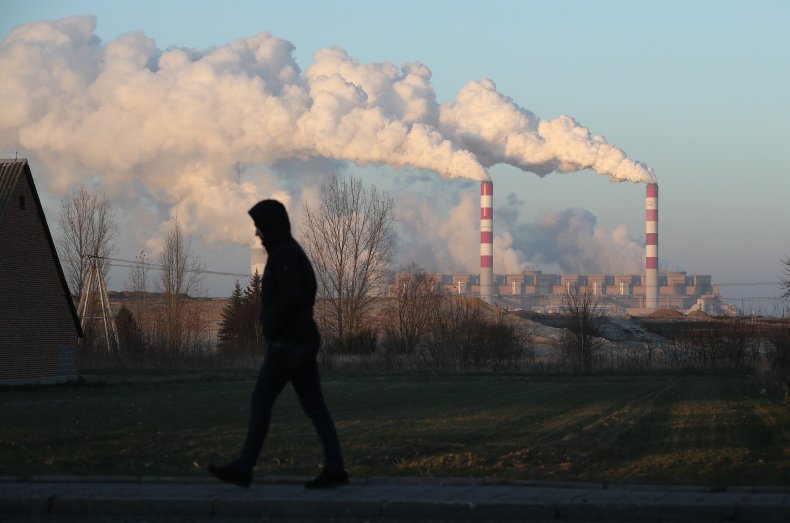 It may not come as a surprise that the pandemic resulted in a marked slowdown in greenhouse gas emissions due to a halt in industrial production and transportation.
Such emissions are thought to have been slashed by 25 percent over a period of a couple of months in China, according to CarbonBrief. However, researchers expected such environmental benefits would be temporary.
With large economies desperate to recover from COVID-induced downturns, many are pouring money into industries that are not green and will instead continue to reinforce pollution.
A report led by Oxford's Economic Recovery Project and the U.N. Environment Programme published on March 10 found that only 18 percent of the recovery spending announced by leading economies can be considered "green."
This amounted to $341 billion in "green" recovery spending out of $14.6 trillion spent elsewhere. Only $28.9 billion was put into research and development of green technologies, while around $66.1 billion put into low-carbon energy was largely thanks to Spanish and German subsidies.
Brian O'Callaghan, lead researcher at the Oxford University Economic Recovery Project and the report's author said: "Despite positive steps towards a sustainable COVID-19 recovery from a few leading nations, the world has so far fallen short of matching aspirations to build back better."
Vaccine development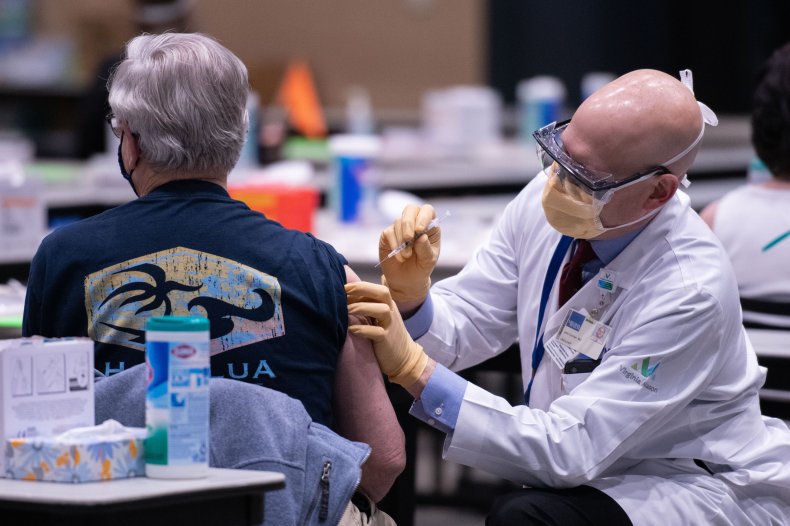 The development of the COVID vaccine was the fastest a vaccine has ever been created. Scientists went from identifying a new pathogen to rolling out a vaccine for it in less than 12 months. Prior to that, the fastest vaccine to go from development to deployment was the mumps vaccine in the 1960s, and that took four years.
In what may be one positive outcome from the pandemic, the experience of producing the COVID vaccine could have far-reaching changes for the future of vaccine research.
Dan Barouch, director of the Center for Virology and Vaccine Research at Harvard Medical School in Boston, Massachusetts, told the journal Nature: "It shows how fast vaccine development can proceed when there is a true global emergency and sufficient resource. It has shown that the development process can be accelerated substantially without compromising on safety."
This is not a cause for complacency. While the vaccine was developed very quickly, the groundwork for a novel coronavirus vaccine had already been laid years before COVID-19 was even named.
Scientists had been studying other coronaviruses such as SARS and MERS, while research into the mRNA vaccine platform that is being used in the Pfizer and BioNTech vaccines had been going on for several years. Five years ago, the technology would not have been ready, according to Nature. Luckily, it had matured since.
The economy and working from home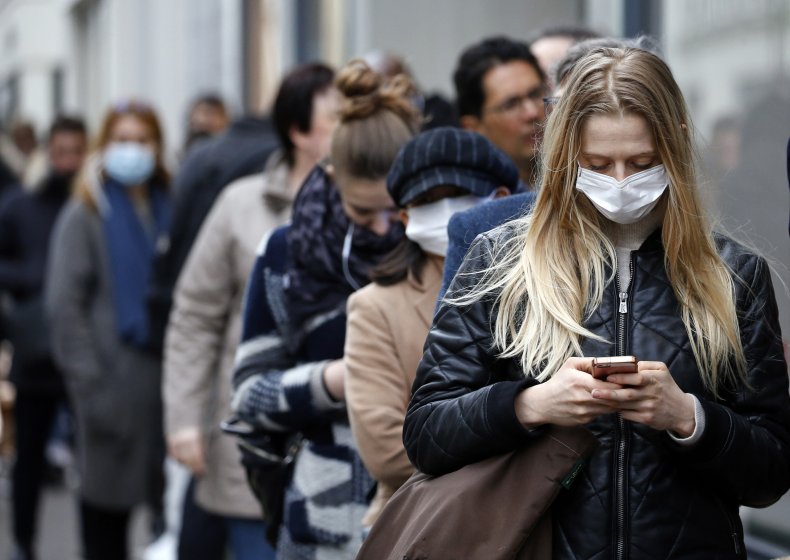 In March 2020, the seasonally-adjusted unemployment rate in the U.S. was at 4.4 percent. By April, it had more than tripled to 14.7 percent, according to the U.S. Bureau of Labor Statistics.
Another stark figure is the number of unemployment insurance claims made per week in the U.S. at that time. In mid-March there were around 282 of these claims. By mid-April, there were 6,867.
There has also been a major shift in terms of where people want to work, according to a Pew Research poll of 5,858 U.S. adults between 13 and 19 October 2020. Fifty-four percent of employed adults who said their work can be done from home also said they would want to carry out working from home after the pandemic.
While much of the global economy suffered—the IMF estimated it shrank by 4.4 percent in 2020—not all sectors did. It has been predicted the global reusable face mask market will expand to over $7 billion by 2027, with COVID playing a key role in the driving force, according to an October report by Grand View Research.
In addition, retail outlets Amazon and Walmart together earned an extra $10.7 billion over their 2019 profits during the pandemic, an increase of 56 percent. According to the Brookings Institute, the two companies could have quadrupled the extra COVID-19 compensation they paid to staff and still increased profit from 2019.
Death toll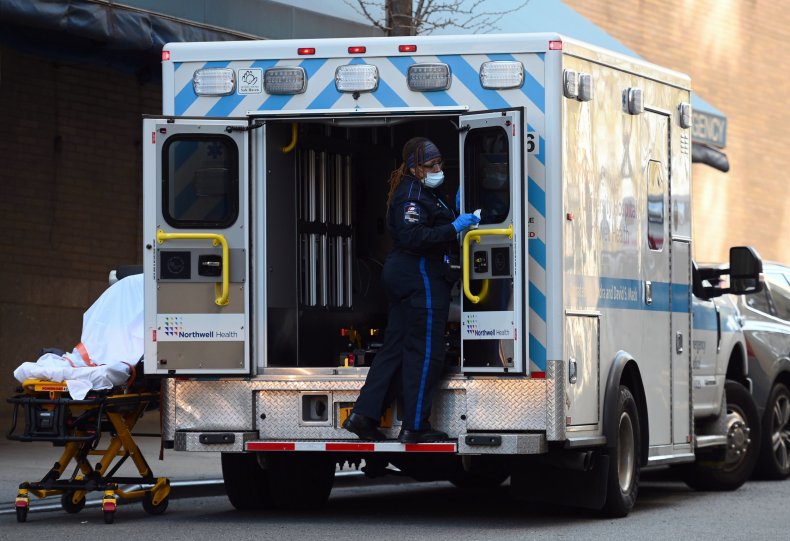 In March 2020, then-President Donald Trump said that if the final U.S. death toll from COVID was between 100,000 and 200,000, it would suggest "we all together have done a very good job." It came after an Imperial College study suggested the U.S. would see 2.2 million deaths if no action was taken to mitigate virus spread.
As of March 11, 2021 the U.S. had seen 526,213 deaths from COVID, more than any other country and ahead of Brazil, with the second-highest toll of around 270,000.
Because of COVID, the life expectancy of American adults fell by one year in the first half of 2020, according to the CDC. That was the biggest drop since World War II.
Worldwide, there have been more than 2.6 million deaths from COVID out of 117.6 million cases.
If COVID were included in the WHO's death toll table for 2019 using this figure, it would have been around the fourth leading cause of death globally, roughly on par with lower respiratory infections and ahead of trachea, bronchus, lung cancers, Alzheimer's disease and other dementias, and kidney diseases.
Ischaemic heart disease, stroke, and chronic obstructive pulmonary disease were the top three causes of death in 2019, the figures show.
This article was updated to include more information on the death toll from COVID.