YouTuber Onision Has Open FBI Investigation, Incident From September Resurfaces
An FBI investigation seems to have opened in the case of YouTuber James "Onision" Jackson. The content creator with over 5 million subscribers across his three channels, as well as his husband Kai, have been accused by former partners of sexual abuse and grooming. The pair has two children; a young daughter and son.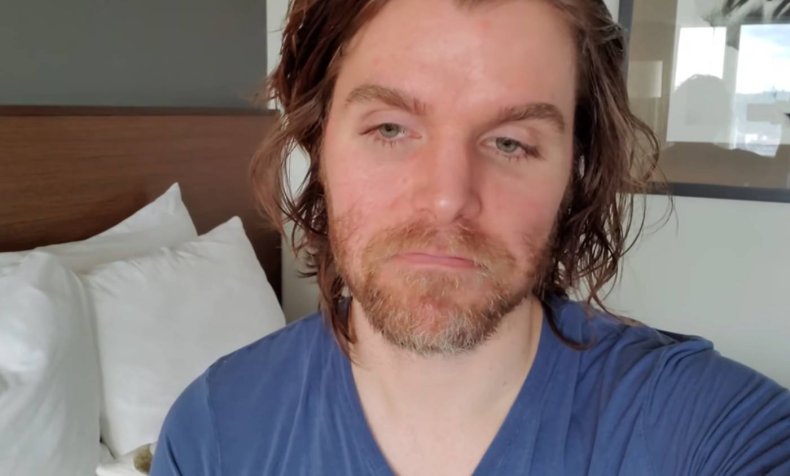 Newsweek has obtained the CAD, or computer-aided dispatch, call log from the Pierce County Sheriff's Department office in Washington, where Jackson and his family are currently located. These public records detail the 911 dispatches sent to Jackson's home, including remarks on the situations. An "event remark" from December 12, 2019 that the police department has "received numberous (sic) calls on from around the country" and their "detectives are aware." The remark also states "the FBI has opened a case and are reviewing his video content."

Shiloh, a former partner of Jackson who is now claiming abuse, previously announced on a Patreon livestream that the FBI was looking into her case and that "to her knowledge, there is more than one investigation open."
Sarah, who first started talking to Jackson when she was 16 before involving herself in a three-way relationship with himself and Kai, has not spoken to or been contacted by the FBI.
The FBI "does not have a comment" and "adhering to DOJ policy, the FBI neither confirms nor denies the existence of an investigation."
On Monday, several Twitter users posted excerpts from a records request regarding Jackson and Kai. The first included an incident from September 12 where Jackson's two-year-old daughter fell out of the window of their two-story home. (Newsweek has requested a record of the report).
On September 16, according to a Pierce County Sheriff's Department Incident Report obtained by Newsweek via public record, an anonymous email was sent to the principal of Jackson's child's elementary school, claiming the children "had been in abusive household for many years." The report mentions the September 12 window incident but also says that "there was no evidence discovered in that incident that would allow me to place [the children] into CPS protective custody."
The Gig Harbor Sheriff's department declined to comment.
Since Sarah, Shiloh, Billie Dawn Webb and other women have come forward, Jackson has received a new level of infamy online. His YouTube channel, which previously struggled to break 50,000 views, is now pulling in between 150,000 and a million engagements per video. Some clips are still monetized, meaning he's making money on said content. Jackson's over-the-top, dramatic acting scenes involve him pouring kombucha on himself and pretending to urinate in his pants are overwhelmingly disliked and have their comment sections disabled.
Jackson sued both former television show host Chris Hansen and YouTuber Daniel "Repzion" Sulzbach and is expected to appear in civil court on January 24.
Newsweek has been unable to reach Jackson by email or phone.