Online Donations For Protesters Bail Surge As Millions Continue Demonstrating Against George Floyd's Death
Multiple fundraisers seeking to bail out protesters arrested during demonstrations against the death of George Floyd have far exceeded their funding goals in less than a week.
A large number of fundraisers related to Floyd have become quickly funded, with money often being used to cover legal expenses for those detained during protests. Over a dozen GoFundMe fundraisers aiming to cover bail costs for protesters have already exceeded their goals, while several additional campaigns appearing on the fundraising platform and elsewhere also seem on track to meet or exceed goals.
The Minnesota Freedom Fund, previously a small fund providing bail for people who cannot afford it, put a pause on accepting further donations after becoming overwhelmed by receiving around $20 million of donations in less than a week.
"We did not ask for or anticipate this massive outpouring of support," the fund wrote in a statement encouraging donations to other groups and Floyd's family. "We simply said yes to the call to support and bail out people jailed for protesting for justice for George Floyd."
Protests have been widespread throughout the U.S. since shortly after the May 25 death of Floyd, a black man who died in Minneapolis, Minnesota after a white police officer pinned him to the ground by the throat for nearly nine minutes while ignoring repeated pleas for help.
A fundraiser to benefit Floyd's family and cover costs related to his death, started by Floyd's brother Philonise Floyd, far exceeded its goal of $1.5 million by amassing over $11 million after only five days, becoming one of the biggest GoFundMe fundraisers of all time. A separate GoFundMe started by Floyd's younger sister has raised over $300,000.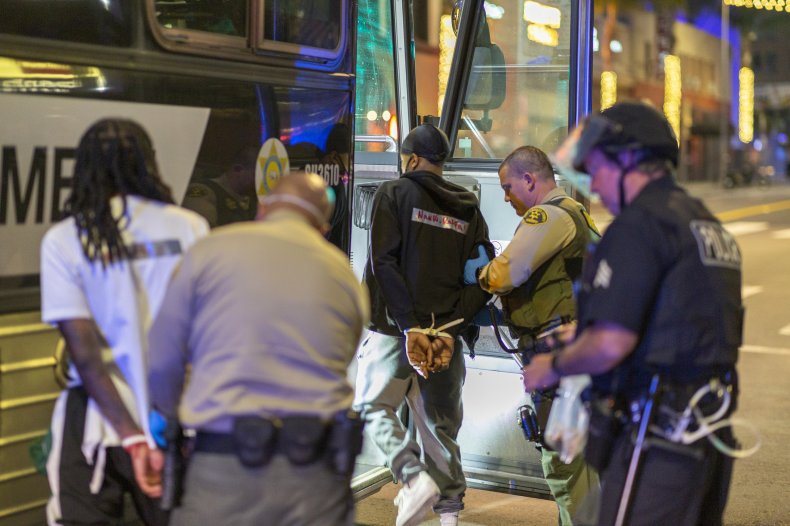 Additional fundraisers that have been successful in the wake of Floyd's death have focused on supporting organizations working towards racial justice and fighting police brutality. Others seek to cover a variety of further expenses related to protests centered on Floyd and the Black Lives Matter movement, including medical expenses incurred by those injured at the protests.
On Tuesday, GoFundMe started its own "Justice and Equality Fund," which the company described as being "focused on bail, racial justice, and law enforcement reform."
Money given to the fund will benefit organizations including The Bail Project, Center for Policing Equity and the NAACP Legal Defense and Education Fund. GoFundMe seeded the fund with an initial $500,000. As of Tuesday evening, an additional $285,000 had been added to the fund, which has a goal of $1 million.
"Over the last week, people across the country have stood up in the face of injustice and systemic racism plaguing the black community," GoFundMe CEO Tim Cadogan said in a statement obtained by Newsweek. "We've seen an outpouring of global support on GoFundMe for George Floyd's family, peaceful protesters demanding change, and organizations fighting for equality and accountability."
"Solving the deep, structural issues that have caused these nationwide protests will take empathy and dedication," he added. "We are committed to a sustained effort to create change and look forward to working with you to help our society become more equitable."