Only 4 States Still Have Indoor Mask Mandates; Fauci Sees Crisis Stage Exit
Infectious disease expert Anthony Fauci said the U.S. is getting out of the pandemic crisis stage, as most states have announced plans to roll back indoor face mask mandates, with the exception of four.
Fauci said the pandemic is nearing an end in the U.S., telling Financial Times, "As we get out of the full-blown pandemic phase of COVID-19, which we are certainly heading out of, these decisions will increasingly be made on a local level rather than centrally decided or mandated. There will also be more people making their own decisions on how they want to deal with the virus."
Washington still has its indoor mask mandate, according to updated guidelines by the state's health department, but individuals will no longer be required to wear masks at "large outdoor events" starting Friday.
The outdoor mask mandate was launched in September and applied to events with 500 individuals or more, according to NBC's King-TV. Meanwhile, indoor mandates have been in place since August 23.
Governor Jay Inslee also announced on Thursday that the indoor mandate will be lifted March 21 for schools and some other public inside spaces.
The indoor mask mandate also remains in effect in Illinois, where Governor JB Pritzker said it will continue to be applied in schools.
The decision to continue mandates in schools came despite the Joint Committee on Administration Rules vote to remove the mask rule, according to ABC's Eyewitness News. However, indoor mask mandates in most public settings will be lifted February 28, according to the Chicago Tribune.
Wearing masks indoors is still required in Hawaii, according to the state's guidelines, but is no longer required outdoors.
On Thursday, New Mexico Governor Michelle Lujan Grisham announced the end of the state's indoor mandate, according to KRQE. Individuals in New Mexico age 2 and older were required to follow indoor mask mandates except when eating or drinking, according to the state health guidelines.
Oregon is the fourth state with an indoor mandate still in place, but on February 7, the Oregon Department of Human Services said it will lift the requirement in schools and for the general public "no later than" March 31.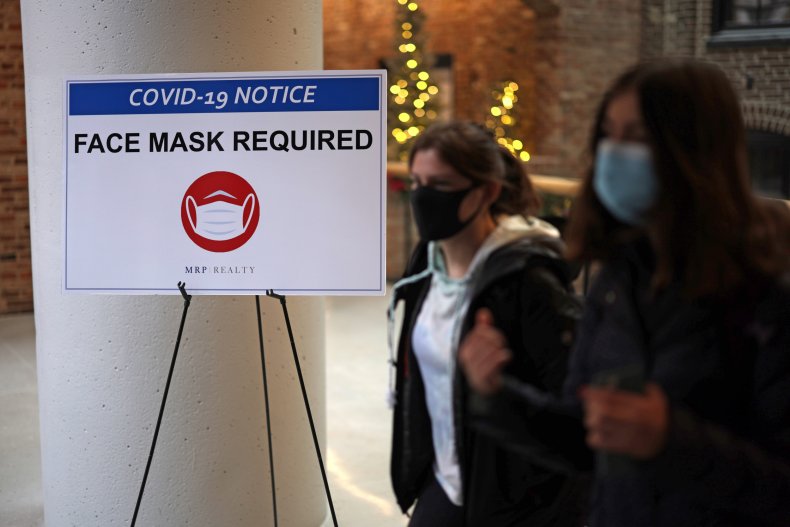 Meanwhile, North Carolina Governor Roy Cooper on Thursday encouraged local governments and schools to end mask mandates. The state ended restrictions last year, according to WBTV.
During his interview with Financial Times, Fauci said that the decision to lift COVID-related restrictions will happen on the local level. The director of the National Institute of Allergy and Infectious Diseases predicted that individuals will be able to live with the virus with a combination of vaccines, additional treatments and past infections.