Only Two SUVs Meet New IIHS Seat Belt Standards
The Insurance Institute for Highway Safety (IIHS) thinks that better seat belt reminders could help reduce car crash deaths.
According to its research, half of the front seat occupants who died in crashes in 2019 weren't wearing a seatbelt.
"By now everybody knows that seat belts save lives when they are used," IIHS President David Harkey said in a press release. "Our research shows that effective seat belt reminders can also save lives by getting those who aren't diligent about belt use to buckle up. These new ratings are designed to push manufacturers to realize that potential."
The IIHS has released a new ratings system that could push automakers to strengthen seat belt reminders.
The new ratings system is a spectrum of Good, Acceptable, Marginal and Poor.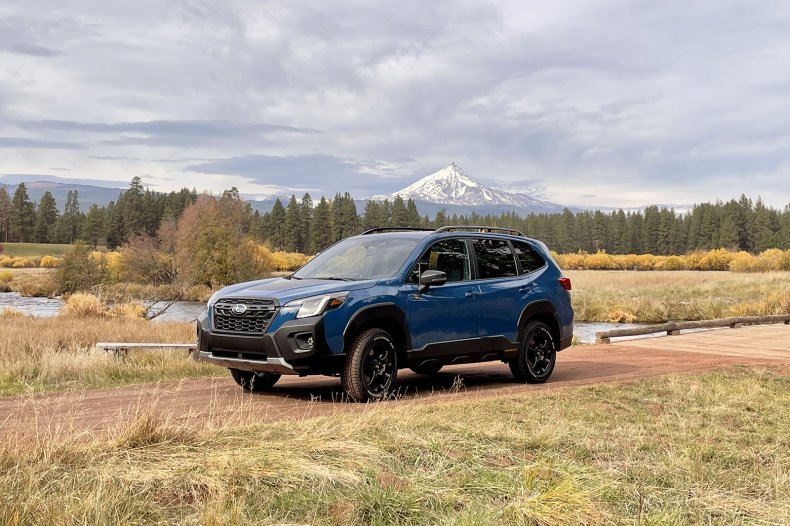 In order for automakers to achieve a Good rating on the new scale, a car's seat belt reminder must generate an audible signal and visual alert on the dashboard, overhead panel or center console when the car is moving at least 6 miles per hour when an unbuckled occupant is detected.
The alert must be loud enough to be heard over cabin background noise. Visual and audible reminders must last at least 90 seconds if a front-row passenger remains unbuckled and at least 30 seconds for an unbuckled second-row passenger.
A visual indicator alerting the driver to an unbuckled passenger in the second row must also be included.
Federal transportation standards require vehicles to emit an audible alert for four to eight seconds in total and show a visual alert that lasts at least 60 seconds
In its testing, only two out of the 26 2022 model year SUVs that the IHS evaluated earned a Good rating: the Subaru Forester and Subaru Ascent.
Both vehicles set off alerts for unbuckled seats that registered as four times louder than ambient engine and road noise, only ceasing when the passenger buckled up.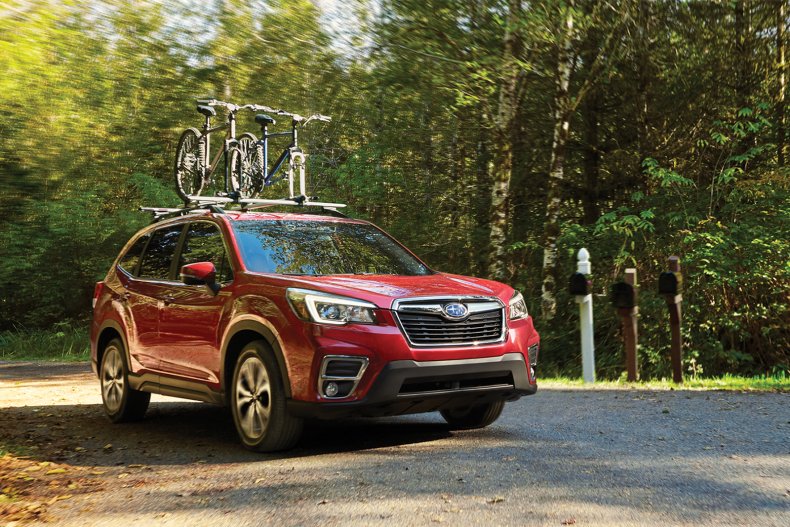 Five SUVs tested were rated as Acceptable: Hyundai Palisade, Hyundai Tucson, Nissan Pathfinder, Nissan Rogue and Nissan Murano.
Another seven received a Marginal rating: Jeep Compass, Jeep Renegade, Jeep Wrangler, Mazda CX-5, Mazda CX-9, Toyota RAV4 and Toyota Highlander.
Almost half of the tested SUVs received a Poor rating: Audi Q3, Buick Encore, Chevrolet Equinox, Chevrolet Traverse, Ford Escape, Ford Explorer, Honda CR-V, Honda HR-V, Honda Pilot, Mitsubishi Eclipse Cross, Volvo XC40 and Volkswagen Atlas.
Across the vehicles that received the poor rating, audible alerts were as short as five seconds and were barely 1 decibel louder than ambient engine and road noise. The Mitsubishi Eclipse Cross only met the sound requirements for the driver's side, while only a visual icon switched on for the passenger side.
The IIHS says that it shouldn't be too much of a hassle for automakers to meet these new standards.
"Most of these problems don't require new hardware," IIHS Senior Test Coordinator Sean O'Malley said. "Even among the vehicles that earn poor ratings, it's possible that simply lengthening the duration of the audible alert could do the trick."