OnlyFans Model Isabelle Eleanore Slams Airline for Making Her Cover Up 'Inappropriate' Outfit
OnlyFans model Isabelle Eleanore said she was humiliated for being told to cover up her crop top on a recent flight with Australia-based airline Jetstar. She and her husband, Jeremy Szwarcbord, were traveling on Monday night on a domestic flight when Eleanore was told to cover up.
The model wore a crop top and blue jeans when boarding her airplane, but was stopped by a flight attendant, who told her that the outfit was inappropriate. As per LAD Bible, the flight attendant reportedly told her: "You can't wear a bikini."
Eleanore was handed a neon high-visibility vest to cover up her crop top, and was embarrassed by the events unfolding. However, she went along with the airline's request in order to avoid getting kicked off her flight.
"So they made a huge scene when I stepped on the plane and made me wait in front of everyone while they searched for something to cover me up with," Eleanore told her 50.9K Instagram followers on her Story, via LAD Bible. "Then I had to walk all the way to my seat wearing this vest. This is discrimination and humiliation Jetstar Australia. Apparently my top is too small and I couldn't fly without covering up. If I had small breasts I guarantee they wouldn't have said anything."
She continued: "They forced me to put on hi-vis vest. Am I lost... is it 1921 not 2021?" Eleanore also took to Instagram to share a picture of the outfit that was deemed unacceptable, tagging the airline in her scathing caption. "I love living in the 1920's," she wrote with an angry face emoji.
According to the Mirror other Jetstar employees Eleanore interacted with before her flight didn't comment on her crop top being inappropriate.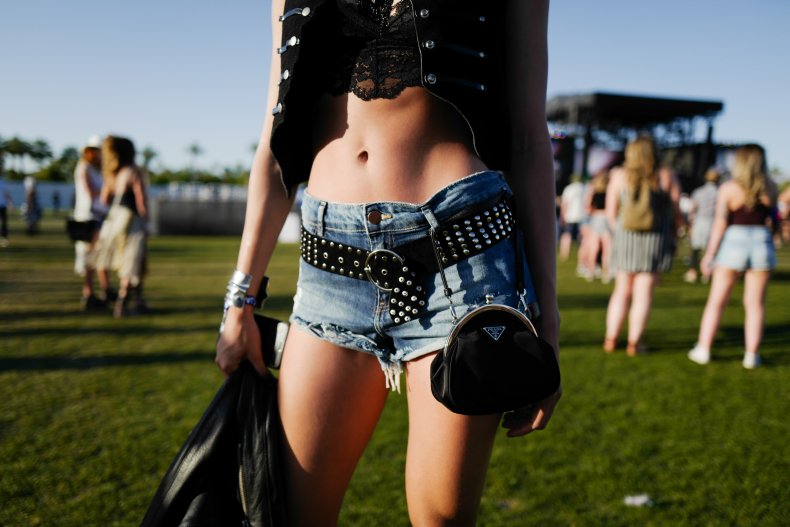 The airline ultimately apologized to the model, acknowledging that their dress code does not deem crop tops as unacceptable airplane attire. "We've contacted Isabelle about her recent experience and have apologised for the way the situation was handled," a spokesperson for Jetstar said, as per the Mirror.
"There was a misunderstanding of what our policy was, and we have reminded our crew of our dress requirements. While we do have basic dress requirements on our flights, for example shoes, we do not have any policy regarding crop tops."
Eleanore also shared a statement on her Instagram page, calling it "a rhetoric on society as a whole, not just the lady who singled" her out. "To be publicly shamed and humiliated over a clothing item, and/or the exposure of skin is archaic and discriminatory behavior," she wrote.
Eleanore also said that she was happy to experience the Jetstar incident, because she is "strong enough to move past it without it impacting" her life. "If this had happened to someone else less sure of themselves, this could have negatively impacted their lives dramatically, and it makes me sick to my stomach to think of the suffering someone could be put through because of another person's insecurities."
When Newsweek asked Isabelle via Instagram direct messages about what she wanted her followers to take away from the experience, she said: "People need to be reminded of the fact that I wasn't going against Jetstar policy for what I was wearing, and regardless of whether or not people agree with my choice of attire, I am within my rights to wear what I like. I really hope this kind of bullying behaviour stops."