Open relationships are on the rise. Whether it's swinging, throuples or solo-polyamory, more people than ever are trying consensual non-monogamy.
A YouGov poll in April 2021 found that a quarter of Americans would consider a non-monogamous relationship—while a 2021 study published in the journal Psychology & Sexuality suggested that people in open relationships were 20 percent happier than more traditional pairings.
The pandemic has led to a surge in couples considering an open relationship, according to Tammy Nelson, director of the Integrative Sex Therapy Institute in California. "More people than ever before are creating a monogamy agreement that works for them," she told Newsweek.
"Monogamy may be an idealized version of love, but is not practical in a world where couples marry later, live longer and find themselves outside of the historical/social constructs that don't align with their values."
Still, navigating an open relationship can be tricky. Newsweek asked three non-monogamous people to share the common mistakes people make when opening up their relationship for the first time.
These include:
Failing to communicate
Being inconsiderate of your partner's feelings
Expecting too much
Not setting boundaries
Failing to keep jealousy in check
Choosing the wrong people.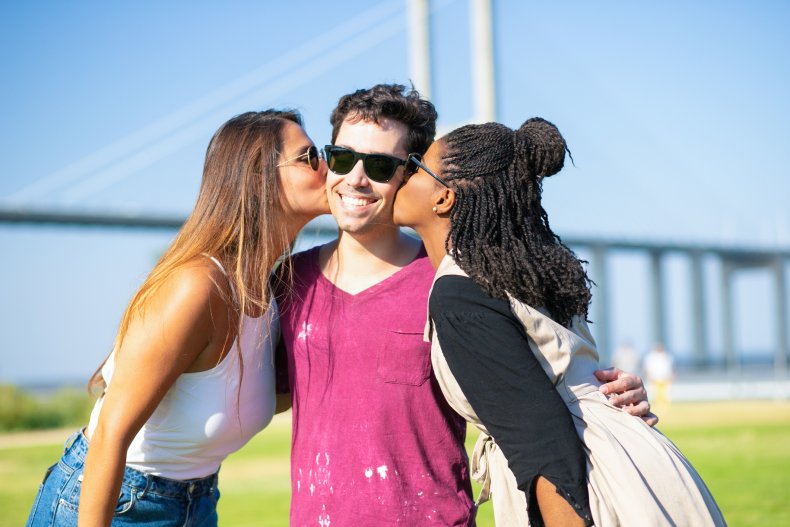 Failing To Communicate
Paul* and his wife Jane* are both in their 60s. They have been married for 40 years, but their open relationship began before they walked down the aisle. Early in their romance, Jane told Paul that she would always have feelings for her first boyfriend, Steve. Paul gave her the go-ahead to have sex with her ex—as long as she was honest about it.
He told Newsweek: "We built our relationship on trust and we both agreed that we could discuss anything together."
Nelson also pointed out that honesty is crucial for a successful open relationship. "It takes a lot of vulnerable communication," she said. "If you want to open your arrangement, are you ready to be that honest and transparent?"
Being Inconsiderate of Your Partner's Feelings
Bob* and his wife Linda* have been married for 25 years. They opened up their relationship in the late 1990s—first with swinging and then casual dating—before becoming fully polyamorous three years ago after a cross-country move. Bob has two girlfriends while Linda has a boyfriend.
Bob believes it's important for your original partner to be on the same page, which includes a willingness to end any additional relationships if your significant other requests it.
He told Newsweek: "Whenever my wife has wanted to pull the plug, we've pulled the plug, and she would have no problem doing the same."
Nelson said a strong foundation was important for an open relationship that lasts. "It's not a way to save an already faltering marriage, " she warned.
Expecting Too Much
Describing herself as "solo-poly," Marie* has two long-term partners—Mark, her "local boyfriend," and John, her "long-distance boyfriend." John is a former school friend and Marie, 50, sees him when she visits her hometown. Mark is an OkCupid match who lives nearby. Both men are married, which suits Marie just fine.
"I really like living alone. I like having the space to myself and being able to make my own decisions," she told Newsweek.
"The time we spent together is quality time, it's not me going 'for f**** sake, how could he not have taken out the trash?'"
Marie has a good relationship with both boyfriends' wives, who also have other partners of their own. However, she knows this set-up is not for everyone.
"If what you want is someone you're going to live with or to take home to meet your parents, it's not a great idea to get involved with somebody who is married," she said.
Not Setting Boundaries
Shortly after Jane and Paul married, they started sleeping with another couple, who were close friends.
"One night, we all ended up getting together and having a great time. Next thing you know, they were having sex next to us and we were having sex [side-by-side]," he said. "After that, we started getting together with them on a regular basis and having sex with them, but we had set rules."
Although Paul believes boundaries are important, this doesn't mean the rules can't change over time, as long as all parties are happy.
Paul said: "With us, it started out with no intercourse, but over time we thought, 'Why not?'"
In Bob and Linda's case, boundaries helped them to deal with the unknown.
"You can only prepare so much," he said. "Once [we knew more], we could change the boundary to reflect reality or remove it altogether. The last boundary we've dealt with is about [falling in love with other people]. We've evolved quite a bit."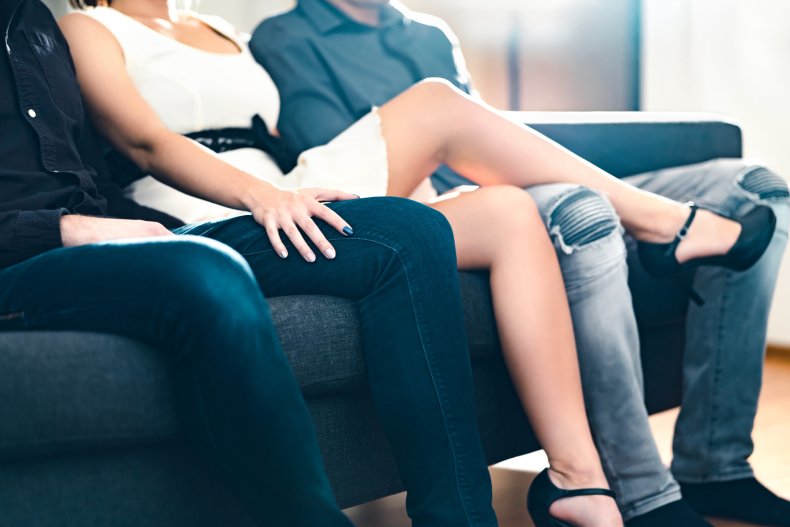 Failing To Keep Jealousy in Check
Even though Bob initiated the open relationship, he admits that he struggles with jealousy. It's important to work on yourself and your insecurities if you want the relationship to succeed, he said.
"It's thoughts like, 'Is that guy better than me?' I've felt jealous a dozen times and I probably will again, but it's an internal thing and I've solved it each time."
Choosing the Wrong People
What someone considers the "right" or "wrong" person will vary. Discretion is important to Paul and Jane, so their partners are always people in their social circle they know they can trust. "I know there are several people that will only [sleep with] strangers. We're the opposite, all of our relationships have been with close friends," Paul said.
Bob and Linda prefer strangers they meet online. "Our secret to longevity is that we've never played around with people in our social circles," he said.
"We only play with people we absolutely don't know and have met off the internet. If it falls apart, we detach from them and we never see them again."
For Marie, it's important that she has chemistry with the person she's dating, even if she's not looking for a commitment.
"They need to have a good personality and something to offer," she said. "One guy just babbled disconnected trivia at me for an hour and a half."
She also prefers to date people who have a primary partner, but only if they are happily non-monogamous. Mark's wife "already had a boyfriend, which made it seem less likely that the situation would implode," she said.
"If they're breaking their wife's heart, it says a lot about how they treat people. It needs to be mutually beneficial."
Names have been changed.
If you have a similar dilemma, let us know via life@newsweek.com. We can ask experts for advice, and your story could be featured on Newsweek.
Correction 07/29/22 2:36 a.m. ET: This article was updated to correct the spelling of Tammy Nelson's name. Her name was originally spelled "Tammie."